Since the first Android 12 preview came out, we've heard about the term "Updates via Google Play" a lot, but what exactly does it mean? In this article, let's try to understand the same and talk about how Google addresses one of the most critical problems of the OS.
What are Android Updates via Google Play?
To understand this better, we first need to understand two terms: Project Mainline and Project Treble. Both are Google's initiatives to streamline Android's update process.
What is Project Mainline and Treble?
If you're an OG Android user (hailing from the Android Honeycomb or Ice-cream Sandwich era), you might remember how painfully slow the Android upgrade process was. In fact, the whole process was so slow that by the time a manufacturer pushed a major Android update, the next Android version would be already out.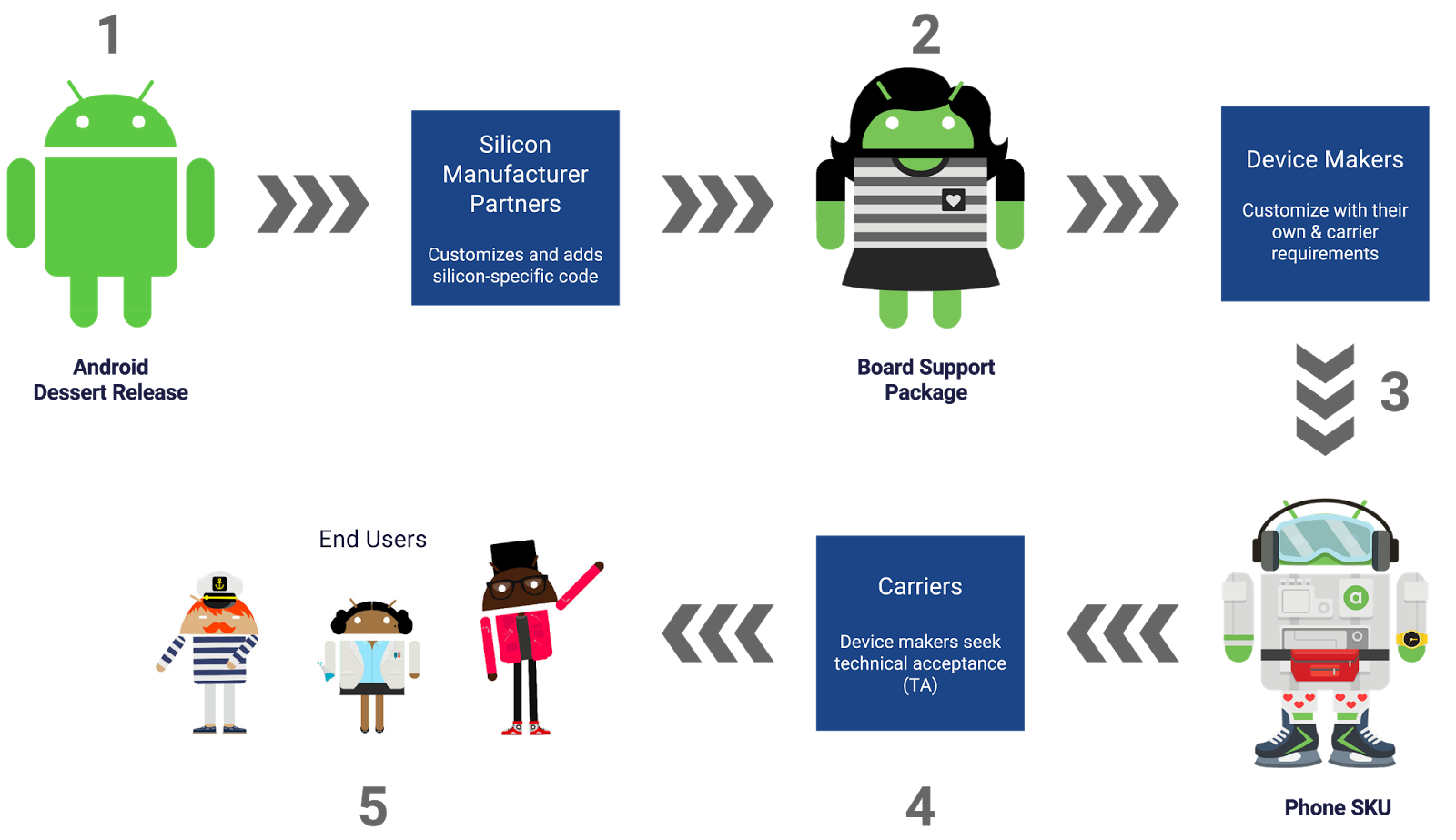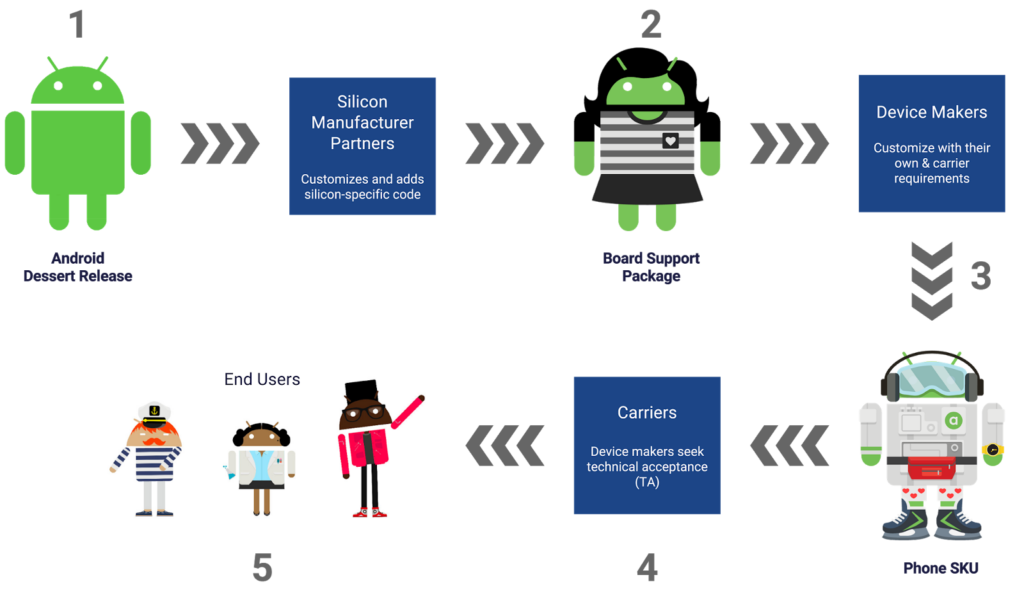 The significant delay was due to the involvement of different firms that helped put the phone together. We're talking about SoC manufacturers, Device makers, and sometimes Carriers too. This continued till Android 7.0 until Google introduced Project Treble in Android 8.0.
For starters, with Project Treble, Google restructured Android's internal components. This resulted in a separate OS framework directory and a lower-level software directory. The OS Framework is where crucial modules reside (Only Google manages this), and the lower-level software directory is where OEMs make changes.
This makes Android asynchronous since Google and the manufacturers no longer wait for SoC vendors to release the update. Android versions' adoption rate has always been quite slow, but Treble helped improve the same.
Project Mainline takes it a step further by issuing critical OS component updates to Android devices without the manufacturers getting in the way. This reduces Google's dependency on OEMs to push critical security updates.
To sum it up, Google releases an update (No involvement of OEMs), the update hits the devices, and in the end, the framework components are updated. Compared to the previous methods, which needed the entire Android system to be updated by OEMs, Android updates have come a long way.
And of course, you can still keep using the phone in the meantime. Once the update process is complete, you'll be asked to restart your device. If the installation is pending, casually restart your device, and the screen will also show the progress percentage of the update before booting into the OS.
How to Check if Your Device is Up-to-date?
If you're rocking Android 10 or higher, you can check the patch level by going to Settings > Security > Google Play system update. You can also tap on it to check for updates.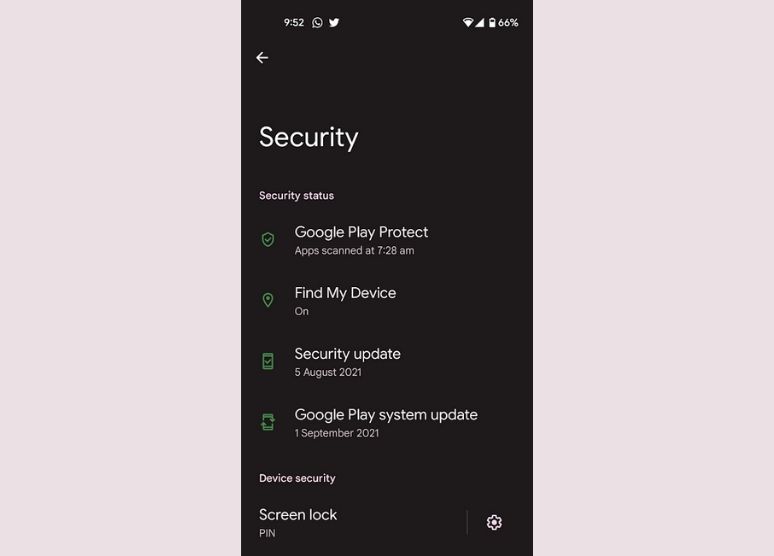 You may ask, "How are Google Play system updates different from regular security patches?" Manufacturers will still be able to push regular security patches. Still, if there's a vulnerability or a security hole that needs to be patched quickly, Google can send an update right away. This update would be similar to what Google sent to OEMs, who then forward it to the users.
Overall, Project Mainline was a fantastic and clever move by Google to ensure that both customers and the giant will be on the safer side.
What do you think about Project Mainline? Let us know your thoughts and opinions in the comments section below.