Update - 18th October 2018
Following the Google Pixel 3 XL teardown, where iFixit discovered Samsung OLED display; In another teardown, this time of Google Pixel 3;
the team discovered
an LG display.
In other words, Google still uses LG display, against our speculation that the company may have officially broken ties with LG.
iFixit teardown of smartphones is something people follow up closely. Just like always, tech enthusiasts were casually excited for the Google Pixel 3 XL teardown. However, the teardown didn't go as expected.
As it turns out, Google Pixel 3 XL is using a Samsung OLED display. Apparently, the "6.3-inch QHD+ Flexible OLED is a Samsung working. No wonder, Display mate gave Google Pixel 3 XL display an "A+ Rating" earlier.
If you are now aware, Google Pixel have been using LG displays for a long period. However, the new development seems like their deal is officially closed, at least for Google Pixel devices.
As for Samsung, it is the world largest phone display maker. Even Apple uses Samsung display panels for their iPhone. Since Google is already copying the notch form iPhone, why not go a little more and take the display as well, eh?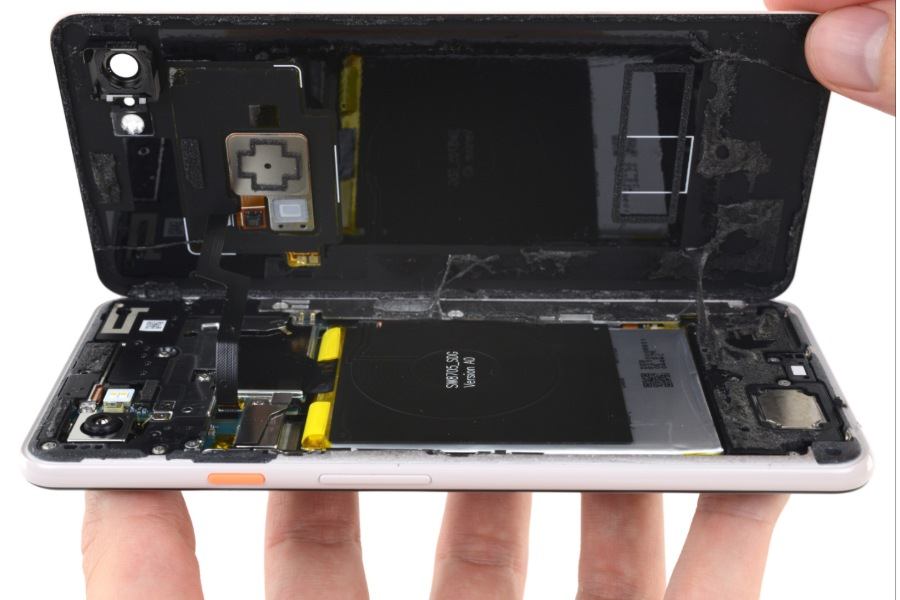 This time, iFixit was not overly satisfied with the Google Pixel 3 construction as well. Regarding repairability score or "putting stuff back together," iFixit gave Pixel a score of 4 out of 10, which isn't good at all.
While trying to take the phone apart, the iFixit guy broke a few internals since the device was poorly constructed. iFixit know their things, which means the device may have some serious components structuring issues.