Over the years, Google Maps has evolved from a digital map and navigation app to something that can help you survive almost anywhere in the world without much hassle.
As a part of the recent changes, Google Maps apps for Android and iOS have received visual overhaul and host of new features, many of which the company announced last month at Google I/O.
So, here are the things you'd notice in the updated Google Maps app:
Material Design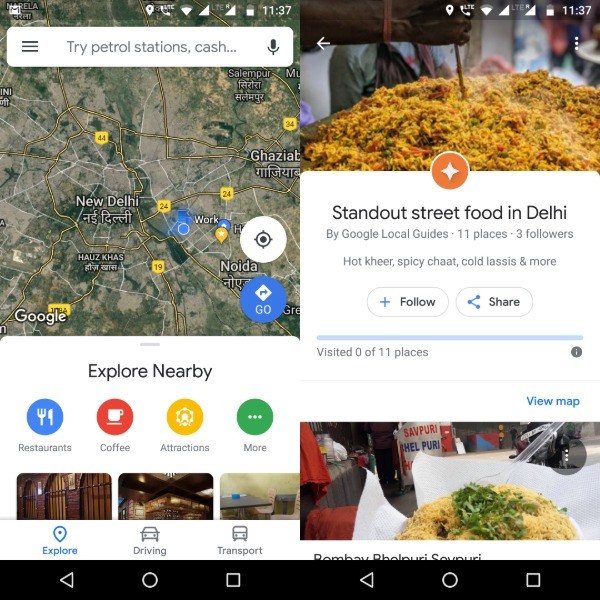 Google's Material Design is already a thing all over Android, but the recent update brought it to Google Maps as well. The UI is now more colorful than ever with new animations and effects. The search bar on the top of the screen has now rounded corners. Still, it's less curvy than the one present on the Android home screen.
The new Explore tab
A useful Google Maps feature is the Explore tab that comes with a refreshed feed experience. It is a quick way of finding restaurants, takeaways, cafes, and bars to hang out. You can also find places related to shopping, recreation, household activities, and the top events and activities happening in your area.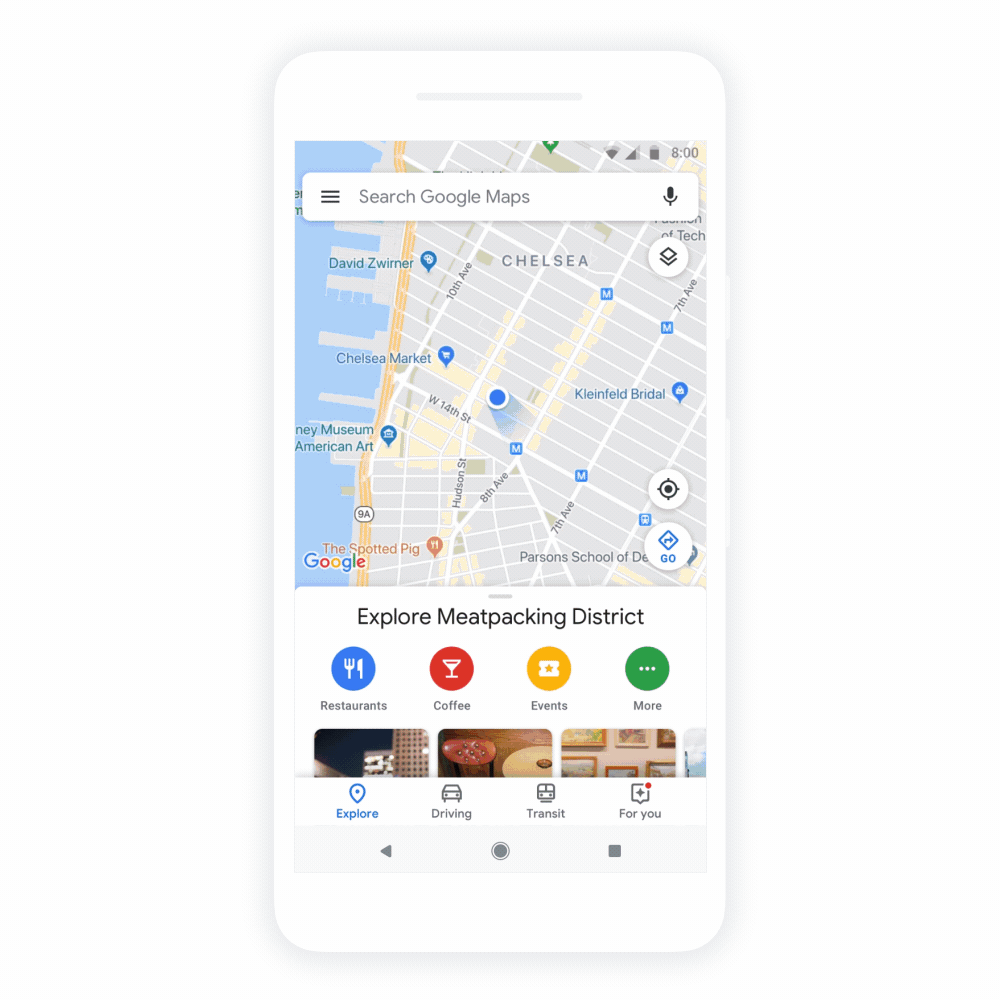 To satisfy the food lovers, the Explorer section curates trending lists for different types of eateries, and the best part is it also keeps track of the places you've already covered. For instance, if you have visited 5 places in a list of 10, Google Maps will tell you.
For the different kinds of eateries you see on Google Maps, there is a feature called Your Match. Based on your ratings, location history, and likings, it calculates the relevancy of a place for you. It is similar to a feature on Netflix which suggests titles based on your interests and watch history.
The 'For You' tab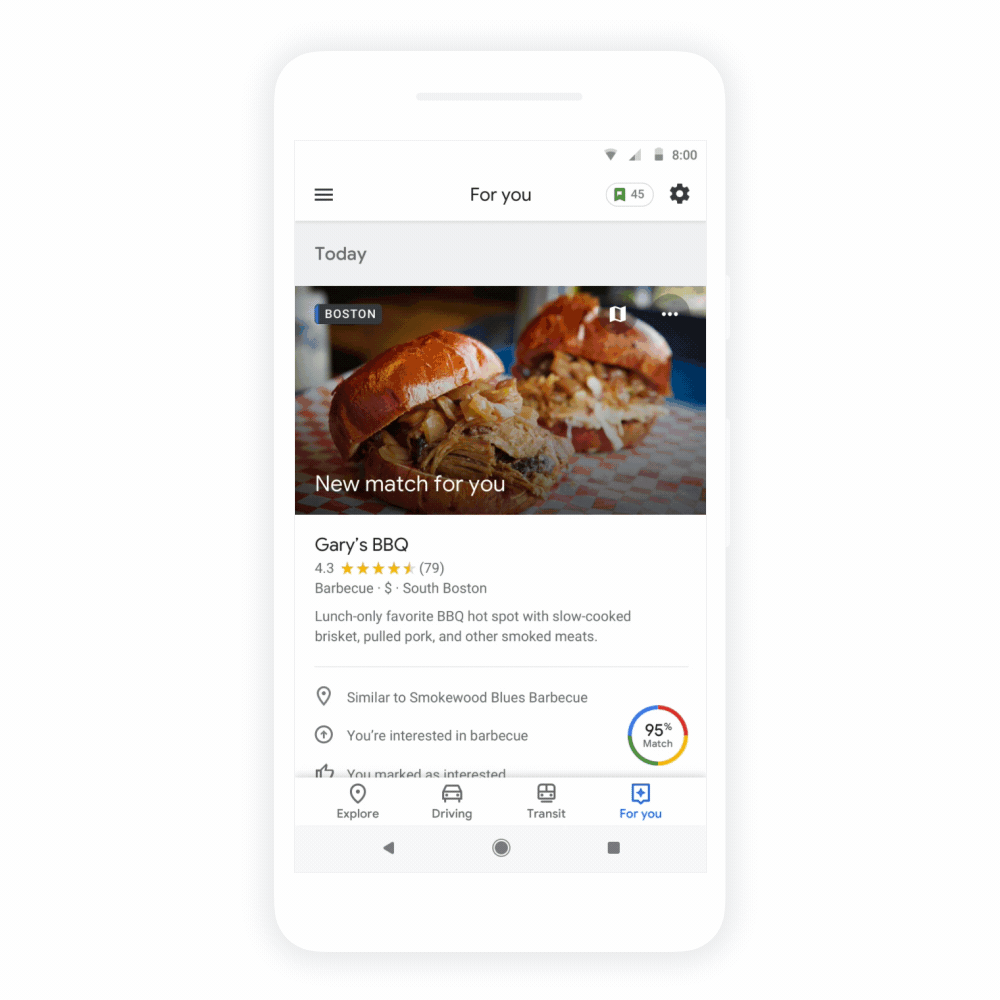 As the name suggests, the For You tab displays stuff that is happening around your locality, office, or a city you frequent. It tells whether a new restaurant or cafe has recently opened in an area you may want to visit.
The For You tab is currently only on Android devices in the US, UK, Canada, Australia, and Japan.
These were some of the new Google Maps features the search giant has started rolling out to Android and iOS devices. If you have something to add, drop your thoughts in the comments section.