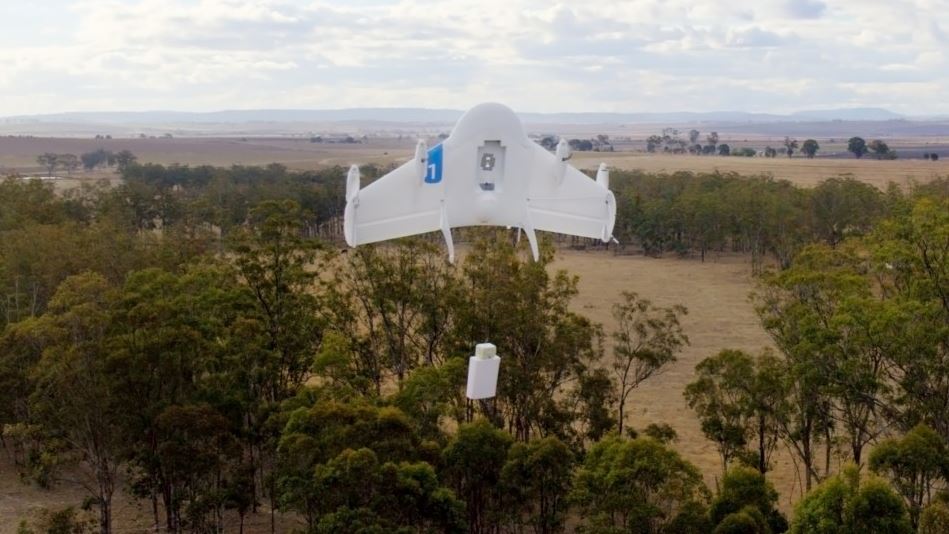 Short Bytes: Google will soon be delivering you packages through its own specialized drone service. Launching in 2017, the commercial drone service goes by the name 'Project Wing', in order to serve the tech company's growing business. A similar attempt had been made by Amazon as well.
D
rones are fast changing their image from being a part of the states' sophisticated weapon system to the humble postal services. Alphabet, Google's
new parent company
 is considering to enter the business of delivering packaged services via drones and is in talks with the Federal Aviation Administration for clearance.
Addressing an audience at an air traffic control convention near Washington, David Vos, head of Alphabet's Project Wing said, "Our goal is to have commercial business up and running in 2017."
Not long ago Switzerland Posts' tested the drones ability to deliver its packages. Amazon is yet another e-commerce retailer that is looking at the bright future of the postal drones in countries like India that have lenient aviation rules.
The news of Project Wing, came as Google's secret delivery system back in August 2014 and has been under continuous testing with NASA. Things are a bit slow on the administration front since USA has some of the most rigorous laws when it comes to aviation and UAVs.
Google's postal drones would hover at around 500 feet altitudes and would use Internet connectivity for coordination. The team has tested the prototype, a 4.9 feet wide and 2.6 feet tall quadcopter in Australia and is promising to bring a better and robust model with time.
The weight that Google's low altitude "Class G" commercial drones could carry is still under wraps.
Via: Reuters