After redesigning the web version of Gmail sometime back, Google is now releasing a design overhaul for Gmail on Mobile.
Based on Google's Material Theme which unifies the design and appearance for all the Google apps for convenient usage, Gmail on Mobile will support various features such as Smart Replies and Reminders to follow up a chat.
The new update will allow users to check out the attachments such as images without the need to open up a particular chat.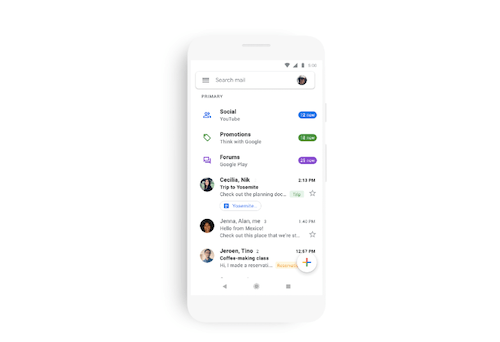 Users will be able to swap between personal and professional accounts with great ease and will get big notification boxes if he or she receives anything malicious on the mail.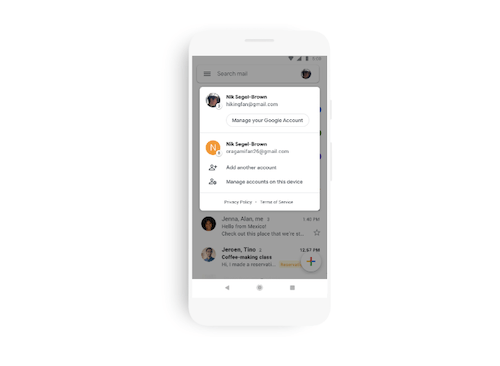 Additionally, Gmail's mobile version will support priority-based notifications and suggestions to unsubscribe stuff when not needed.
Just as a reminder, other Google apps such as Google Drive, Calendar, and most recently Google Docs and Sites have already got hold of Google's Material Theme.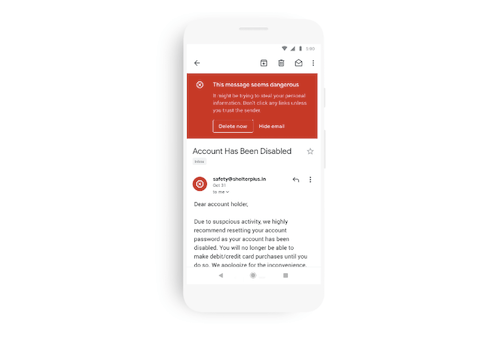 The new update for Gmail on Mobile will eventually reach to the Android and iOS users in the coming weeks.
Additionally, other Google apps will get the redesign later this year.