In what is a stellar announcement for PUBG fans across India, PUBG Mobile is officially re-launching in the country soon. The game's official Instagram delivered the news to the fans on October 12, 2020.
If you didn't know already, the Indian government banned PUBG Mobile and over 100 other Chinese apps in September this year, citing national security risks. Both Google Play Store and App Store took the app down after receiving instructions from the IT Ministry of India.
Ever since the ban, there had been developments suggesting that PUBG Mobile could make a return soon. One such news that attracted speculations came when Tencent returned the game's publishing rights for India to developer PUBG Corp.
Now, PUBG Corp has officially revealed that it is re-launching the game in India soon. The Instagram post suggests the new version is called "PUBG Mobile India," with players in India having exclusive access.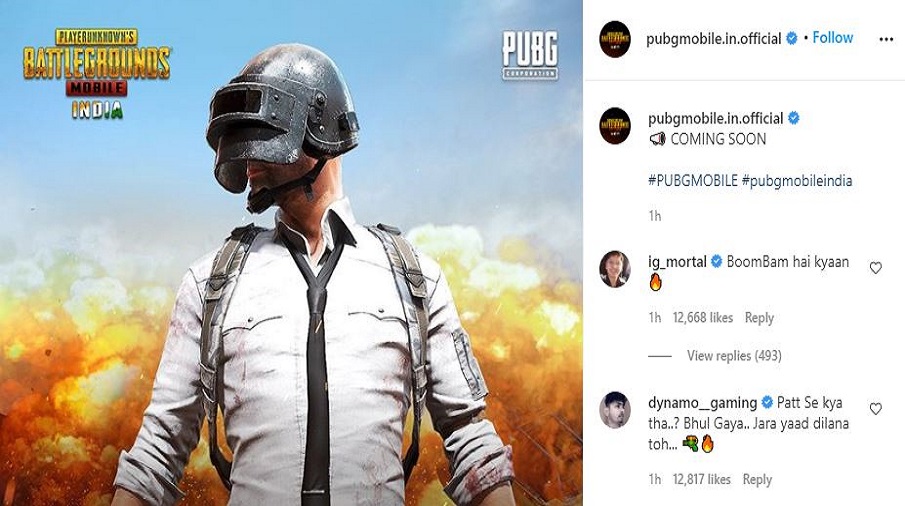 According to TechCrunch, the re-launched game specifically targets Indian users. In this case, players may expect to receive in-game content, specially curated for consumption in the subcontinent.
Moreover, features such as enhanced security and game-time monitoring could arrive in the Indian version as per rumors. Also, PUBG Corp announced that it is looking to invest about $100 million in India's bustling gaming industry.
Although we don't have a release date yet, the official confirmation is likely to keep the fans happy for now. However, once the game does return, get ready to be emotionally overwhelmed when you win your first Chicken Dinner.