T
here are already a plethora of data saving apps for Android smartphones. Now, Google has just launched their app, called Datally, that saves precious mobile data on Android devices.
Google was testing the data saving app in the Philippines. The company says that the app can understand people's data usage patterns and suggest ways to save mobile data. People were able to cut down their data usage by up to 30%.
Datally is compatible with Android 5.0 and above. What the app basically does it cuts off background data for apps. Also, it uses a VPN connection to analyze a user's traffic. But stopping background data doesn't seem to be good practice as it prevents apps from refreshing their information which might degrade the user experience. So, users who exhaust their data limit quickly, data saving apps are more beneficial to them.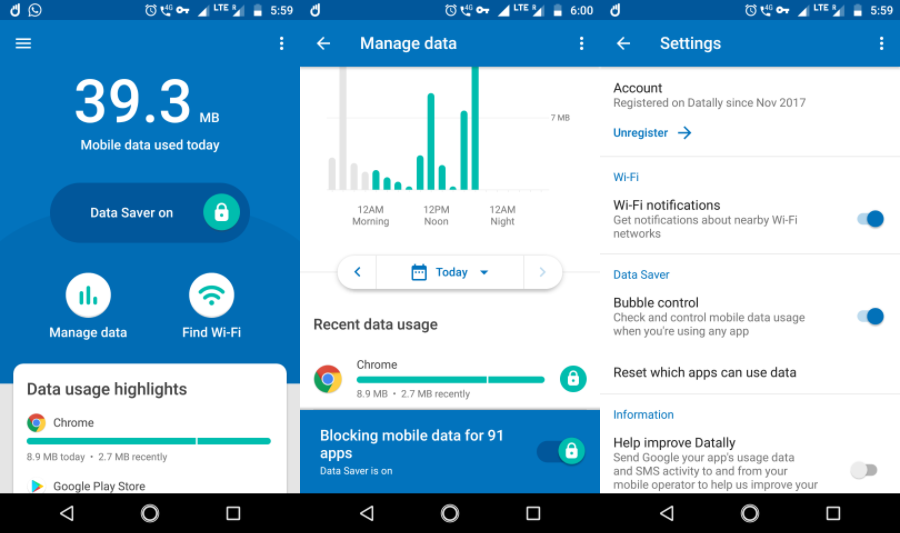 Many of the features that are present in Datally are already a part of Android, buried deep under the Settings. The app makes it easier to use. So, Android users might not find themselves entirely surprised with the app.
However, what's new is a Facebook Chat head-like data saver bubble that constantly reminds people of how much data they have consumed while using an app. If it isn't the app itself, the bubble would motivate people to use fewer data.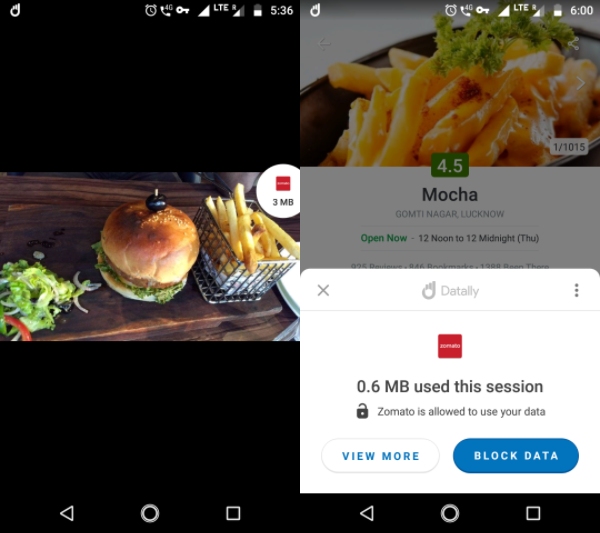 Data saver bubble only appears when you use an app and it can be moved across the screen. Tapping the bubble reveals the options to block data for that app and see detailed data usage. To disable the data saver bubble, go to Settings in the app.
The data saver functionality can be turned on simply by sliding the lock button on the main screen. Users can monitor per-app data usage by hours, days, weeks, and months on the Manage Data screen. They can disable or enable blocking of background data for individual apps if they want.
Datally can also suggest nearby WiFi networks based on a user's location. Through Google maps, the app also provides directions to the place where WiFi network is present. If you are aware, Facebook also introduced a similar feature a while ago.
Download Datally from Google Play using this link.