Those who charge their smartphones multiple times a day, Google has some good news for you. At the Android Dev Submit 2018, Google said that dark mode on your Android device saves up huge chunks of battery life.
In a number of slides on power consumption, Google showcased how a Pixel's (2016 model) normal high brightness mode affects the battery, in comparison to the device during "Dark Mode".
In one of the slides, you'll notice how max brightness on black color takes the lowest amount of battery life, against other colors like Red, Green, Blue, White.
The same slide also showed the ridiculous amount of power consumption of the white color. On the stage, Google even acknowledged the fact that white is "less than ideal".
That's ironical because Google's whole Material Design is based on white color. Moreover, the revamped UI design still focuses on the white background.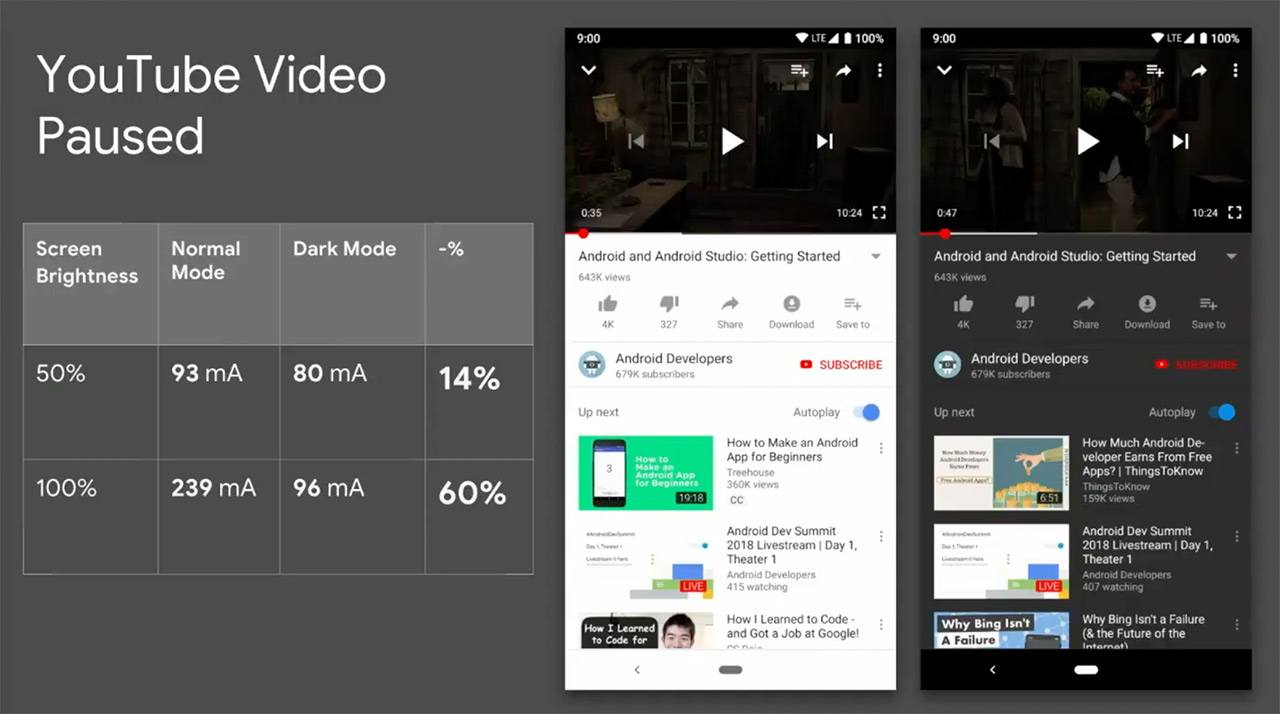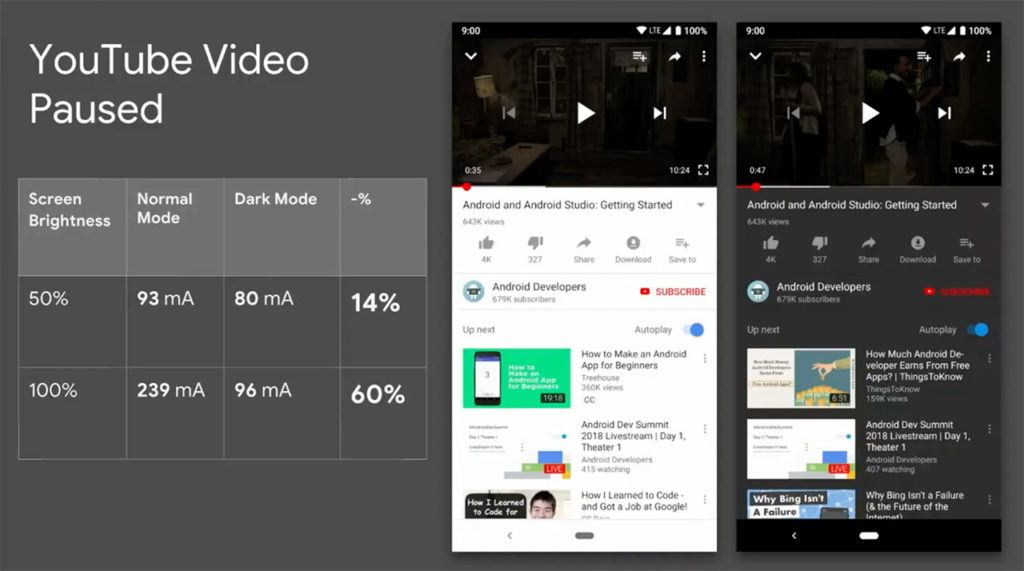 However, following the release of Android 9 Pie, Google has gradually rolled out Dark mode to each of its Google app. Initially, the company brought Dark Mode as one of its Android Pie feature which gave a black background to the app explorer.
Afterward, we saw each Google app getting its own Dark Mode. For instance, Youtube got a dark mode on all platforms, then we saw it on Android messages, Google Phone app, and others.
I personally prefer dark mode, set for the whole day. Not only because it puts less strain on my eyes, but also, my Pixel looks great from aesthetics point of view.