Many productivity Android apps offer Night Mode to reduce the adverse effects of late-night screen time. However, Android users have always wondered if the basic interface of Android would ever receive a dark mode feature.
Apparently, Google did release it on Android Oreo but only for a short time. The bygone feature in automated App drawer theme based on the wallpaper. Before people could criticize the feature for its inefficiency, Google took the feature off calling it "accidentally released it soon."
With Android Pie, the feature has resurfaced with a new update. Google has added a whole new "theme settings" in the Android settings.
New Theme settings in Android Pie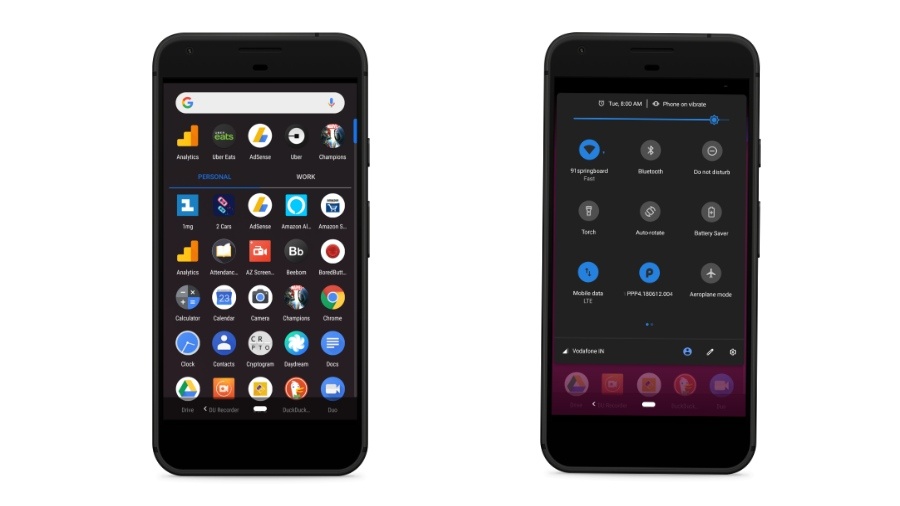 The latest feature offers you three different options :
Automatic theme settings
Light mode
Dark mode
Furthermore, let's see how can we actually use it soothe our eyes:
How to enable Dark Mode in Android Pie?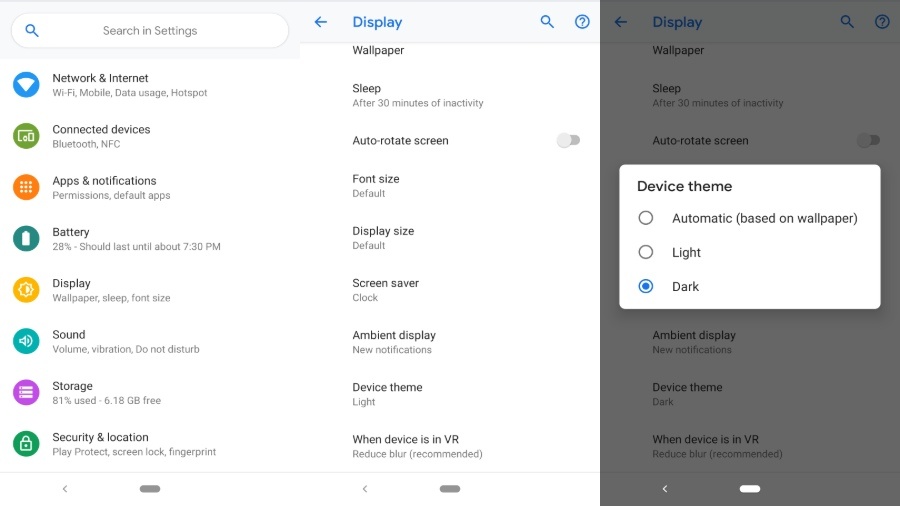 1- Go over to the Android Pie 'Settings'
2- Tap on Display
3- Now tap on Advanced Display Settings, and select Device theme
4- Select the Dark option
That's all! You have successfully optimized Night Mode for Android.
Now the Android Pie app drawer, the quick settings card (swipe up once from the home screen), and the notification shade will change from default white background to a dark one.
The Dark mode is specially targeted to hamper the effects of late-night screen reading. But, personally, I prefer a dark background for the aesthetics of it.
Additionally, this is not the only feature Android 9 Pie holds. Did you know? Google has also added a "Navigation Gestures" exclusively for Android Pie. To know more, click here.