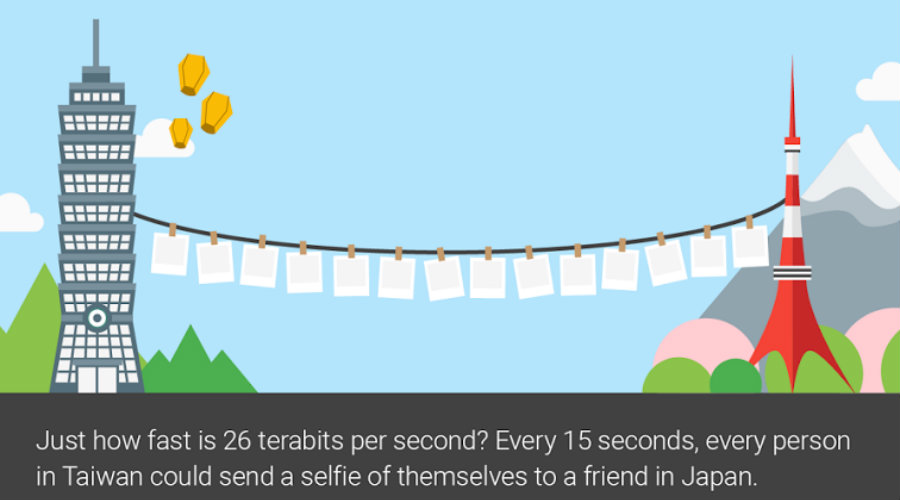 Short Bytes: Google added some extra length to its underwater fiber line across the pacific that went online in June. The line, that went from the US to Japan, will now be extended till Taiwan and would offer a theoretical bandwidth of 26 Tb/sec.
G
oogle has plans to increase the length of its FASTER cable that previously ran from the US to Japan enabling a theoretical bandwidth of 60 Tbps. The additional fiber line from Japan to Taiwan allows a bandwidth of 26 Tbps.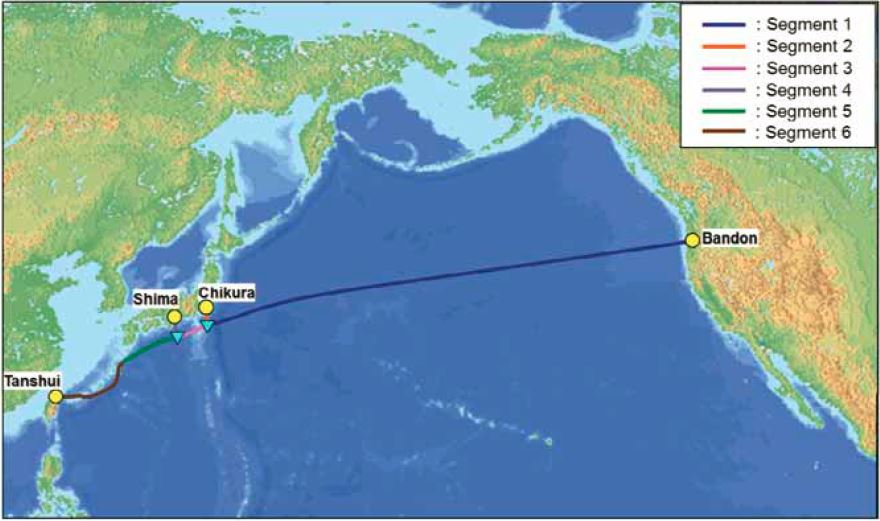 This is Google's second trans-pacific fiber cable after the 10,000-km long Unity which was launched in 2010. FASTER is a consortium of six companies, namely, Google, SingTel, KDDI, China Telecom, China Mobile, and Global Transit Communications. The laying work (till Japan) for the FASTER submarine communications cable was completed in June this year.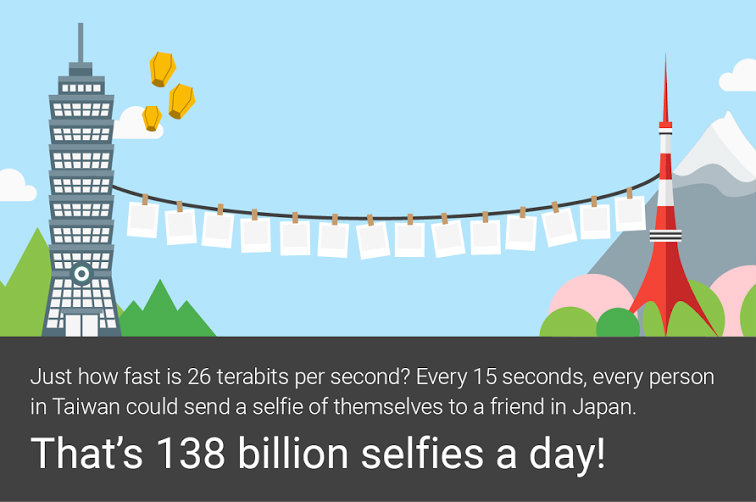 This trans-pacific fiber line improves the loading speed for various Google Apps and its cloud platform on the Asian soil. The company has plans to launch the Google Cloud platform for the East Asia region later this year. Special measures were taken to maintain the reliability and consistency of the fiber line. Google says that the tsunami-prone regions were identified and the cable didn't go through those regions.
"With more people coming online every day in Asia than anywhere else in the world, we've been working hard to invest in the infrastructure needed to make the Internet work for all of us who live in the region," writes Yan Tang, Network Resource APAC Regional Lead in a blog post.
The fiber line will also benefit Google's data centers situated in Taiwan and Singapore. "It's also why we're investing in these undersea cables – to make everyone's computing just a bit faster and to bring people around the world just a bit closer together."
If you have something to add, tell us in the comments below.
Also Read: Google's Modular Phone "Project Ara" Is Dead