Google quietly announced its Wear OS Version H (it's basically version 2.2 of Wear OS) for smart wearables this morning. The new update will be rolled out as a system update and majorly, brings battery llife-related improvements to Wear OS watches.
A new battery saver mode has been introduced which extends battery life by displaying just time on the watch once the battery level drops below 10%. This battery saver feature is similar to the one available in Snapdragon 3100 watches.
The changelog also says that the Wear OS Version H improves off body efficiency by putting the watch to deep sleep mode to conserve battery after no activity has been detected for 30 minutes.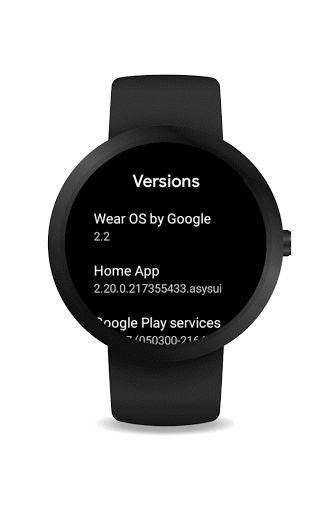 In addition to this, Smart App Resume for all apps has been added in the new update. The feature allows users to pickup where they left off across all apps on your watch.
The last in the latest Wear OS is two-step power off which eases the procedure to turn off a smartwatch running on the Google's OS. Now, users just need to hold the power button until the power off screen users. Then, users can choose from either "Power Off" or "Restart".
Wear OS Version H will be made available in the "next few months" for users.