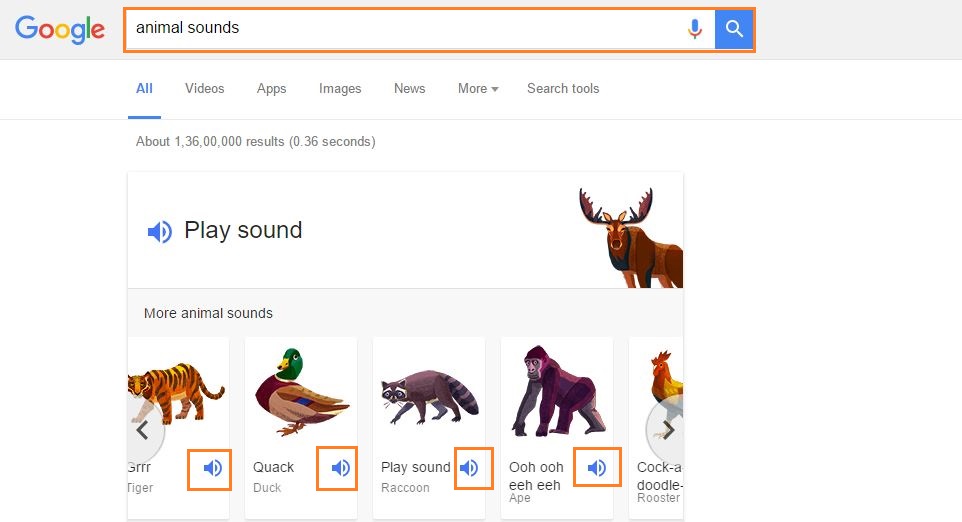 Short Bytes: Google animal sounds feature was first announced by Google via a Google Australia G+ post. This feature lets you hear the different sounds of 19 animals in total and it works in Android, iOS and Chrome browser as well.
T
hrough Google Animal Sounds, you can now teach your kids how pet as well as wild animals call. If you are unable to take your kids to the zoo when they want to see an elephant, you can directly use Google for playing animal sounds.
Follow these steps to learn how it works on Google:
Go to Google search
Type 'Animal sounds' in the search box and press enter
Google will show a list of the animals with a comic figure and a play sound button. For more, you can refer the image below: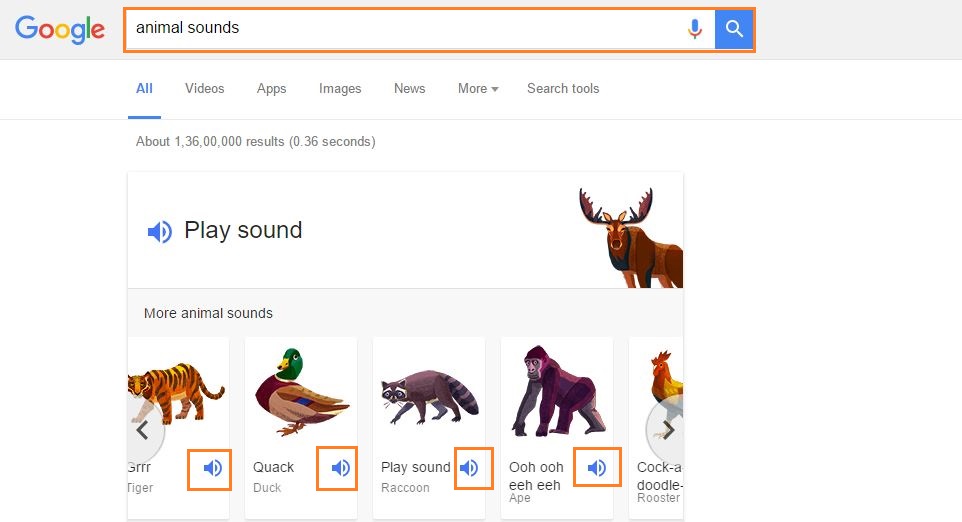 As seen in the picture above, you can see that I searched for animal sounds on Google and it showed me a list of the popular animals and their sounds. The same search also works if you replace 'animal sounds' with 'animal noises'.
Alternatively, if you want to know about a particular animal, let's say, the dog in this case, you can just type 'What does the dog say'  and Google search would show you the sound of a dog in this case.
Until now Google has included 19 animal sounds in its list. These animals are Zebra, ape, cat, lion, moose, owl, pig, cow, duck, elephant, horse, raccoon, bowhead whale, humpback whale, wolf, rooster, sheep, tiger and a turkey.
Google had made an announcement for this feature a month ago via its Google Australia G+ post. The feature works on the Google Search app and Chrome browser – both on Android and iOS – as well as desktop.
We are also coming with an article over Google search tips and tricks where we list all the awesome features that you can use while doing Google search. Keep reading. ;)