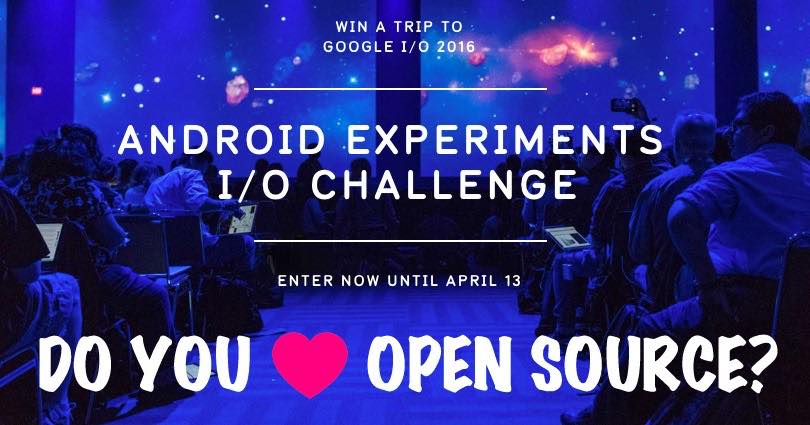 Short Bytes: To encourage open source app development, Google has launched the Android Experiments I/O Challenge. The three winners of this challenge will win a trip to Google I/O Developer Conference 2016 and their projects will be showcased at Android Experiments. Read more to know how to participate.

I
f you are aware of
Android Experiments
showcases, you might be aware of the fact that it hosts some of the coolest project you'll ever come across.
In an effort to encourage open source technologies and add more open source apps to the showcase, Google has launched the Android Experiments I/O Challenge.
Celebrating coding and creativity, Google will choose three winners from this challenge which will run until April 11 who will get a trip to this year's Google I/O Developer Conference.
Unlike the other corners of software development, notably, open source is yet to become a major force in app development. Google aims to bring more open source apps on its platform to inspire other developers.
Also read: What is Free and Open Source Software (FOSS) and Why You Should Use it?
So, what do I need to win the Android Experiments I/O challenge?
Google is looking for the projects that make creative use of Android new or distinctive features. Other suggestions are:
Projects that explore how we interact with our devices, in small and big ways
Unique visual aesthetics
Open source projects that can inspire other developers
Surprise Google – they want to see the amazing things you're cooking up.
Where do I submit my experiment?
You can visit the link given below to know more about the challenge and submit your experiment.
— Android Experiments I/O Challenge
Are you working on some amazing project that you want to share with others? Feel free tell us more in comments.