Google Maps is probably the most used app on my phone. In fact, it's kind of a Google Search replacement for me because I have spent hours using Maps to plan random trips and check out places I have never been. The app is getting more feature-packed every day.
I already have an idea of how Google tracks live traffic and how it messes up at times. Just like other people I've also had a feeling of curiosity about how the company is able to source so much data and build a highly interactive map out of it.
Yes, I know Google has an army of self-driving cars and heavily rigged humans who travel across the streets. One thing that goes without saying is location tracking, which Google does extensively all the time on millions of Android and iOS devices across the globe.
But still, one of my biggest doubts was how Google knows exactly where the road is, that too in cities that aren't well-structured. I assume the location data of people won't help much in this case. Surely, the longitude and latitude number for a particular one could be useful.
So, how does Google 'Maps' the world?
Google explains that there are two main aspects of Google Maps: Street View and satellite imagery. Using a combination of this data, Google tries to figure out the exact location of roads, water bodies, businesses, etc.
Google has a dedicated data operations team which is responsible for managing every aspect of its mapping service — from collecting Street View data and satellite images to checking the accuracy of the information and finding out whether an address is located exactly where it has to be.
As far as rigged humans are concerned, they wear a high-tech in-house camera known as Trekker which is used to record data for Street View. It's loaded with advanced sensors to capture 360-degree views of streets and popular places.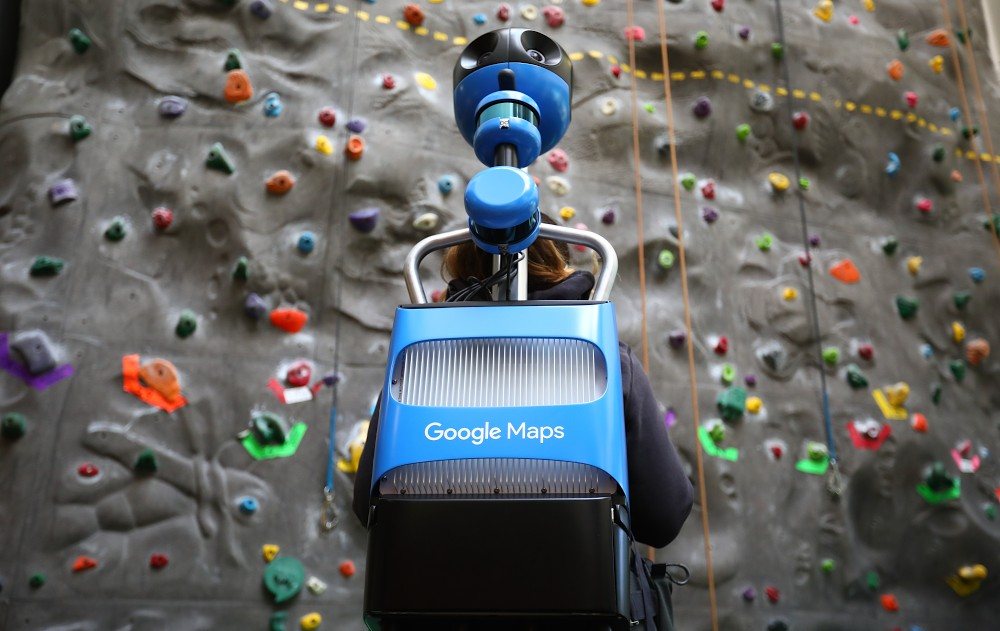 But obviously, Google can't go through every street in the world, so it also takes data from over 1,000 third parties. For instance, data provided by a housing developer can help Google accurately map addresses and roads in a rural area. The entire data collection process is automated through an online tool that local authorities and other sources can use to upload data.
For the realistic 'satellite view' we see on Google maps, there obviously isn't a single satellite up in the air sending live footage. Google combines the data it receives from multiple satellite sources. If you open Maps on your desktop, you can see the source data in the bottom right corner. It changes as you jump from one place to another.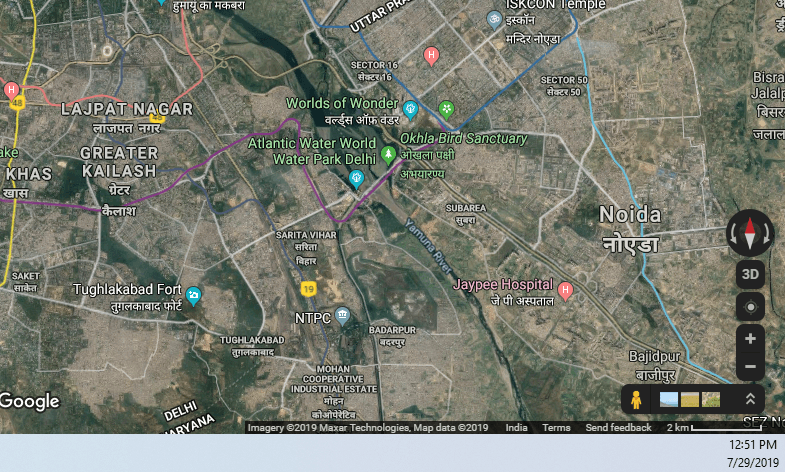 In addition to this, Google collects data from users as well. A while ago it launched the Local Guides program where people can volunteer to contribute to Google Maps by adding and correcting information.
Google also harvests information from users as well by asking questions. You might remember Google Maps asking whether a particular place is wheelchair-accessible or not? This information is again fact-checked by the data operations team before it shows up on the page of a particular restaurant or public attraction.
Where are the buildings and the road?
Now, coming to the real question that many people want to know. How Google maps roads and buildings. The answer to this is somewhat closer to what I assumed — Google's data operations team does it manually. But of course, not all of it. Nowadays, Google's machine learning algorithms are hard at work.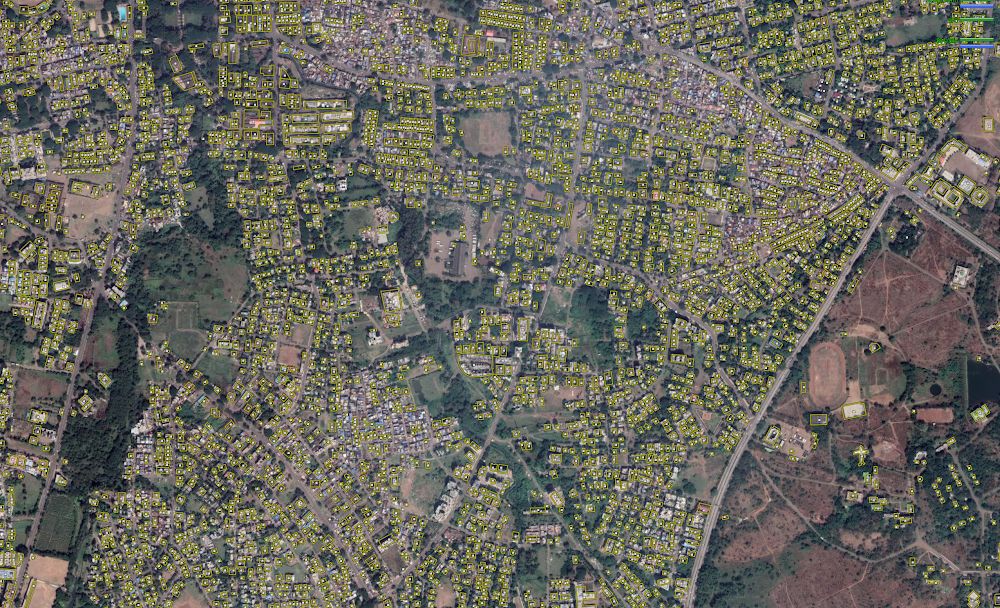 In the past, the algorithms used to render "fuzzy buildings" that had little or no resemblance to real buildings. So, the humans in the data operations team traced common building outlines. This data was then fed to Google Maps' machine learning algorithm which did the rest of the work. It was able to "map as many buildings in one year as we [Google] mapped in the previous 10."
Speaking of roads, Google considers the data it takes from third parties. For example, below is the road outlined maps provided by the National Institute of Statistics and Geography.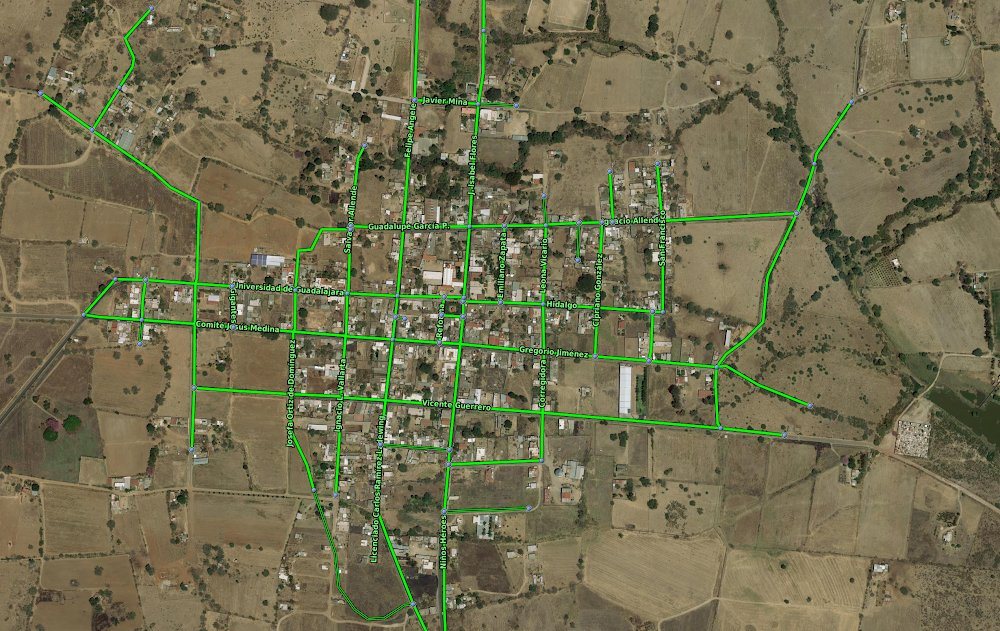 All of this is still a glimpse of how Google Maps works and collects data for the entire globe. Running in the number 1 position for years, the service is now available in over 220 countries. However, recently it has got a new promising competitor. Apple is also making great efforts to revamp its mapping service to make Apple Maps a daily driver for people, at least for Apple fans.