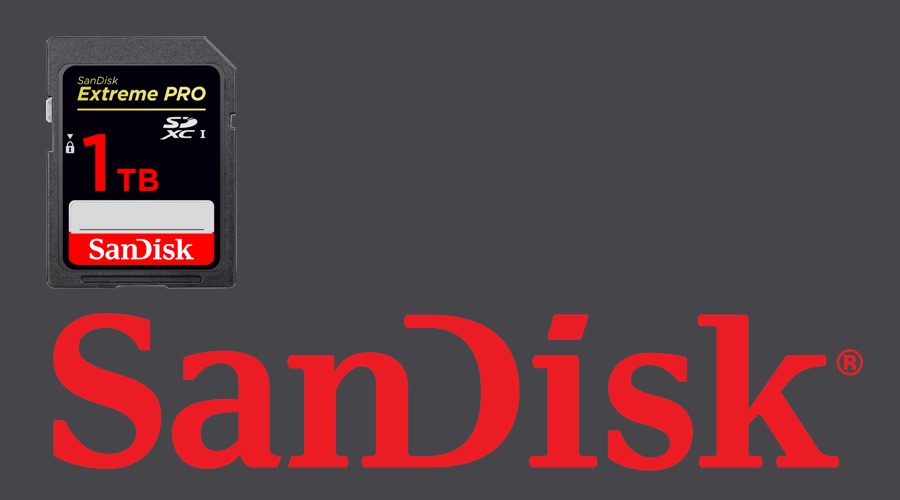 Short Bytes: The California-based memory products manufacturer has set a new benchmark in the storage capacity of the SD cards. At the Photonika 2016, SanDisk unveiled a new SD card prototype with 1TB storage capacity. The price and availability of the SD are not known.
I
n the recent times, we have seen some amazing tech which often lacks practical usability. A few weeks ago, Acer unveiled their
21-inch curved screen laptop
which was an invitation to the people who crack kidney jokes.
Now, it's SanDisk's turn. Though their new tech won't require you to sell your organs but I am quite sure that you won't want to be an early adopter.
At Photonika 2016, SanDisk's parent Western Digital showcased a new SD card prototype with a storage capacity of an average external HDD. Yeah, you heard that right. The new SanDisk Extreme Pro SDXC UHS-I has a storage size of 1 terabyte.
In 2014, SanDisk launched the 512GB Extreme Pro SDXC UHS-I memory card. At that time it was priced at $800. Now, it's their second attempt to make it big and forget the price tag.
There is no word on the price tag as of now. But it seems the 1TB SanDisk Extreme Pro will not be priced much higher than the 512GB Extreme Pro. A significant drop has been observed in the price of the 512GB Extreme Pro. You can buy it for around $350.
Source: SanDisk
If you have something to add, tell us in the comments below.
Also Read: How To Compress Drive To Save Disk Space Using NTFS Compression?