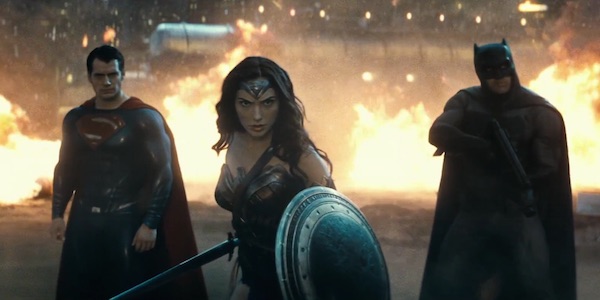 Short Bytes: Warner Bros. has partnered with Google to present a nice easter egg for DC Comics fans. On Google Maps, you can explore Bruce Wayne's residence and enter the mysterious Batcave to take a closer look at Batmobile. Go ahead, give it a try.
While Batman v Superman: Dawn of Justice is receiving bad receiving bad ratings from the critics, the movie is busy collecting gold at the worldwide box and earning praises from the comic book fans. Nonetheless, we can safely bet that the movie will do great business, thanks in no little part to the marketing strategy of WB.
Along the same lines, Google has partnered to introduce a promotional easter egg on Google Maps that lets you take a 360-degree tour of Bruce Wayne's residence and his Batcave.
The invitation to the Dark Knight's home was announced on movie's official Facebook page. Just follow this link and take a look at the superhero's house of Google Maps.
For those for those who are curious to know about the location of Bruce Wayne's residence, it's in Orion Charter Township, Michigan.
This interactive tour is great opportunity for the movie fans to see the Batmobile and check out Batman's personal work area. Here's what I found:
Batman's residence is located just outside Detroit!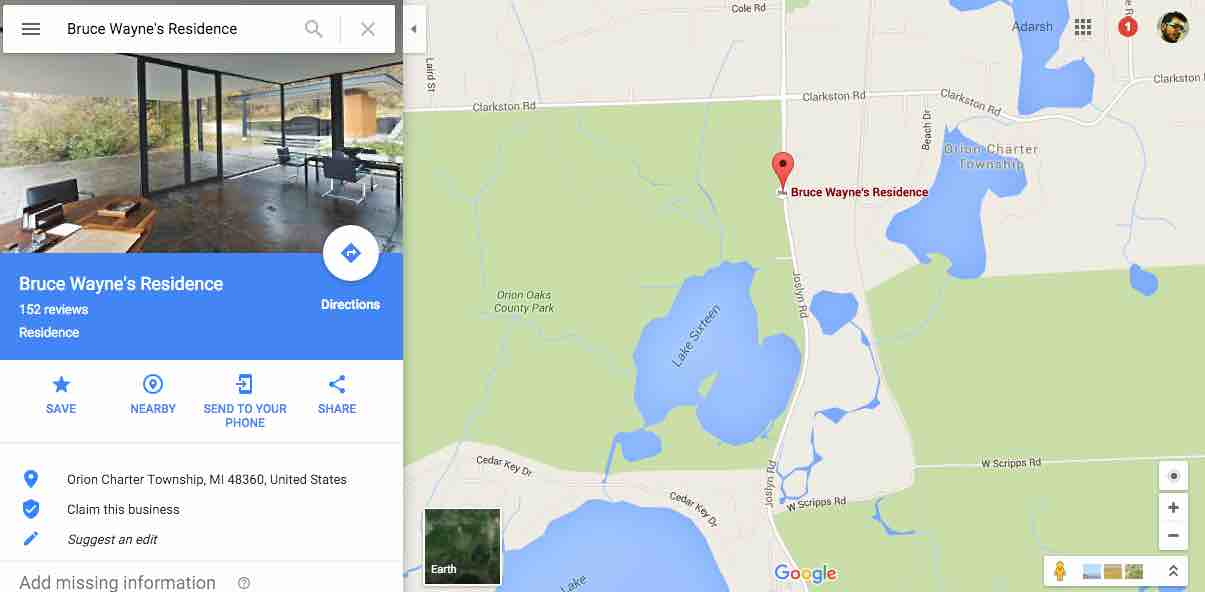 On my way to Batcave!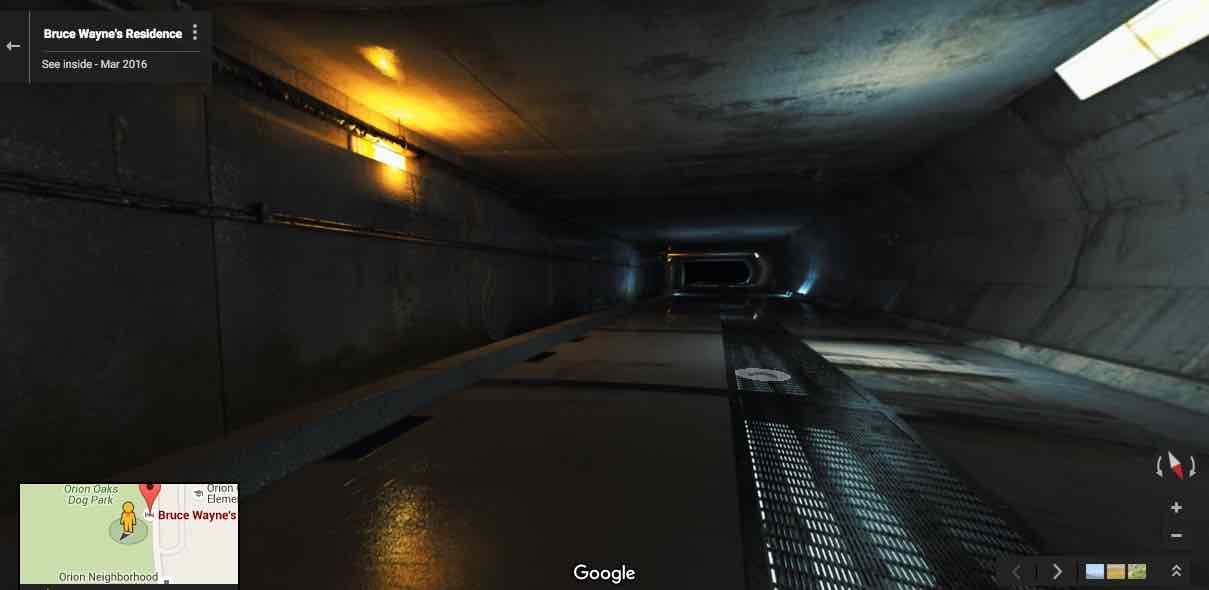 Here comes the beast – Batmobile!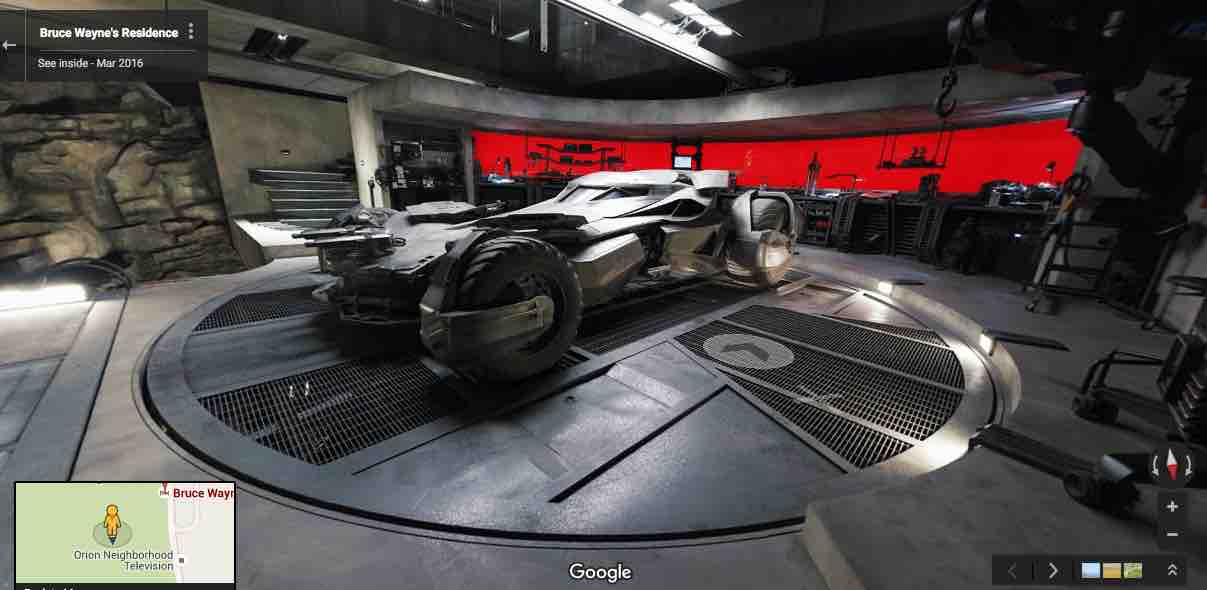 Going upstairs, I found Bruce Wayne's personal working space!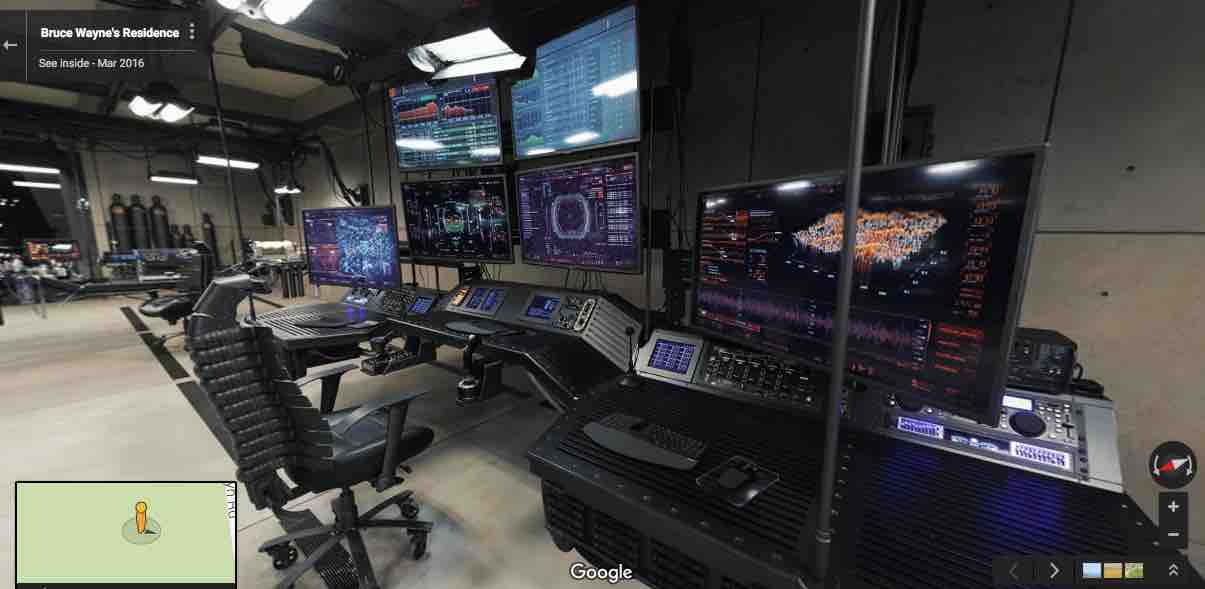 What else did you find in Bruce Wayne's residence? Feel free to share with us in the comments below.