Facebook has recently been down for many users. This happened with me 2 hours ago when I tried to login to my Facebook account. It showed me a message mentioning: "Facebook Will Be Back Soon". First I thought it is down for all the users, but then I realized that it is down just for some of us. After some time, I was able to login, but that wasn't the end of the story. An hour ago, I encountered the same problem again.
While performing login, Facebook is showing an error message that it is down for "required maintenance right now." Also, "you should be able to get back on within a few minutes", but still I am getting these messages on one of my facebook IDs which means that this problem is not completely solved. They have provided a link to see why users are getting these kind of messages.
TechCrunch has reported that people outside the U.S. using Facebook via desktop are facing errors. Also, there are some reports of people outside US facing login problem.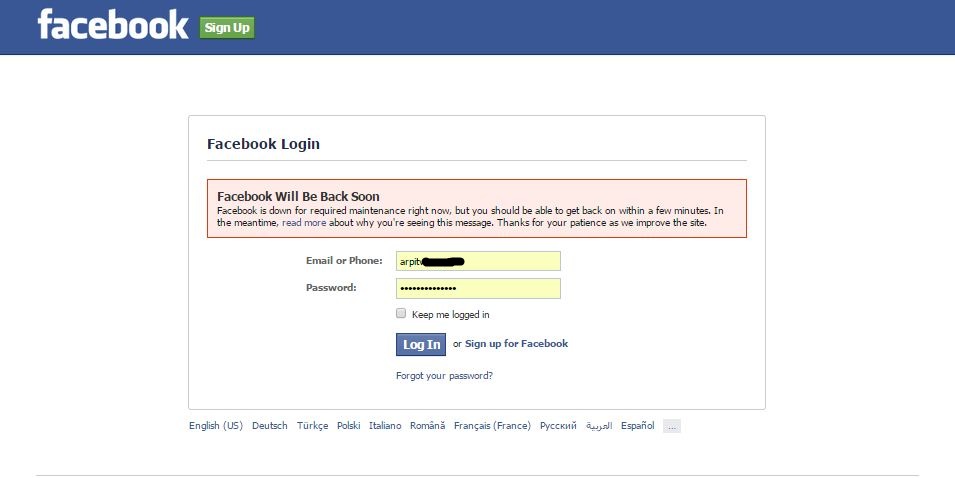 Update: It is now fully functional according to Facebook.
Also SEE: How to Build Your Own Social Networking Website Just Like Facebook
---
If you found this link via Facebook, then Facebook isn't down for you. Congrats ;)
Stay tuned for latest technology and gadget news from fossBytes!
---