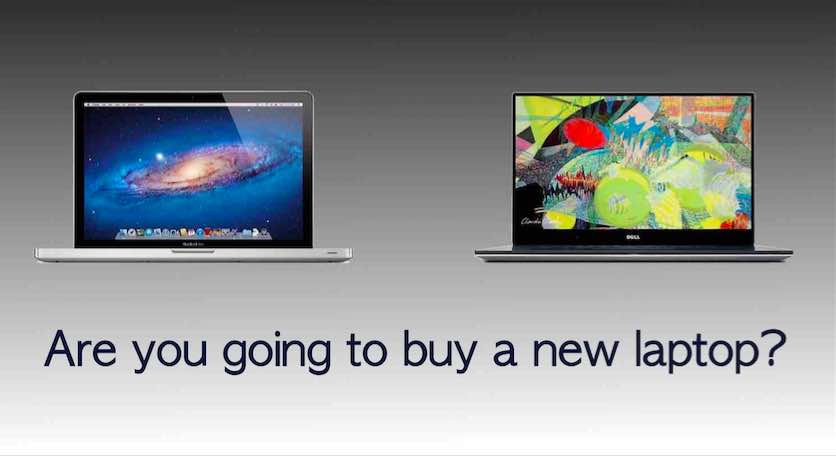 Short Bytes: Are you going to buy a new laptop? If you are willing to save some money and grab the best deal, this article will help you out. Read ahead and know what is the best time to buy a new laptop.
Every year, new processors are launched and technology companies work hard to improve the performance of new computers. For a common man, buying a new laptop is always a big decision. Nothing causes a buyer's remorse like watching the price of your new laptop drop the very next month.
There are some established notions when it comes to the best time to buy a laptop. People consider that holiday season is the best time to grab a new computing companion. However, there's more to it.
Apple renews its laptop range once a year, but the company doesn't release all the new models together. It's predicted that Apple will release the next MacBook in mid-June 2016. So, if you don't need a laptop right away, it's wiser to wait until the next refresh, May or June.
If we talk about the PC refresh schedule, major companies release new models at three times of the year:
Back-to-school season (June to August)
Holiday season (September to December)
Spring (February to April)
The best deals tend to appear in July/August and November/December, which are the back-to-school and holiday seasons, according to LaptopMag. This timeframe applies to both PCs and Macs.
What is the best time to buy a new laptop/
There is a best time to buy notebooks, and it is exactly when you think it is, between the last week in July and the first three weeks in August, when the back-to-school merchandising frenzy is in full force.
Here's a chart that shows the pricing of 13-inch Apple MacBook air. The lowest prices are noticed in July-mid August and late November to early January.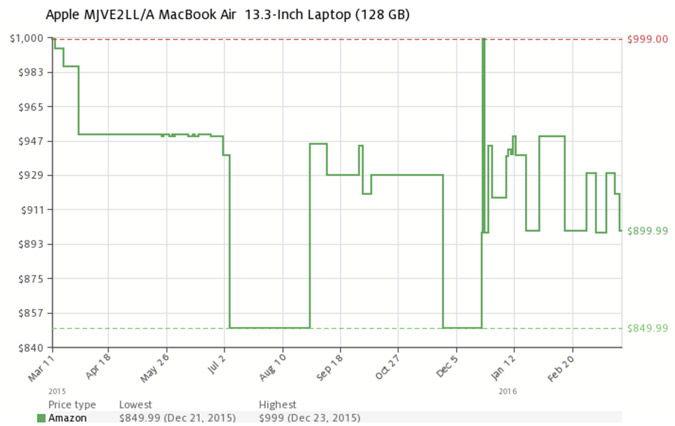 The same is observed if we take a look at the price history of leading Windows laptops.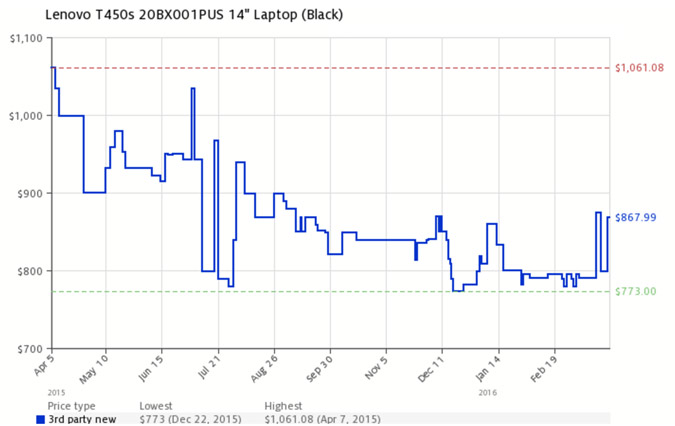 fossBytes advises you to use a price history tool to track the price changes over the time for more in-depth analysis. Here are two overall points that you should keep in mind:
If you are going for a MacBook, wait for the next refresh model. You can grab the newer one with better features or the older models that will witness a price cut.
For a PC, you can grab good discount in late fall and late summer, but don't expect any new technology improvements.
Did you find this article helpful? Leave your queries or views in the comments section.