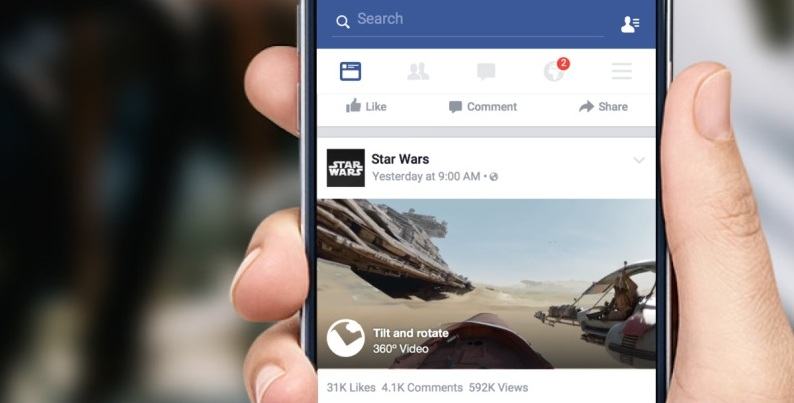 Short Bytes: Facebook page for Star Wars has posted the first Facebook 360-video on the web. Watch it here. 
F
rom today, Facebook has just rolled out its first 360-degree video in your newsfeed. You can now experience 360-degree videos by dragging you cursor over the video screen and explore the surroundings. On your phones, you can physically tilt your phone and watch the tales of a
galaxy far, far away.
As the first video, Facebook page for Star Wars has posted an exclusive footage of a speeding cruiser.
Watch the video below:
Once Facebook-owned Oculus Rift VR headset is launched, we can hope that you would be able to use it to make your 360-degree video more immersive.
Facebook writes on its blog: "To create 360 videos, a special set of cameras is used to record all 360 degrees of a scene simultaneously. This means that when the video is playing on Facebook, you can choose what angle you want to see it from."
Facebook 360-degree videos are currently viewable on the web or on Android. This feature will soon be rolled out for iOS in the coming months.
Did you like the video? Tell us in the comments below.
Also read: Surprising Facebook Facts That You Didn't Know