Further trying to improve its S Pen, a proprietary to its Galaxy Note series, Samsung could incorporate a camera in it, as hinted by a new patent.
According to a patent (filed back in 2017) granted by the US Patent and Trademark Office (USPTO), the South Korean tech company is likely to include an optical system with a lens and an image sensor for clicking images by using the Samsung stylus.
The image suggests that the image sensor is expected to be placed at the topmost part of the future S Pen. It could also feature a control board allowing users to connect their smartphone with the S Pen, preferably for the transfer of images or videos taken by the stylus.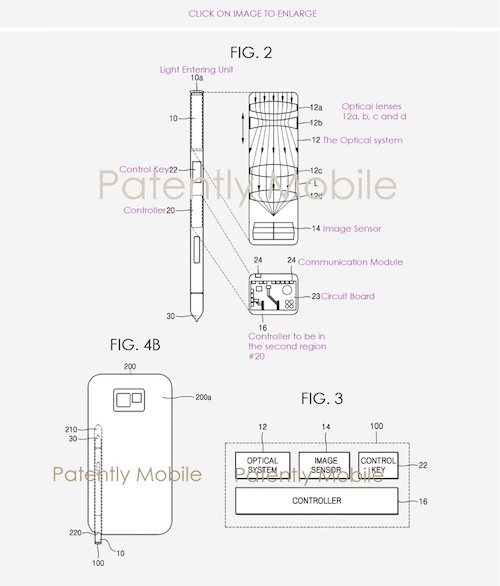 Additionally, the presence of the control board could allow for optical zoom functionality in the S Pen.
However, there is no word on whether or not the feature will arrive with the forthcoming device in the Galaxy Note series this year.
To recall, Samsung recently added a couple of features to its S Pen; the ability to click on it to take photos from the smartphone, enhanced app usage, doodle on the smartphone when the display is off, and more.
As all patents are not bound to see the light of the day, we expect you to take the aforementioned information with a grain of salt.
For further details, keep reading Fossbytes!