Facebook has been busy fixing their sins from the past. They have already published full-page apologies in newspapers, lost billions of dollars, answered hard questions, lost accounts of SpaceX and Tesla, and much more.
Building upon there recent progress, the company has come up with a big privacy change for the users. A new Privacy Shortcuts option brings various Facebook privacy settings which were scattered across 20 different screens into one place. The company admits that there privacy settings and other important tools are "hard to find."
Privacy Shortcuts allows you to manage everything from two-factor authentication, who can contact you, who sees your Facebook activity, whether search engines can link to your profile, etc.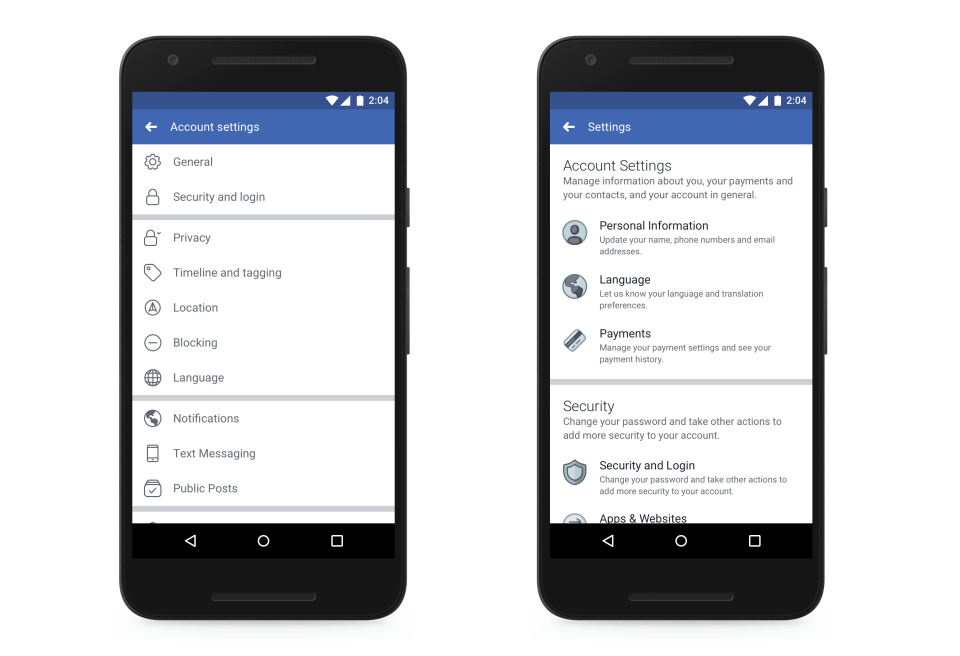 They have made it easier for people to download their Facebook data. Also, there is a new feature called "Access Your Information" that allows users to manage stuff like posts, reactions, comments, and search queries. Users can delete anything from their timeline or profile if they want.
Facebook to ditch third-party data brokers
It is already known that Facebook sources data from third-party brokers. A past study from ProPublica suggested that Facebook filters data in thousands of categories. Together with what Facebook already knows, it can target ads for the users.
It includes information such as offline shopping details, salary details, mortgage, etc. This type of information mostly helps small and medium businesses which don't have their own set of customer data for targeting ads.
As a part of their massive cleanup, Facebook has made another announcement about ending their Partner Categories advertising program where it works with third-party data brokers for ad-targeting. A major reason why it might be scraped off is that Facebook has no control over how the data is collected in the first place. And it won't be good for the company if something wrong happens.
"While this is common industry practice, we believe this step, winding down over the next six months, will help improve people's privacy on Facebook," said Facebook's Product Marketing Director Graham Mudd in a statement.
The blue network's latest move will affect big data aggregators like Experian, Acxiom, Oracle Data Cloud, etc. However, after reviewing their current relationships, the company will still work with Experian and Acxiom for measuring ad performance and metrics.
While the latest move comes in the wake of the Cambridge Analytica fire, the situation wouldn't have any better even if the changes were rolled out earlier.