Kawasaki Ninja motorcycles are soon going to evolve into the state of the electric vehicles. The news comes straight from Yoshimoto Matsuda, who is the Senior Manager Innovation Department division at Kawasaki Heavy Industries Ltd.
He and his team have been working on electric motorcycles since the 2000s. In a brand new video, Kawasaki teased with a test mule riding around a race track powered by next-generation electric power units.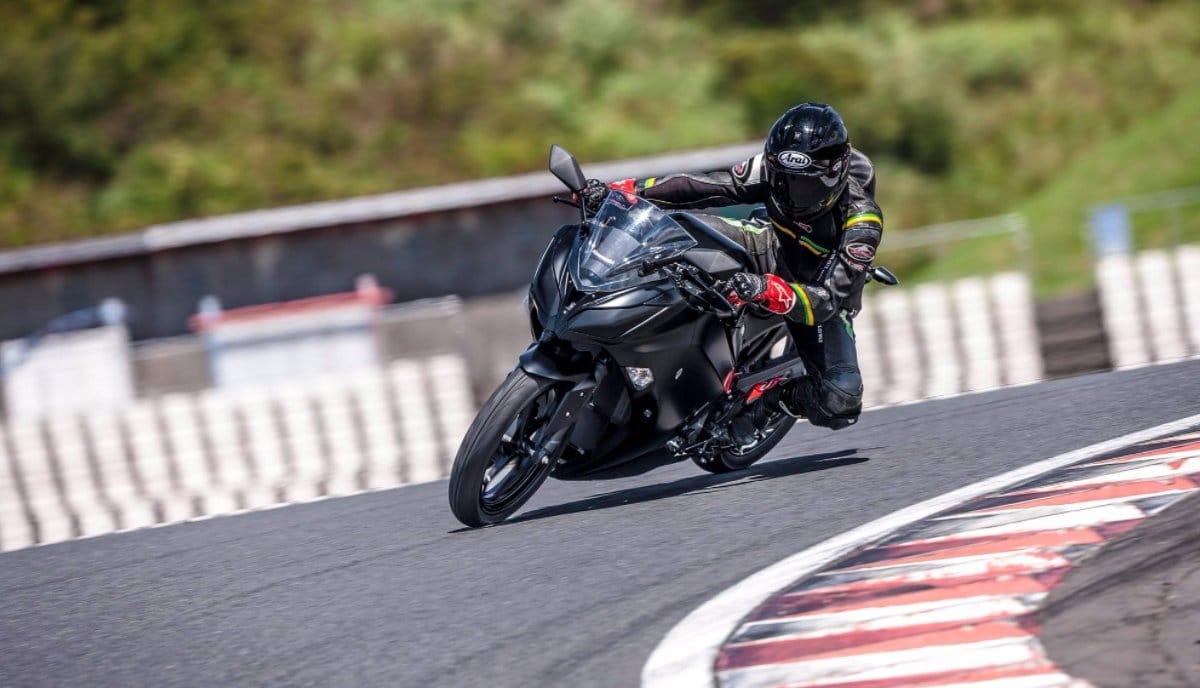 For the uninitiated, Yoshimoto is a veteran engineer at Kawasaki motorcycles. He has had an active role in the development of the Ninja series of motorcycles. He was also responsible for the development of 2016 Kawasaki Ninja ZX-10R, a bike that has made Jonathan Rea a five-time world champion at the World SuperBike Championship since 2015.
Yoshimoto himself says in the video that "They (bikes) will be fun to control, exciting and a reflection of Kawasaki's passion", so you better believe it.
Here's everything you need to know about Kawasaki Ninja Electric Motorcycle
Kawasaki Ninja Motorcycles As Electric Vehicles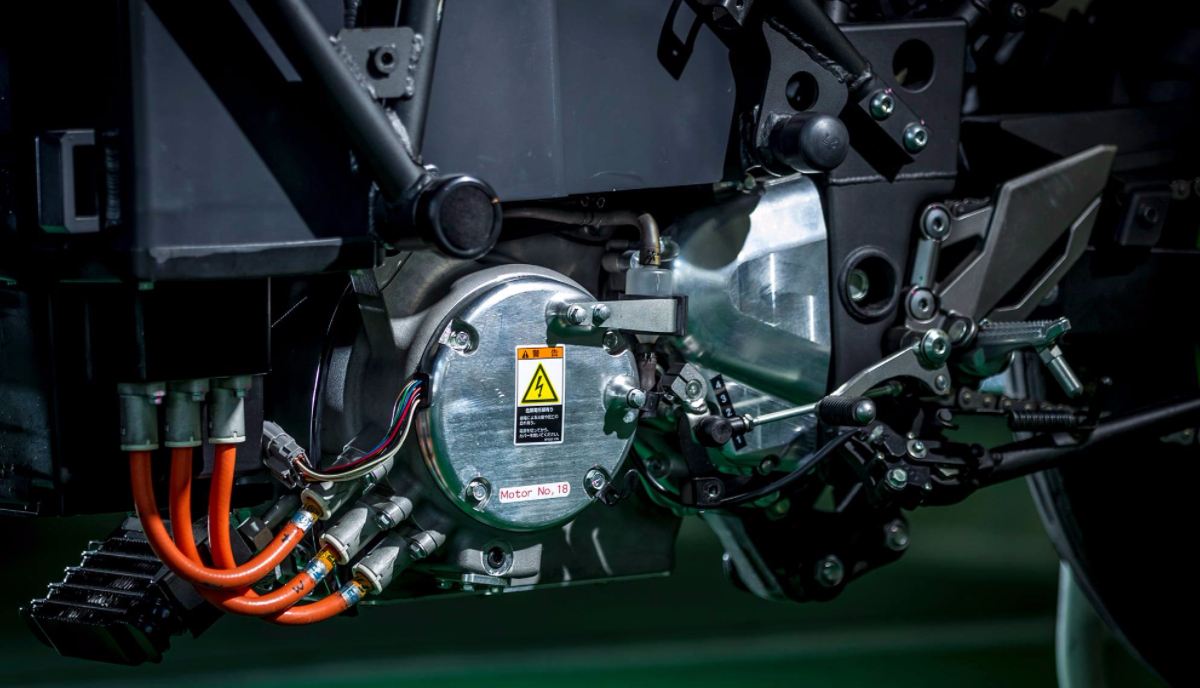 The video is only 1:52 minutes long and showcases a few glimpses of the Kawasaki electric powertrain being tested on a Ninja motorcycle.
The Test mule looks like a 2017 Kawasaki Ninja 650 due to its raised clip-on handlebars, conventional front forks, and box-type swing arm.
The rear tire on the Ninja electric motorcycle seems to 150mm wide further confirming that it's a 650cc.
Not much is known about the electric powertrain besides the fact that Kawasaki has been working on it alongside the supercharged engine used in Ninja H2, a hyperbike capable of 0-100 km/h in 2.52 seconds.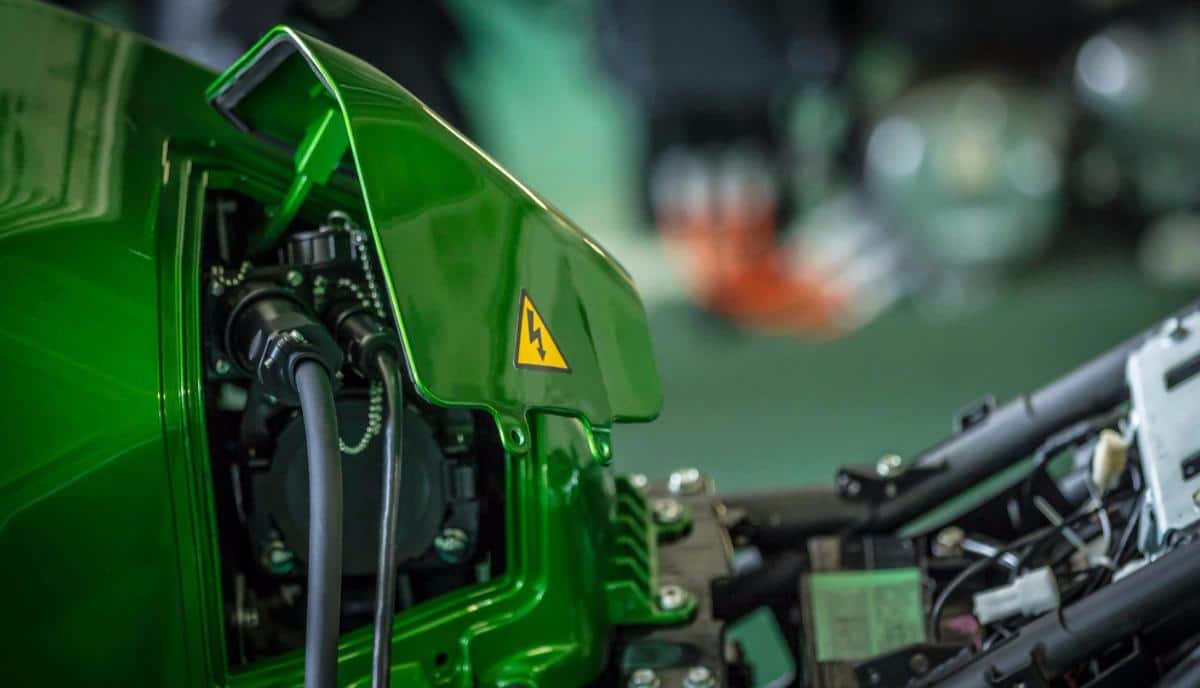 According to Yoshimoto "Our electric motorcycles are developed according to our RIDEOLOGY development philosophy."
The Kawasaki Ninja Electric Vehicle seems to be quite far in terms of development, according to Yoshimoto. He said: "We have been thoroughly studying and patenting features ranging from packaging and chassis geometry to transmissions and thumb brake activated energy recovery systems."
We can also see the above mentioned "energy recovery system", which is a fancy name for regen braking, being showcased in the video. It is present below the horn button on the right handlebar.
Yoshimoto also confirmed that the bike we're seeing here is only a concept. "Elements from this concept model will evolve and appear on next-generation motorcycles we are working on.", confirmed Yoshimoto.
It is a test mule so it only has 100 km of range, the official post from Kawasaki confirms it. However, once the complete electric bike is revealed expect the range to be a lot more.
In terms of a launch date, Yoshimoto simply said: "You can look forward to seeing them in the near future."
Success Predictions of Motorcycle Electric Vehicles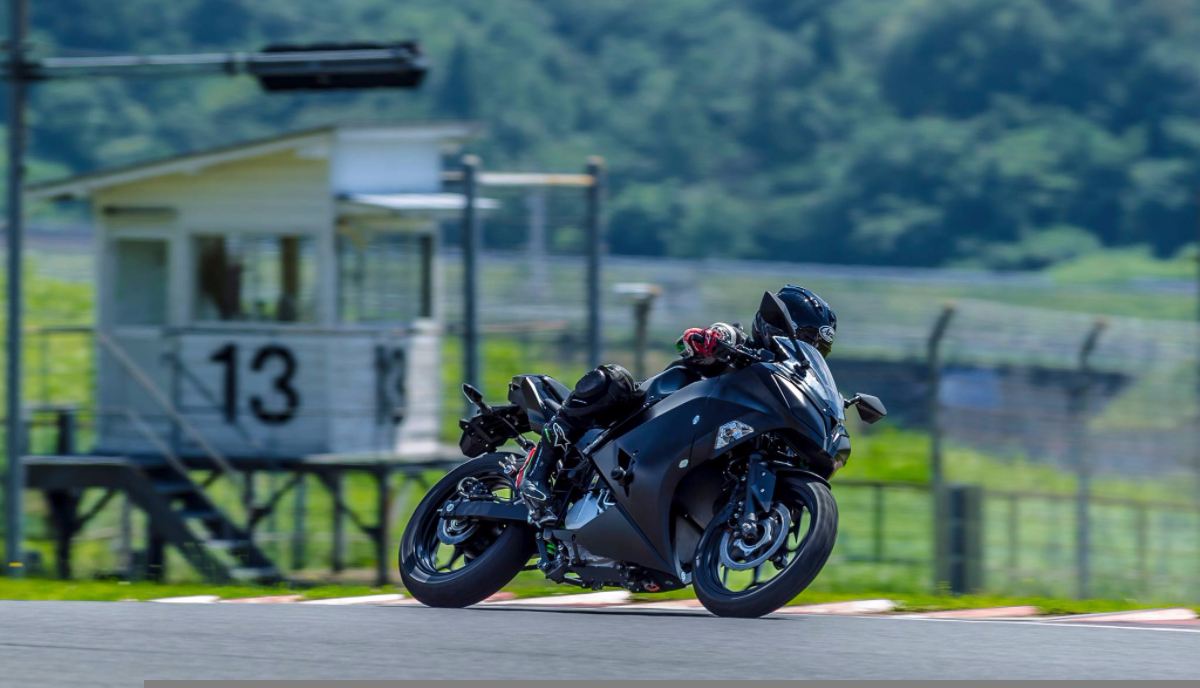 Kawasaki Motorcycles is doing the right thing by bringing a mid-capacity electric vehicle into the market. Past records show that the majority of motorcycle sales happen in this segment.
Motorcycles are already quite easy to maintain and deliver a better fuel economy. An electric motorcycle will only amplify these inherent characteristics of a 2-wheeler. If the EV is associated with a brand like Kawasaki, it'd be really fun to drive as well.