Throughout the weekend, several leaks have popped up online indicating the new Oculus Quest headsets. This comes one month before Facebook Connect 2021, where the company is expected to reveal new VR products. Usually, many leaks and rumors make their way into the light just before the event itself. The leaks point to two new headsets: Oculus Quest 2 Plus and Oculus Quest Pro. They also pointed towards new and improved controllers as well as new tracking systems for VR.
Oculus Quest Pro and Quest 2 Plus leaked
A while ago, a Reddit user posted some very specific details about the new Quest headset. Those details were finally confirmed thanks to a recent data mining on the Facebook incubator. It seems Facebook has two separate VR headsets in development, namely the Oculus Quest 2 Plus and Quest Pro. Based on the leak, it is highly likely that the company will launch the Oculus Quest 2 Plus during Facebook Connect 2021. Some experts are speculating that the Oculus Quest Pro will be launching next year with an OLED display.
Oculus Quest Pro Features
As for the features, the ones that stand out the most are better tracking and new controllers. The new VR controllers will not have a tracking ring like the previous Quest 2 controllers. It seems that the new VR controllers will have their cameras and a separate chipset for better tracking. The display will also be much better thanks to the dual OLED display with better black levels. The new VR headsets will also have Face and eye-tracking support.
What's more exciting is the mixed reality API which can be used in apps and games. Quest 2 has a see-through camera mode that lets you see the real world but only in black and white. If Facebook can integrate this mode with apps and games and make the image colored, the new VR headset will be fully AR compatible. Other than that, there's also room capture that will allow users to bring their furniture into the VR space.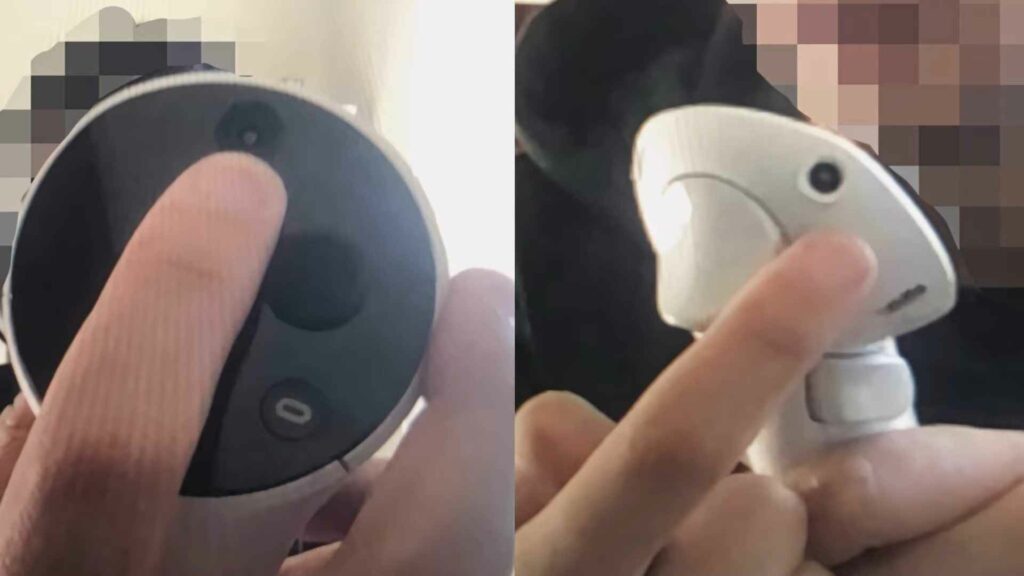 Some leaked images of the new VR controllers also surfaced online. The photos were taken from a Facebook Workplace video conference indicating that they originated from a developer within the company. They will also be rechargeable, which is entirely different from the current controllers that use AA batteries. This is good and bad news, seeing as the tracking will be significantly better, but the battery will need to be recharged often.
Facebook Connect
Recently, Facebook has upgraded the base model of Oculus Quest 2 from 64GB to 128GB. They have also offered $100 off if you buy a second Oculus Quest 2. It seems the company is planning on selling as many units as possible before the Facebook Connect event on October 28, 2021. This is most likely because Facebook expects a decrease in sales of Oculus Quest 2 after revealing the next-gen VR headsets.