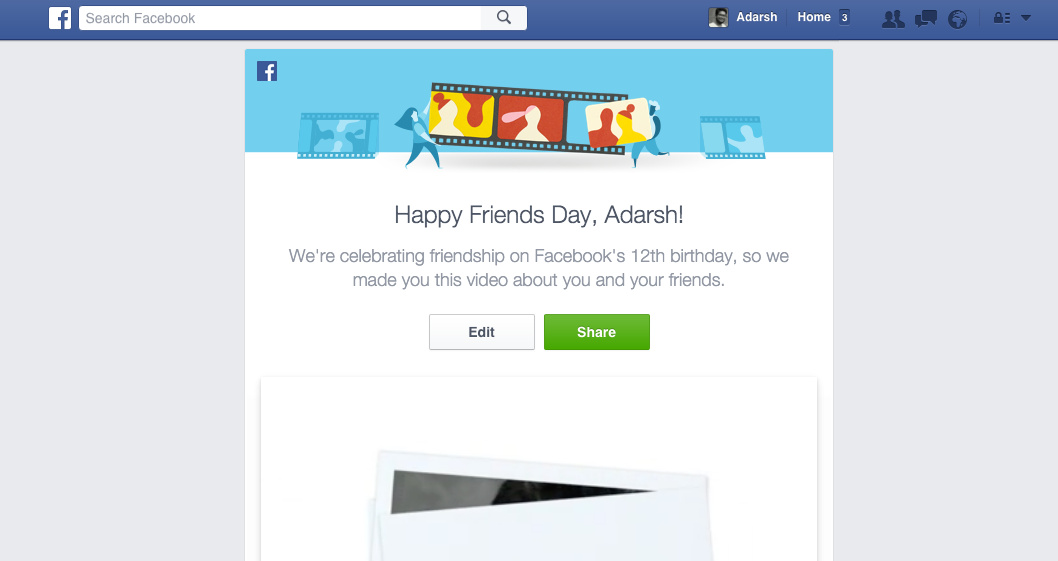 Short Bytes: Today is Facebook's 12th birthday and Mark Zuckerberg wishes to celebrate it as 'Friends Day'. The social network is also making a short video about you and your friends by stitching together your best moments. 
F
ebruary 4th marks the 12th birthday of the world's biggest social networking website Facebook.
Mark Zuckerberg started this journey
12 years ago from a Harvard dorm and expanded to make it a part of more than 1.5 billion people's lives in just a decade.
Talking about the progress made, this week marked a new high point in Facebook's story as it became the 4th most valuable company in the world. Along with that, with the announcement of company's latest financial announcements last week, Mark Zuckerberg became the 6th richest person in the world.
Facebook has decided to celebrate its birthday as 'Friends Day' at Facebook HQ. As a part of this celebration, the social network is also giving you an anniversary present by making automatic videos of your friendships.
Here's How To Make Your 'Friends Day' Video:
These videos stitch together your special moments with friends and convert them to make a short film. You can find the video at the top of you News Feed, by clicking below a friend's Friends Day video, or simply by visiting this URL: https://www.facebook.com/friendsday
Apart from this, the social network is celebrating the occasion to celebrate some extraordinary friendship stories. Facebook has also released two new sticker packs called "Best Friends" and "Friendships" that are available for download for free from sticker store.
We'd like to hear more from you about the way Facebook has changed your life. Get in touch with us via comments and share your Facebook story.