On Thursday, Facebook announced it had fixed a weird bug that exposed Facebook posts of millions of users to the public. Another privacy blunder, affecting 14 million users, the bug occurred while the company was testing a new feature.
Generally, when you post something on Facebook, the audience selector picks up what you chose the last time. Many people choose the Friends option. So, it's the default in most cases.
In the blog post, Facebook explained that the feature they were building was a new way to share featured content like a photo on users' profile. These features items are public.
But due to the bug, the default for audience selector was set to Public for all posts. And unsuspecting users would have put up their content for anyone else who took the pain to visit their profile.
Facebook told CNN that that bug affected users from 18 to 22 May. The company started rolling out a fix on May 22 till May 27 when the bug was fully corrected.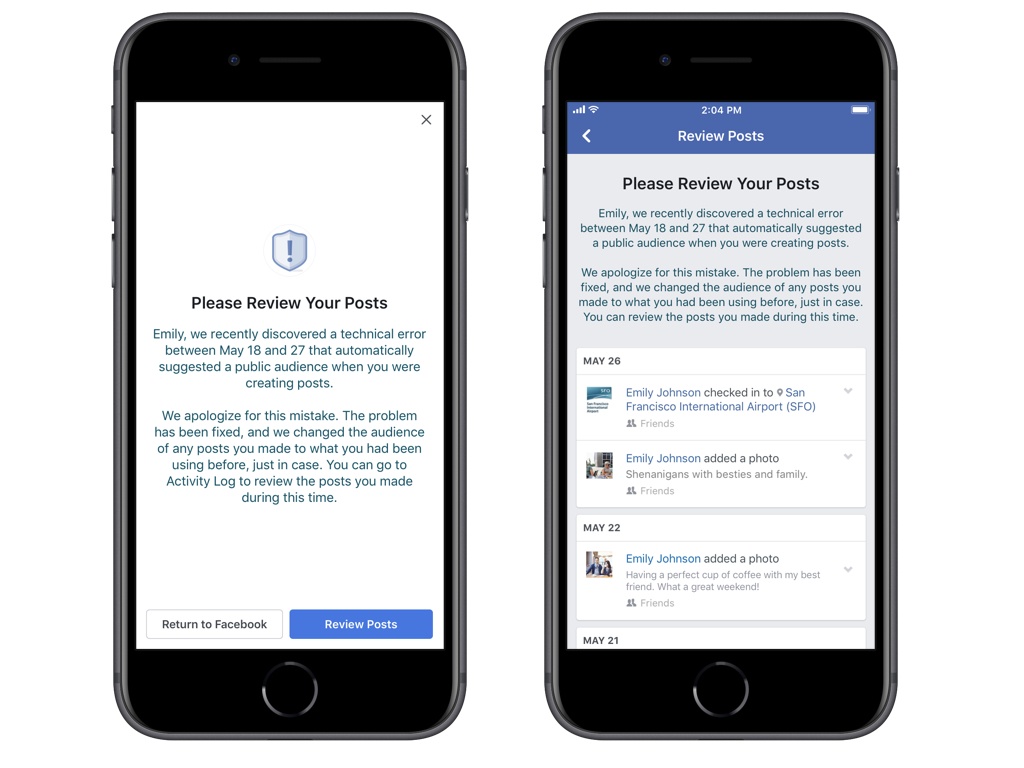 Every post made during that period is made private, and Facebook has started notifying affected users to review their posts. Any Facebook post made before the feature was tested isn't affected.
The social network didn't forget to remind us that they're doing this to improve transparency. Because everywhere Facebook goes, the only thing it hears is transparency and privacy.