With the release of Android 12 for Pixel devices, both Android 12 and iOS 15 are officially out in their stable form. Beta versions of both iOS 15 and Android 12 were available earlier this year. The companies have now polished their mobile operating systems into final products, and now it is time for Android 12 vs iOS 15.
We've taken 10 parameters for this comparison, and the OS that ticks more boxes is the winner. There are also some features that are unique to both Android and iOS, and we've highlighted them separately towards the end. So here's our iOS 15 vs Android 12 comparison:
1. Personalization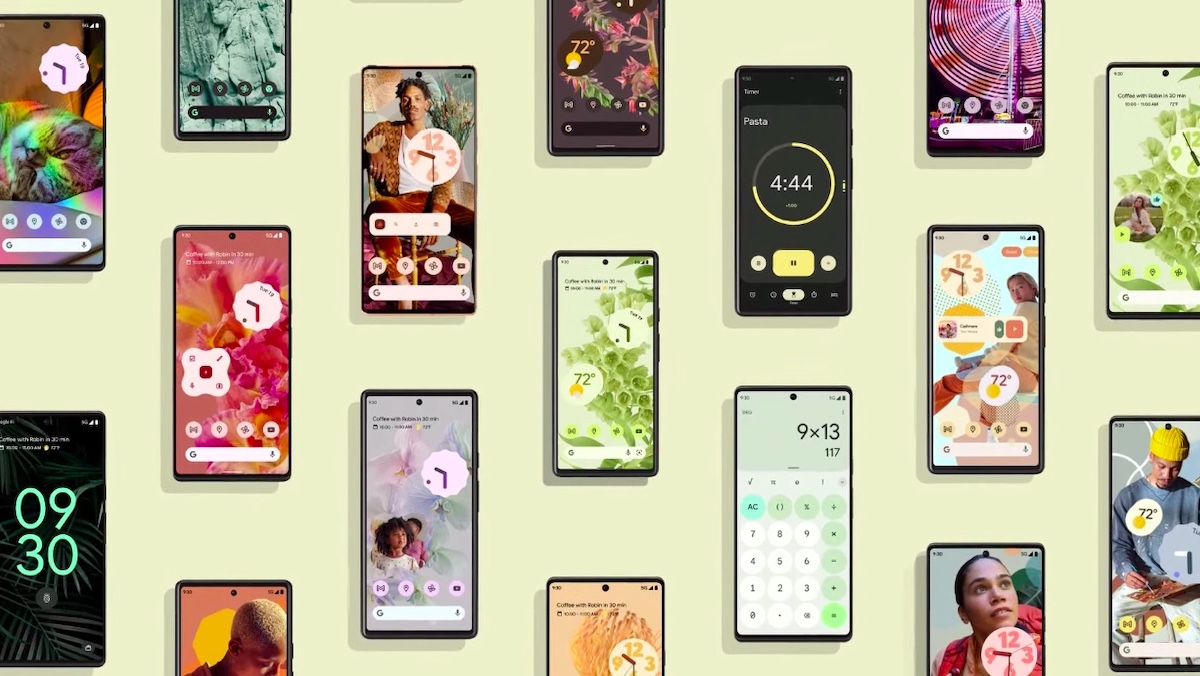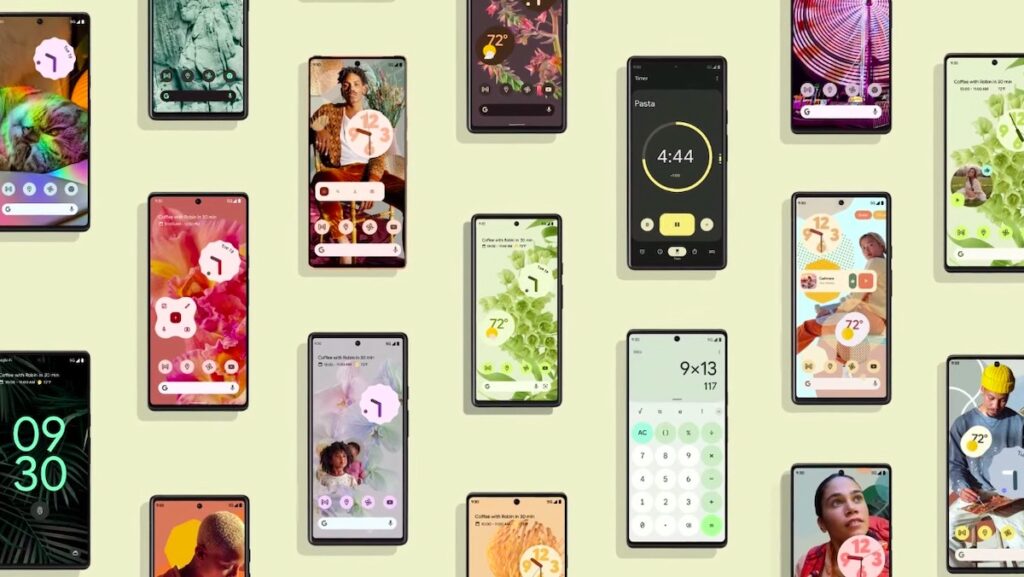 Android takes this one right off the bat. Google has designed Android 12 to adapt to everything from layout to wallpaper changes. You can heavily customize the notifications panel and truly make the phone your own.
Coming to iOS 15, widgets give it some degree of customizability, but it is vastly outgunned by Android 12. There's no way you can have a blank home screen on an iPhone in 2021, and it is disappointing. While iOS has received consistent updates under the hood, the outline remains more or less the same.
For instance, iOS now has an App Library, grouped notifications, widgets, and Siri shortcuts, but the customization is still limited to maintain the original iOS' silhouette. Android 12, on the other hand, has undergone thoroughly major appearance changes in terms of the Material theme in the past, and Material You with Android 12.
Winner: Android 12
2. Fluidity And App Consistency
When it comes to overall fluidity, it is a mixed bag between Android 12 and iOS 15. On the surface, Android 12 is also polished with a new look & feel and refreshed Google apps. Stock Android apps like the calculator, settings menu, privacy, and game dashboards, etc. get refreshed looks with rounded corners and a pie-chart-like display of various stats.
iOS 15 is in a different ballpark when it comes to the already established iOS fluidity. It gets a new look for Safari with a bottom address bar, refined notifications, and an intuitive App Library. This is possible because Apple is one giant closed ecosystem and everything is related to everything else.
Almost all the apps you can get have a similar template and a certain level of polish. However, Android is catching up now and the consistency of both operating systems looks at par, at least from the surface.
Winner: Tie
3. Updates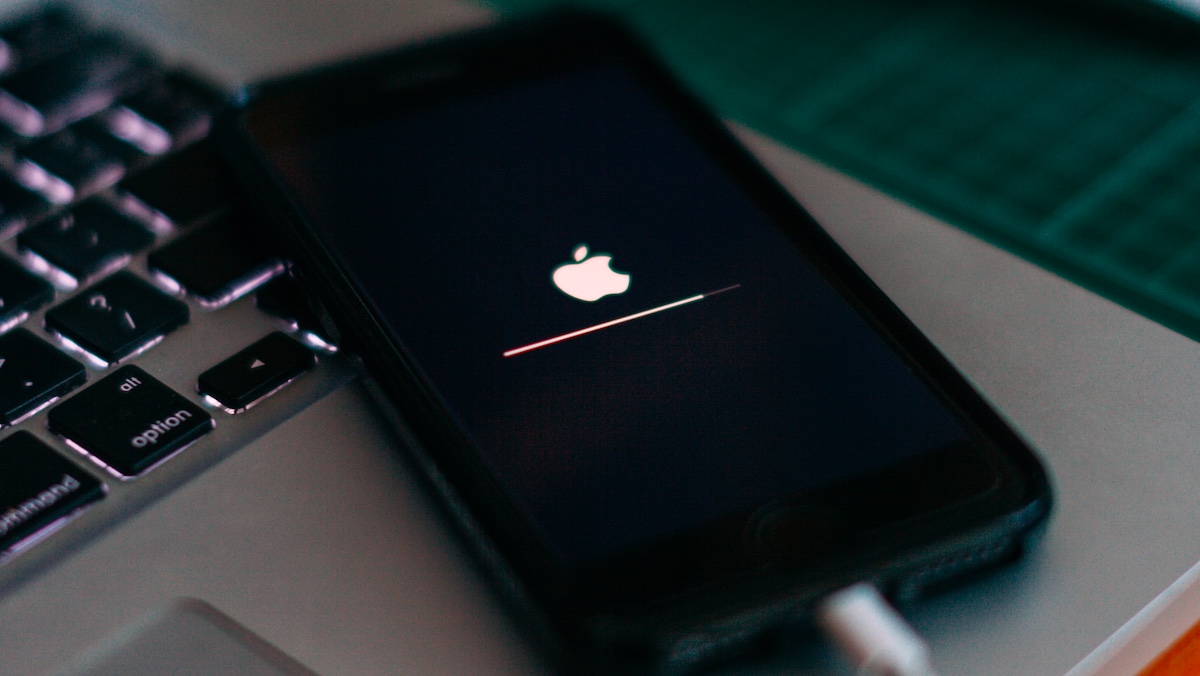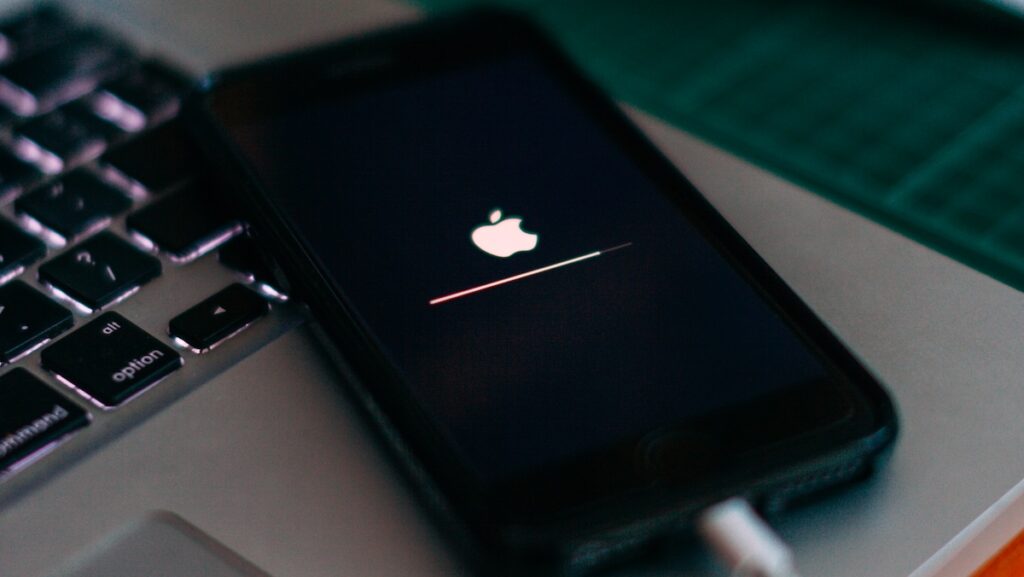 From fluidity, we move to updates. Apple's iOS 15 is the clear winner here, with all iPhones getting 5 years of updates. While we expected the same from Google in the future, the new Pixel 6 phones also get only 3 major Android updates.
Apple also wins in terms of consistency as iOS 15 rolls out for all supported Apple devices at once. In the case of Android 12, you'll have to wait for your OEM to provide the update and that may take months. You can download the Android 12 update on your Pixel right now.
Winner: iOS 15
4. Openness And Inlclusiveness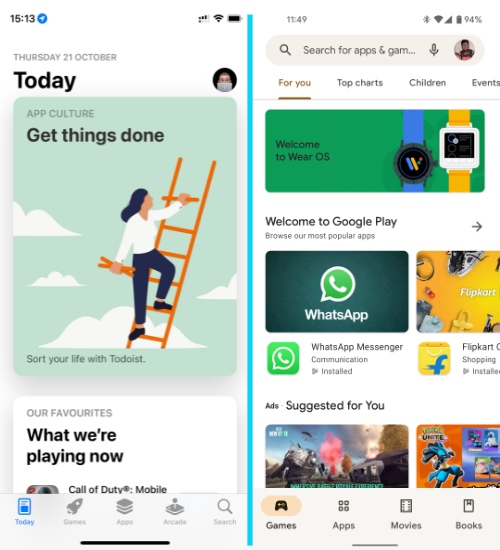 Android 12 vs iOS 15 is incomplete if we don't talk about the nature of both platforms. Both OSs are polar opposites when it comes to this parameter. Android 12 is trying to make third-party app stores more accessible, while Apple is strictly against sideloading. Both have their justifications and both are right in one way or the other.
However, when it comes to user safety & security, and a consistent app experience, Apple's method is clearly superior. The App Store's high fences are good at fending off scams and poorly built apps. While Android hosts a plethora of apps, there's no guarantee of a consistent user experience.
Winner: Android 12
5. Gaming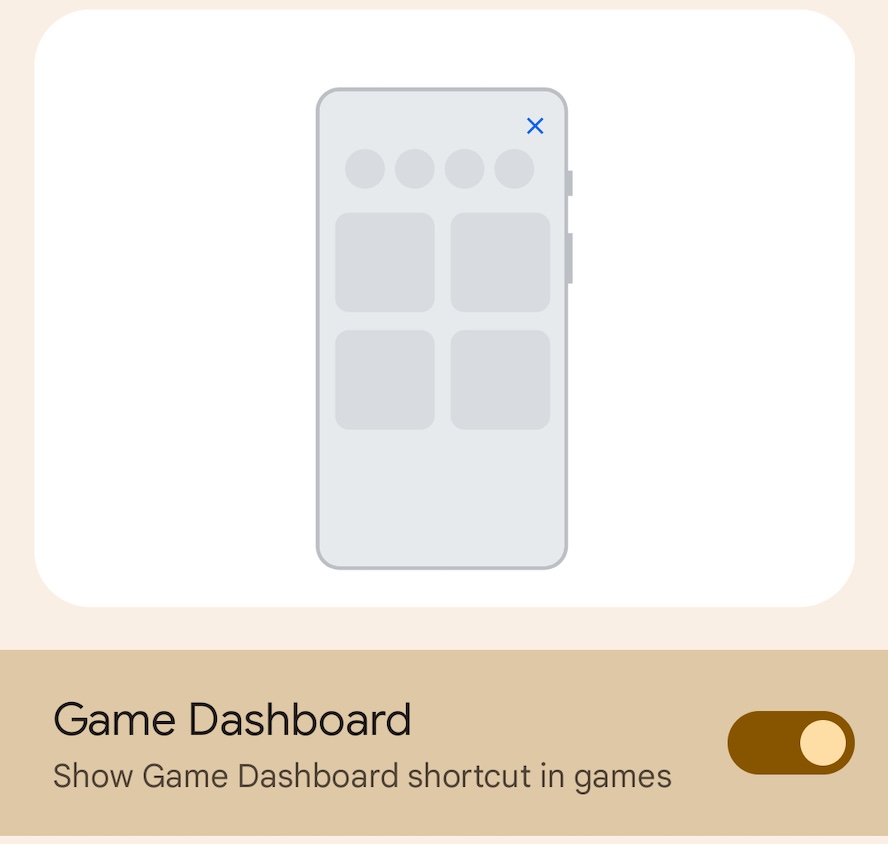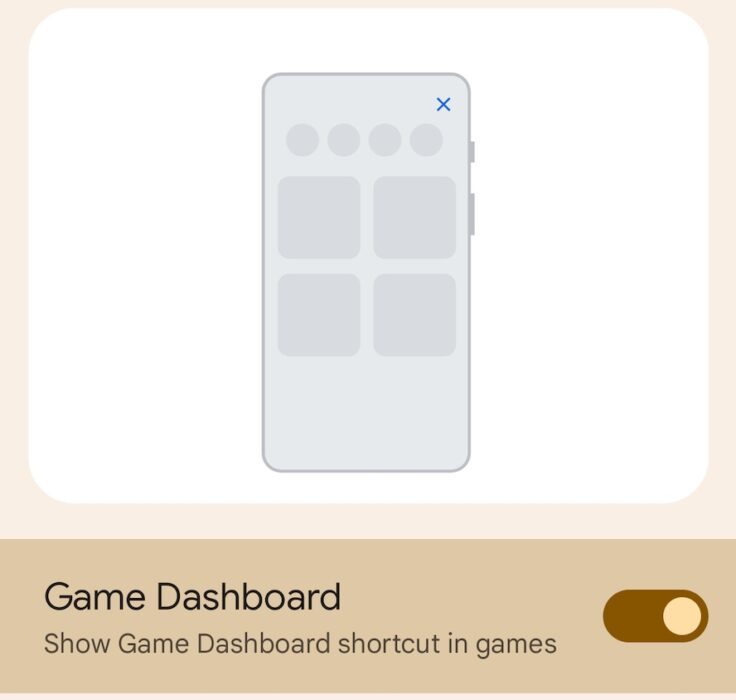 Android 12 adds some sweet new features for gaming. The new "play as you download" feature will let you play games while game assets download in the background. Android devices also have a larger collection of better-quality games compared to iOS. Google has also added features like quick toggles in its Game Dashboard that let you take screenshots and toggle DND.
On iOS 15, the story starts and ends at the games available in the App Store and the Apple Arcade section. You get a dedicated Focus Mode for games, and a Game Center for the multiplayer experience, but there are no console-quality games despite a powerful chip on the iPhone. The only perk you get is that you can play Arcade games on your Mac and iPad as well, and that's it.
Winner: Android 12
6. Pre-Loaded Apps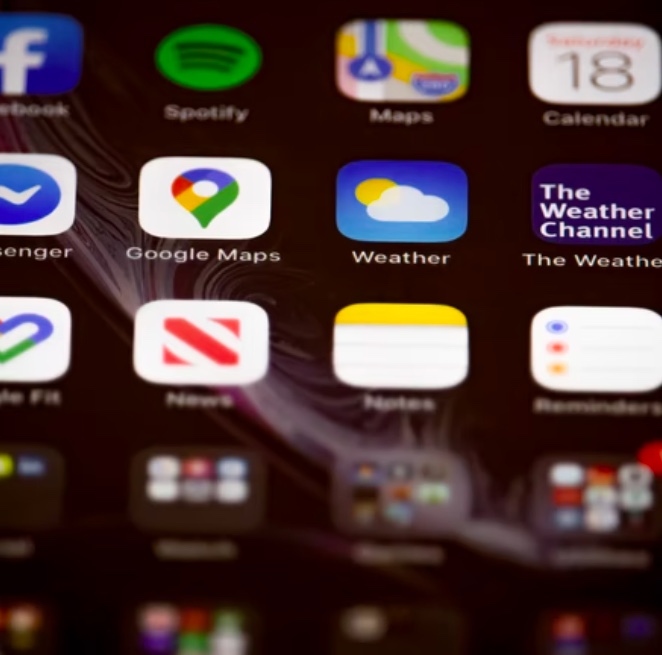 This one is again a mixed bag. If we compare Pixels to iPhones, this comparison could be at par. But in an iOS 15 vs Android 12 case, Apple has the upper hand because Google doesn't decide on pre-loaded apps for every Android phone. While the Pixel lineup and other stock Android phones have decent pre-loaded apps, some manufacturers just load bloatware on their devices.
Stock Android devices come with Google services like Google Maps, YouTube, Contacts, Google Photos, Calendar, etc. iOS devices have pre-loaded apps like Apple TV, Music, Notes, and Wallet.
iOS 15 also lets you delete whatever you want to delete from the iPhone, but Android 12 won't let you kick out all the preloaded apps. You can remove apps from Android 12 using the Android debugging bridge, but there's no straightforward method. A recent study also says that such apps are potential privacy threats.
Winner: iOS 15
7. Siri Vs Google Assistant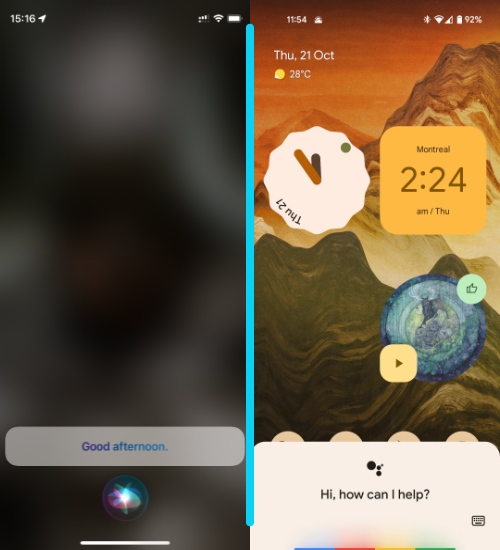 While this topic could be a different article on its own, the simple conclusion is that Google Assistant is better. Siri is also a good assistant and does basic tasks well, but Google Assistant on Android 12 is more intuitive and versatile.
XDA Developers spotted a "quick phrases" toggle for Google Assistant on Android 12. For instance, if you're getting a call, you could just say "Answer" and Google Assistant will pick up the call. It means you can skip the "Hey Google" trigger because of Android's intuitiveness. Siri on iOS 15 has received privacy-related updates, making it more capable for offline usage, but it still misses out on basic commands.
You're also better off with Google Assistant on Android 12 if you have a smart home setup. There are not many options for Siri-based smart home devices, which limits what you can do with your phone.
Winner: Android 12
8. Privacy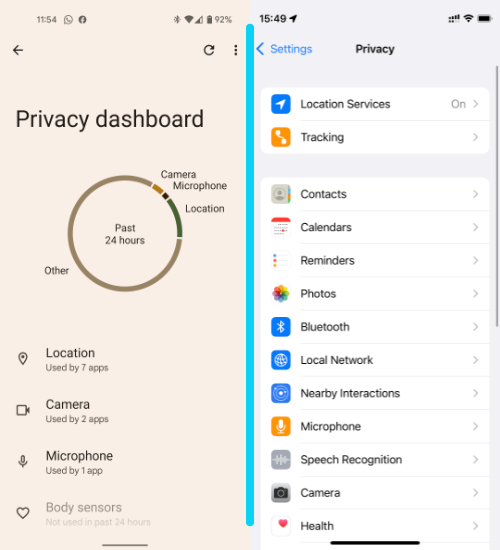 For the first time, Android 12 vs iOS 15 goes neck-and-neck in terms of privacy features. Google has introduced a Privacy dashboard with Android 12. You can perform a privacy check, control app permissions, and reset privacy preferences from the dashboard itself.
On the other hand, iOS 15 privacy features are evenly spread to cover more ground. iOS 15 users can not just control what apps they see, they can also hide email ID while signing up for apps, limit receiving emails from developers, and even remove trackers from their mail. More iOS features like Private Relay and App Privacy Report further contribute to a secure experience.
Both platforms have gotten rid of cookies from their default browsers as a step towards less intrusive tracking. It remains to be seen how Google FLoC competes with Apple's privacy features.
Winner: iOS 15
9. Digital Wellbeing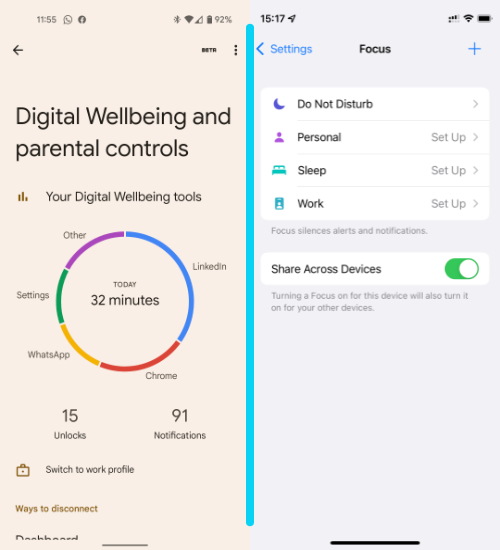 With work-from-home situations and increased screen load, we have new problems like Zoom fatigue. So digital wellbeing should be an important part of any operating system. In iOS 15, Apple offers features like 'Focus' and 'Do Not Disturb' for better a better experience. You can also create a scheduled summary of notifications so you're not distracted by unnecessary pings all day.
On Android 12, you have Digital wellbeing and parental controls to set your routine. Google also guides you through ways to disconnect without missing out on important things. So in this regard, Android and iOS are at par.
Winner: Tie
10. Ecosystem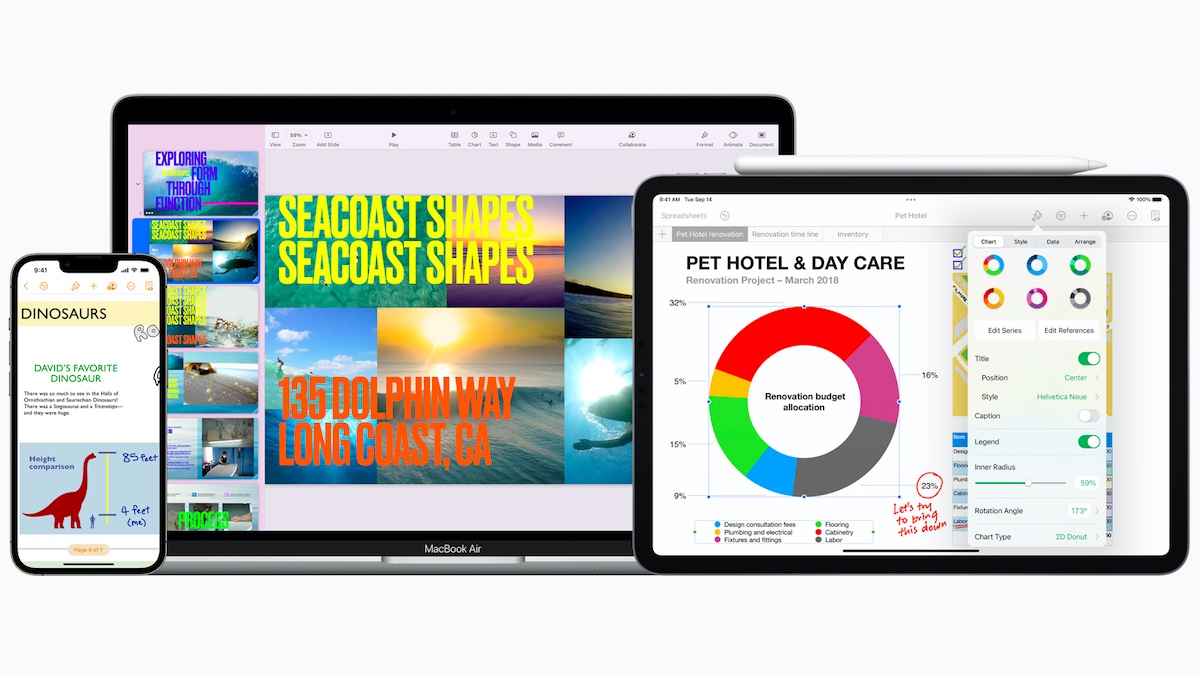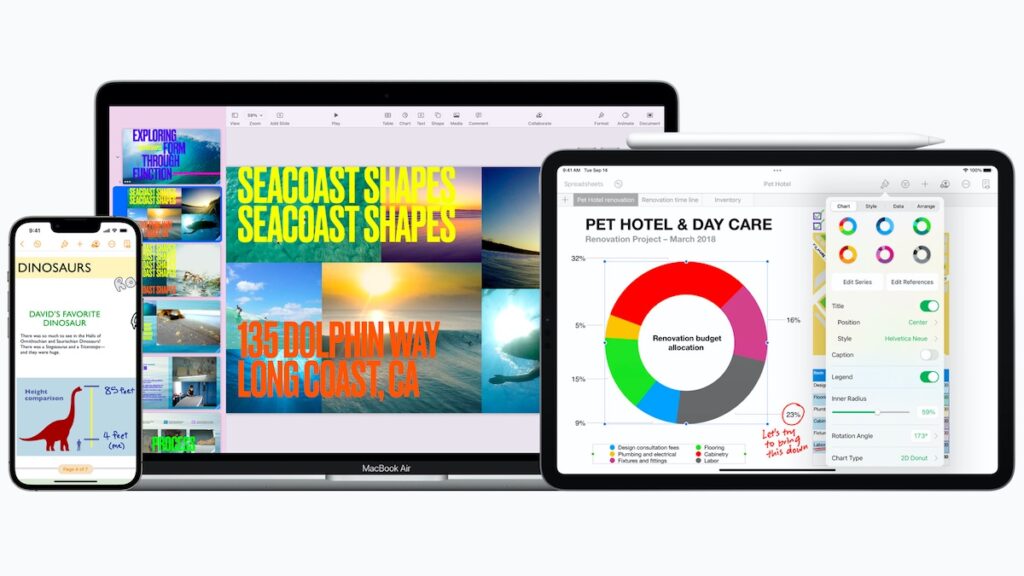 While Android 12 has less to do with this, Android apps on Windows make Android + Windows a good combination. Also, if you buy a Chromebook, the Google ecosystem just gets better. You can also use a variety of apps to build the right ecosystem around Android's open and accessible nature.
iOS 15 also offers an ecosystem experience that is somewhat delicate to maintain. There's a right way to use the Apple ecosystem and that involves leaving out some core apps. Unless all your devices are made by Apple, there's really no ecosystem unless you create one. However, once you do that, you'll realize that iOS makes for a good Google phone with better privacy features.
iOS is also a part of a more sophisticated ecosystem. The experience of quickly pairing your AirPods, automatic switching of AirPods between your Mac, iPhone, and iPad, and the handoff feature are all made to enhance this experience.
For instance, if you're browsing something on your iPhone, you'll see a browser icon on your Mac's dock. Click on it and the website you're looking at on your phone will open on your Mac. You can also open Mac's tabs on your iPhone using Safari. In a vacuum, iOS 15 is at par with Android 12, but Apple services integration across the OS just make it a better experience.
Winner: iOS 15
The Bells And Whistles
Aside from common competing metrics, both Android 12 and iOS 15 have some unique features. Android 12 offers new photographic features that are experienced better with the Pixel 6 devices. Google also trained its camera AI to become more inclusive for people of color. The company is also adding a Magic Eraser tool that can remove unwanted objects and photobombs on its own.
Apple also worked on its cameras and Photos app. It has added features like portrait FaceTime calls and Interactive memories that you can tweak to your liking. Combined with the iPhone 13, iOS 15 also gets Cinematic focus, which lets you toggle focus between two subjects in a polished way.
With iOS 15, you get the SharePlay feature on FaceTime, which enables group streaming of music and Apple TV content. Combined with spatial audio, it is a good feature for iPhone users to have immersive watch parties.
Android 12 vs iOS 15: Verdict
Google Android and Apple's iOS are two of the most popular mobile operating systems around the world. You can get a lot of variations of Android, depending on the OEMs, there's just one version and style of iOS throughout the iPhone lineup. Android's versatility also shows as we get folding, flipping, and dual-screen phones making full use of Android.
Apple promises 5 years of iOS updates, and they run pretty smooth, thanks to the hardware-software integration. With Android 12, we expected Google to follow a similar path in the future, but that would only be possible for the Pixel lineup.
In a nutshell, if you compare Android 12 on Pixel 6 with iOS 15 on iPhone 13, you'll find them almost at par. But switch to other manufacturers and Google's intended Android 12 (stock Android) is tweaked to multiple variations. This is a subjective matter but it is clear that these skins result in delayed updates.
Parameter
Winner
Personalization
Android 12
Fluidity
Tie
Updates
iOS 15
Openness and Inclusiveness
Android 12
Gaming
Android 12
Pre-loaded apps
iOS 15
Smart Assistant
Android 12
Privacy
iOS 15
Digital Wellbeing
Tie
Ecosystem
iOS 15
Total:
Android 12: 4
iOS 15: 4
Tie: 2
That said, the score table is the best way to judge both operating systems. Android 12 beats iOS in customizability, but iOS covers for the lack of options with longevity. Android is open and secure, but iOS is even more tightly fortified which is good for less tech-savvy people who may be more prone to scams in general.
While Android is superior for gamers, iOS offers a consistent experience across the board. Both operating systems are fluid, intuitive, and have a well-thought-out experience. So if you're confused between Android and iOS, I'd say it's a matter of personal preference and what you need out of an operating system.
Which one do you think is better? Let us know in the comments!