Nothing can be more fun than watching this Tesla Model 3 Paint Job done. The concept was brought up by a YouTube channel ZHC, and the same YouTube channel organized a Video.
The following YouTubers participated in the competition: Chloe from Chloe Rose Art, Rae from SuperRaeDizzle, Vexx, Sandra from Sandra Cires Art Harold from HaroldArtist and the host Zack from ZHC itself.
There is a link to the video below, and you can even enjoy it while watching.
Tesla Model 3 Paintjob Competition
Let's begin with the video. The rules were simple: the Tesla Model 3 was given to YouTubers as a canvas for painting, and the last person to stop customizing wins Tesla Model 3. They were allowed to use bathrooms in between. Food was provided to each one of them at regular intervals.
The competition started at around 10 AM, in the morning. It was a super-fun competition, and everyone was very excited throughout.
Who Quits Doing The Paint Job First?
The harsh sun created a distraction for everyone, but nobody quit. After four hours of continuous painting, there came a twist, and all the participants were asked to go inside a freezing pool.
However, Harold, being an asthmatic patient, had to quit. This was a bit unfair, but that's what life is all about. Sandra also quits along with Harold after four hours. Apart from this, enjoyment continues.
As soon as the night approached, they moved inside the garage. The rest of them had shown a tremendous competitive spirit. To make it more interesting, they had another pool session. It was more extreme than the previous one, and surprisingly nobody quits.
Who wins the Tesla Model 3 Paint Job Competition?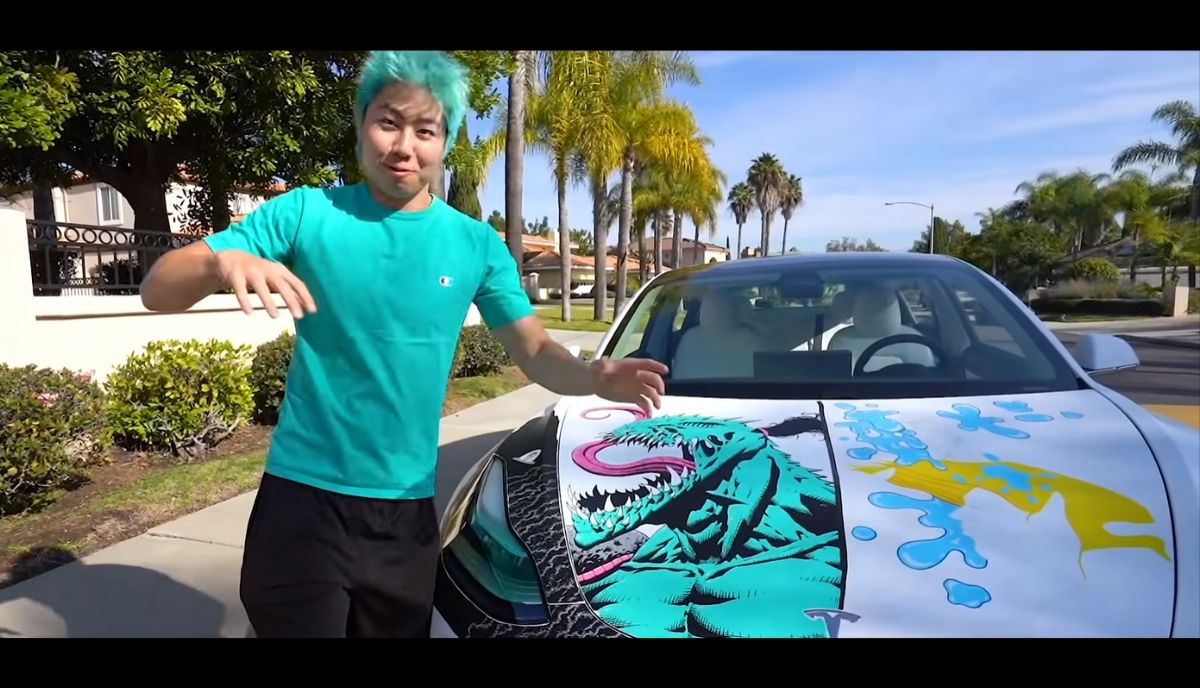 After a lot of effort from all the remaining participants, Rae decided to quit after 17 hours of painting Tesla Model 3. She started in the morning and stopped at 2:56 AM.
In the end, three participants were left, Chloe, Vexx, and Zack. After 22.5 hours of painting, they thought it would be better to agree on a joint decision. They started negotiating for a truce. And finally, they decided to split up the money the winner would be getting into three parts. After some arguments, Chloe agreed to take 29 percent, Zack decided on 32 percent, and Vexx received the highest of all the remaining 39 percent.
The best thing about this whole video was that Zack from ZHC, the competition's organizer, decided to distribute his share among all the participants who left earlier.
This video is not about a fast drag race or any Tesla Model Tug of War video; instead, it is a cheerful video. Some YouTubers were trying their hands on a Paint Job for the Tesla Model 3. It was not a fierce competition, but still, it had its moments.