As with most online games, Call Of Duty's multiplayer mode also has a hacker problem. To get an unfair advantage, it is infested with cheaters who use hacking tools, such as aimbots and wallhacks. This unethical practice spoils the fun for others and negatively affects the reputation of a game.
In a move to counter this problem, the publisher Activision will soon launch an anti-cheat system called "RICOCHET." It will arrive for COD Vanguard at launch on November 5, whereas COD Warzone will get it in the Pacific update later this year.
The news comes after COD's official Twitter account shared a thinly veiled threat to cheaters while emphasizing the developer's commitment to enforcing fair play. Intriguingly, the message turned into an ultimatum near the end, which we now understand refers to RICOCHET's arrival.
Activision's RICOCHET Will Use New Kernel-level Protection To Eject COD Hackers
In its official post, Activision revealed that RICOCHET is a comprehensive anti-cheat measure that will trace out suspicious behavior, kick out identified cheaters, and improve player account security, among other things.
Importantly, it's not just the server-side technology that comes into play this time. As a matter of fact, RICOCHET will rely on new kernel-level drivers as well. The new security layer will initially be available in COD Warzone, and later, it will arrive in Vanguard on an undisclosed date.
Also, it's worth noting that once the update rolls out, all COD players will need to run this anti-cheat system to access multiplayer. Additionally, this security enhancement is exclusive to PCs as most hacking incidents take place on that platform. Obviously, console players who match with PC players via crossplay would also notice a drop in hackers.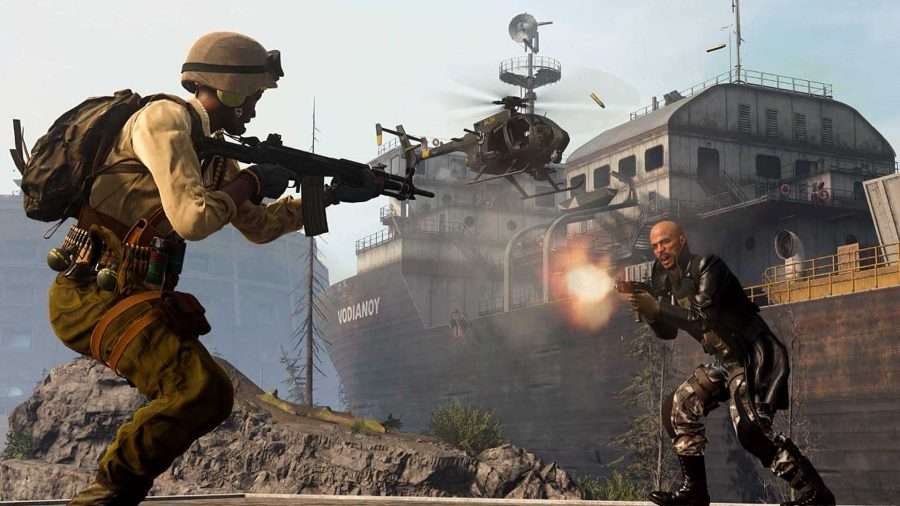 The kernel-level driver is an integral part of Activision's anti-cheat software. It monitors every external application that interacts with your COD game when it is running. Once it detects any unauthorized tools, it reports the same and successfully bans the cheaters.
To achieve this, the anti-cheat driver requires high-level permissions on your computer that normally games don't have. This allows them to use your system resources freely and detect any advanced hacking tools. Similar kernel-level access is also used in other popular games, such as Valorant.
Activision's answer to the growing number of hackers in COD Warzone is definitely reassuring. Moreover, RICOCHET carries the onus of backing up the big promise that came with its announcement. But, given that hackers almost always find a way, it would be challenging for the devs to keep pace with these miscreants. Also check out our list of websites where you can play free online games without downloading them first.