Recently, Call of Duty Mobile released the Season 9 test server update with a bunch of new content. However, the major highlight of the update is the Gunsmith Attachments and weapons setup for the Multiplayer mode.
The Gunsmith attachments setup in Call of Duty Mobile is definitely going to be a game-changer in mobile gaming. The new setup will grant players a plethora of weapon customization options, replacing the current 'four attachment build' in Call of Duty Mobile.
First of all, in Call of Duty Mobile Season 9, players will get 10 loadout slots instead of five, which COD Mobile players have been asking since the very start.
If that's not exciting enough for you, then you should know that the weapon customization is also getting much better in Season 9. For instance, in Gunsmith, players will be able to setup muzzle, barrel, stock, optic, laser sight, grip, magazine, and rear grip in weapons.

Also, in Call of Duty Mobile Gunsmith setup, there will be different types of red dots, holographic sights, laser sights, and much more.
What's more, is that each weapon attachment has its own pros and cons. Players will have to study the attachments before equipping them with their weapons.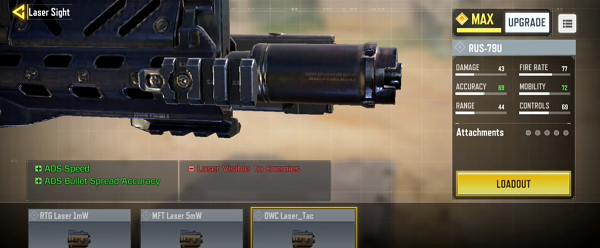 Despite the look of the weapons, the right attachments will also determine each player's performance in the Multiplayer mode. So, it's safe to say that the Season 9 update will completely change the weapons' mechanism in Call of Duty Mobile.