Over the last year or so, regional releases have taken over the world of OTT platforms. We have seen numerous excellent titles released in different languages. Next in line is the much-anticipated Telugu web series '3 Roses.'
The show will revolve around the lives of three female lead characters and their common issue being marriage. Let's talk more about the plot later. Let's first shed some light on the release date of the series. The 2021 Telugu show is released today, i.e., November 12, 2021. This followed the usual release time for the regional time, which is 12:00 AM Indian Standard Time (IST).
Wondering where to watch the series online? In that case, you have arrived at the right place, as we will discuss in the next section of our streaming guide.
Where To Watch '3 Roses' Online?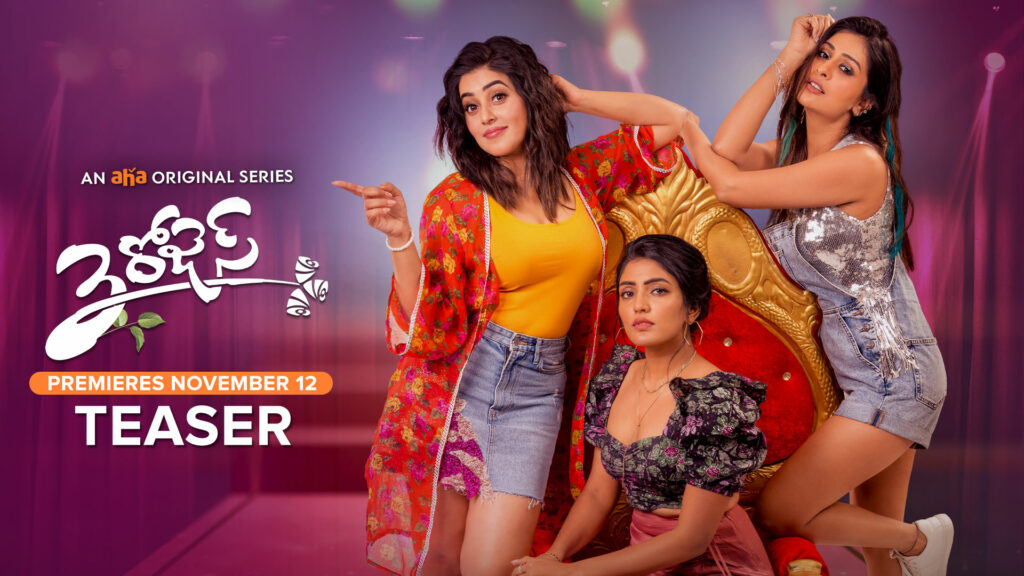 Considering the rise of regional OTT platforms, the unique web series has opted not to debut on any big names. Instead, it was released on Aha, a Telugu streaming platform. Season 1 of the new show has four episodes, and all of them are available on Aha to stream.
You can stream the first episode of the series for free, but you are required to purchase a paid subscription to the platform to see any more episodes.
On that note, if you are searching for the best websites to watch movies/shows in 2021 for free, then feel free to give our detailed streaming guide a read.
'3 Roses' Plot: What Is It About?
As we briefly mentioned earlier, the Story focuses on three best friends. All they want to do is stay independent, but their families have other ideas. The families want them to get married as soon as possible. In the four episodes, fans will see how the girls will get themselves out of this huge problem. Additionally, it will be full of comedic scenes.
The show's official synopsis says, "Story of 3 best friends – Ritu, Jhanvi, and Indu who reunite when their families call them back to Hyderabad to get the girls married & settled. During this process, they happen to witness a series of events that change their life."
What are your expectations from the series? Let us know your views in the comments sections below.