Call of Duty Mobile Season 11, or the first-anniversary update, will release on October 14. However, ahead of Season 14's launch, COD Mobile launched a major update for Android and iOS.
The update size is approximately 2GB, and it comes with a bunch of new content, which is quite amazing. But, sadly, features like 'Night mode' and the new 'Alcatraz' Battle Royale Map will only be available with Season 14's launch.
The new Call of Duty Mobile update introduces a new game mode in Multiplayer, which is Cranked. In the game mode, players have to get a new kill within the limited time, or they'll explode. So, Cranked is all about fighting against the clock. Other than that, the massive update also brings the new 'King' map in Multiplayer, which will also go live on October 14th.
After the update, you'll also see a new home screen background, which flaunts a bunker in the Battle Royale map near 'Farm.' Talking about battle Royale, the new update also introduces a new small island in the 'Isolated' map.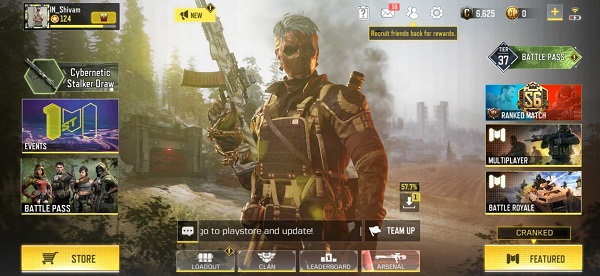 Besides all this, Call of Duty Mobile confirmed the much-awaited 'Alcatraz' map through a short first-anniversary teaser. In the teaser, you can see that it is night time in Alcatraz, so it's safe to assume that the 'Night Mode' might be exclusive to the small prison map.
Moreover, for the Halloween 2020 celebration, the night themed Standoff map will come back with the Season 11 launch. The fan-favorite character, Simon 'Ghost' Riley, will also be available as an operator in Call of Duty Mobile Season 11, which has the fans excited.