Cloud gaming has been a trend lately, with Microsoft announcing the Xbox Cloud gaming beta, GeForce Now going strong, and Google announcing Stadia's demise. In this competitive market, witnessing new competitors emerge is one of the most exciting things. One of the competitors is Boosteroid.
Boosteroid is a Ukraine-based firm that caught my interest right after when I was searching for alternatives to Stadia. The platform can be accessed via the Web, Windows, macOS, and even Linux, and the last option is what I was looking forward to the most since I have a Steam Deck. Spoiler: It didn't go as smoothly as we expected, but it still has a lot of potential, nonetheless. Here is an overview of the performance and features of Boosteroid.
Boosteroid Review: Still a long way to go
Here's an overview of how you can sign up and start playing games on Windows, Linux, macOS, or any device with a built-in browser.
Signing up on Boosteroid
For the most part, the sign-up process was smooth and painless on all platforms except Linux. I signed up via my Google account, and trying to do the same on Linux didn't work. Hence, I had to reset my password and log in via email and password.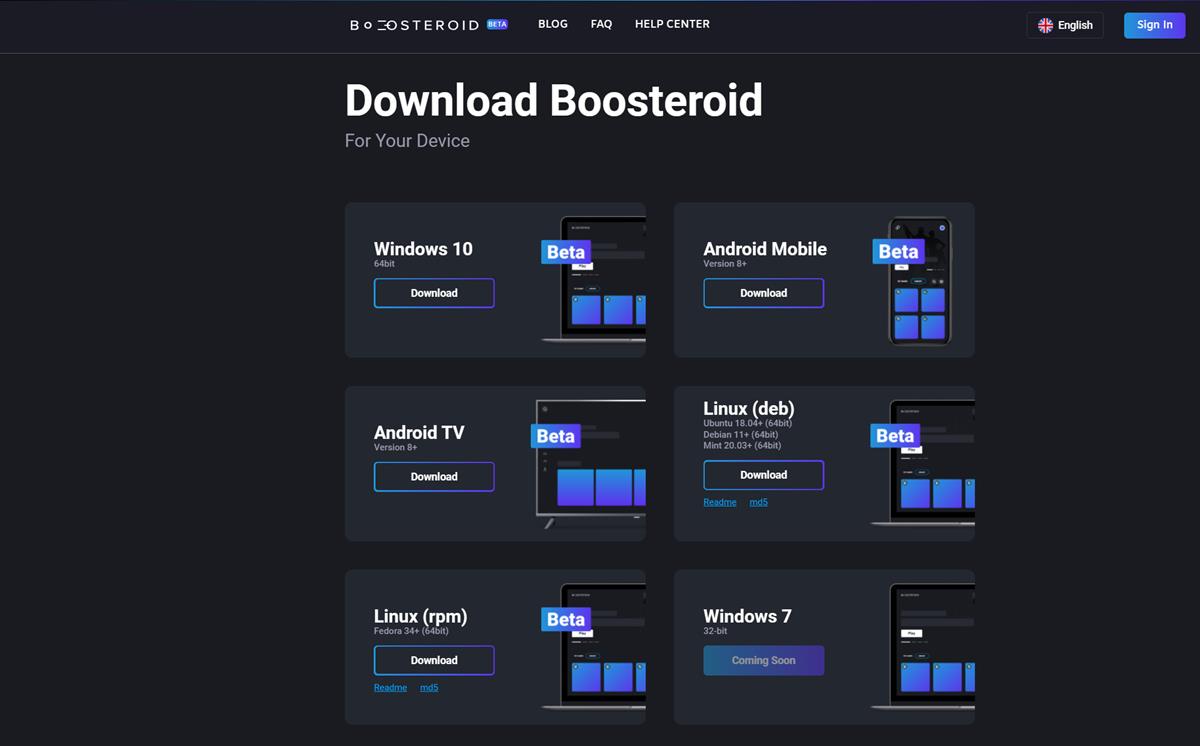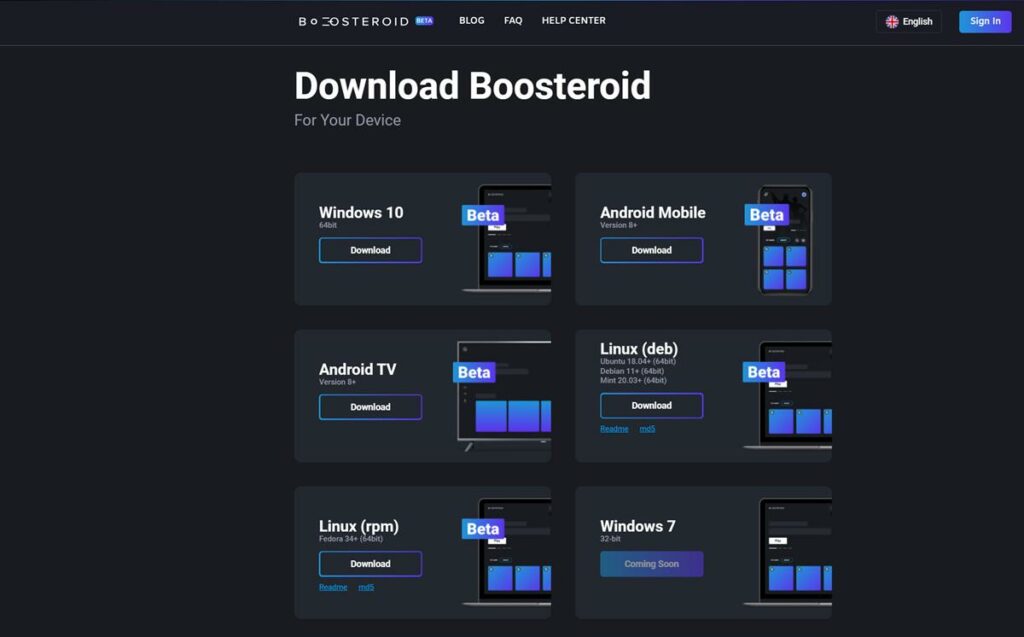 Since I was trying to play on the Steam Deck, I had to use the touch screen as the client doesn't yet support controller input. Also, while the .rpm and .deb packages are available, we wish there was a Flatpak package for Arch, so we wouldn't have to use the Boosteroid AUR package. That said, there are three more than just one way to get it working on Linux and Steam Deck — Using the browser, Proton on Steam, and Bottles.
Once signed in, the folks at Boosteroid activated a 50-hour trial on my account. Here are the games I played on the platform Steam Deck (Linux) and Windows.
Genshin Impact (Independent)
Destiny 2 (Steam)
Saints Row 4 Re-elected (Epic Games)
Control (Epic)
Boosteroid performance
Now, in the subcontinent, where there are no cloud gaming options, I couldn't judge the performance of Boosteroid compared to other prominent names in the market. Boosteroid supports streaming games up to 1080P 60fps, and although most platforms recommend having at least a 25MB/s connection to stream games, the platform has no issues running games on a 12MB/s connection. Yes, there were a few hiccups, but the overall experience was pretty good.
The first game I ran was Genshin Impact since it's one of the games in my library that doesn't run on Steam Deck. The game was quick to load and ran very well, with occasional stuttering. The same goes for Destiny 2, Saints Row 4, and Control, although we did face artifacting in Destiny 2; however, the stream quality would drop at times, and the ping wasn't that great (dangling between 120 and 160), but that's understandable since Boosteroid doesn't have an Indian/Asia presence. The nearest server it connected us to was France, but we would've faced fewer issues if there were a server in Singapore.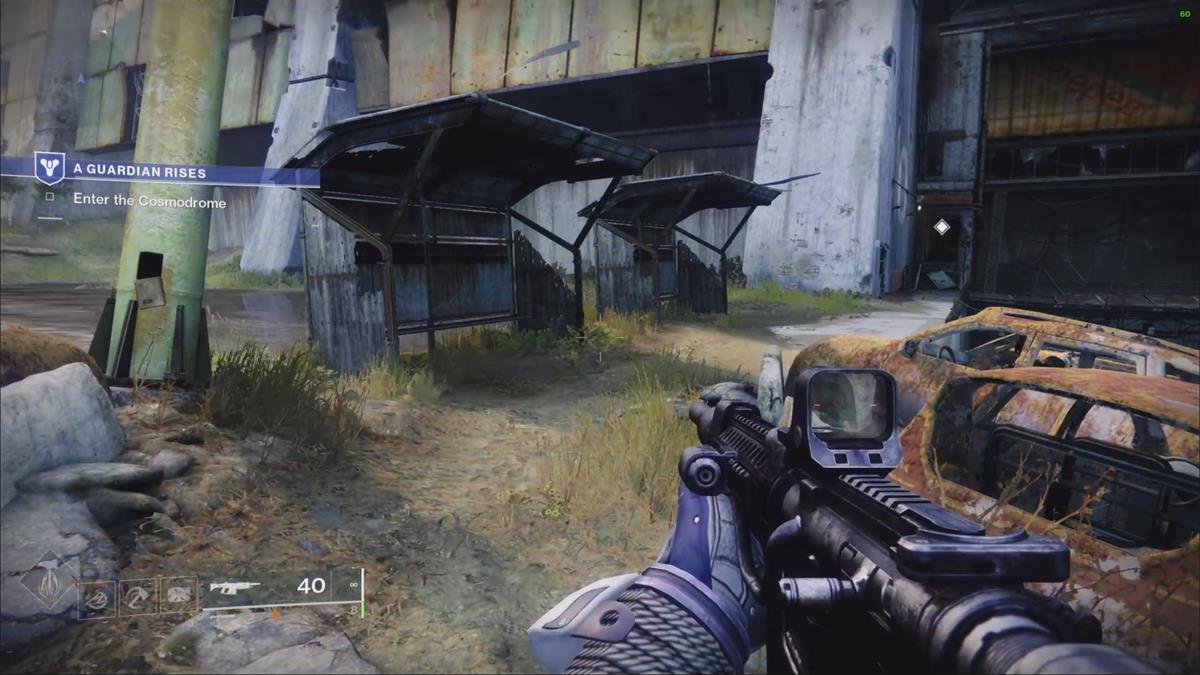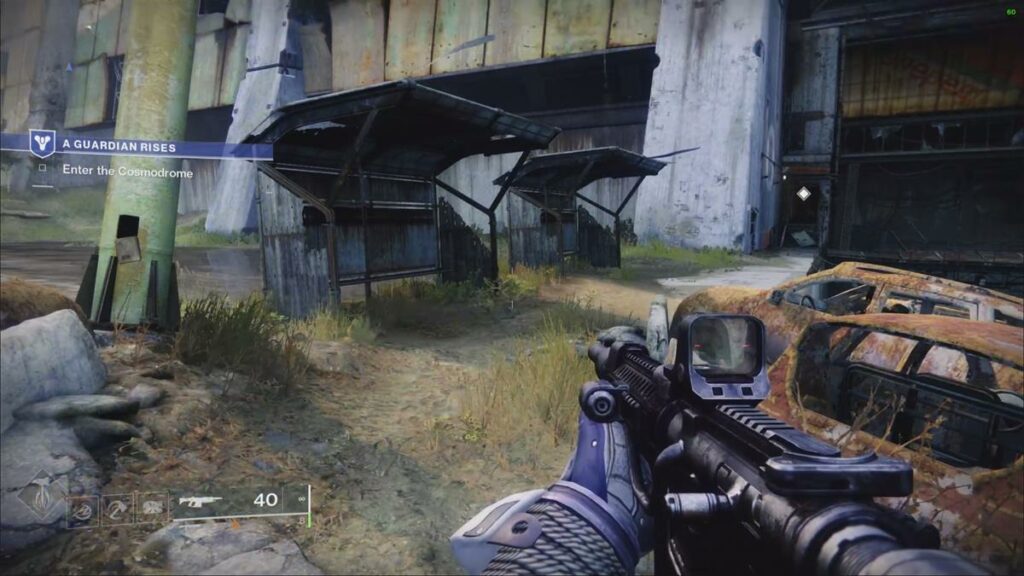 I suppose the games work wonderfully where the servers are available. Even with the ping and lackluster internet, we were able to squeeze out a smooth and decent experience overall. When asked about expanding to Asian markets, the Boosteroid team said, "We don't have plans to expand to India this year, but the plans may change fast and unexpectedly :)."
The best part is the Steam Deck picked up the right controls almost every time, so we didn't need to tweak much to enjoy the game. However, once another update hit, we weren't able to update it right away since the Boosteroid package maintainer hadn't updated the AUR package yet. Hence, it's important to have a Flatpak package.
Apart from the gaming experience, there are a few issues with the website UI. For example, the feature to measure your network speed and latency didn't work, whereas it worked perfectly on the native Linux and Windows apps. As mentioned earlier, the Sign-in via Google option appears broken on Linux, specifically on Arch, but it could be due to the AUR package or Arch itself.
Boosteroid library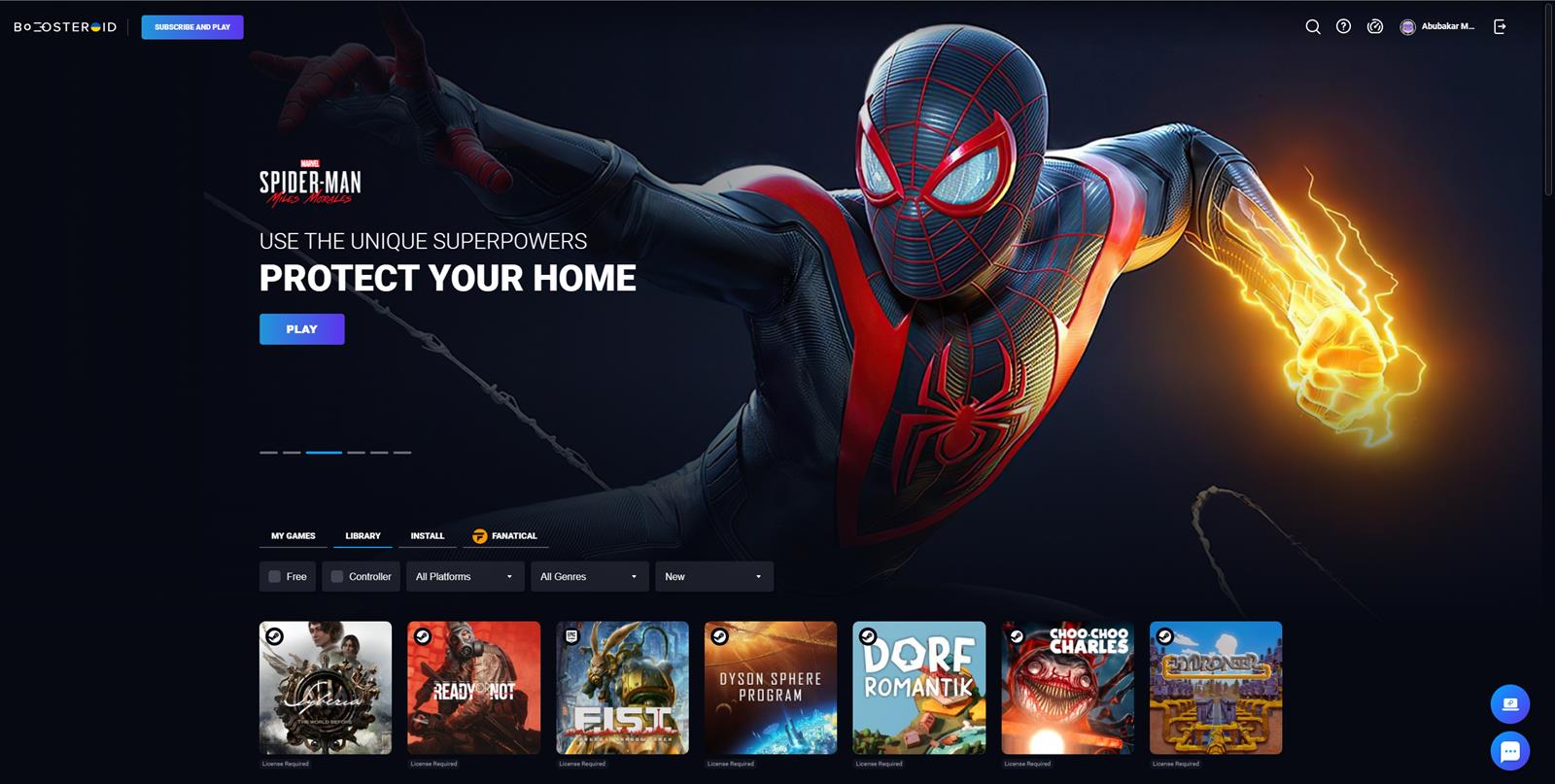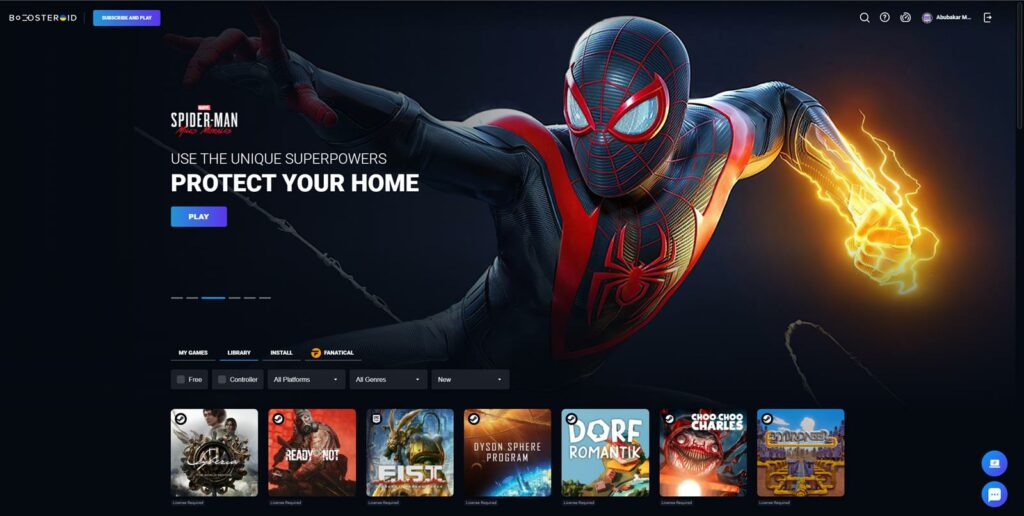 The Boosteroid games library is pretty comprehensive. While it's not as comprehensive as GeForce NOW's (1500+ games), the chances of your favorite, fairly popular AAA title being available on the platform are very high. Most recent AAA titles, such as Elden Ring, The Callisto Protocol, Call of Duty Modern Warfare 2, Gotham Knights, etc., are all available on Boosteroid.
And since Boosteroid is an emerging platform, you can request a game on their official Reddit community, and they might add it. One of the most recent requested games is the upcoming Hogwarts Legacy, and the team replied they'll add it soon.
Apart from the games in the library, Boosteroid also has an install section where you can find games that aren't available in the Boosteroid library but are compatible with Boosteroid's remote gaming desktop. It's pretty cool.
Also, note that, like GeForce NOW, you cannot play all games for free. You'll need to own the games you want to play, but the games that are already free can be played by signing up for the respective platform.
Things that need attention: a to-do list
While some of the cons are mentioned above, there are a few things I'd like to mention. First, while the network test is a great feature to have, a real-time network monitoring toolbar or overlay is an essential feature that's missing. Upon searching the settings for the option, I discovered the "Display connection status during game" function. They may be working on adding it. I didn't find the same on the web version.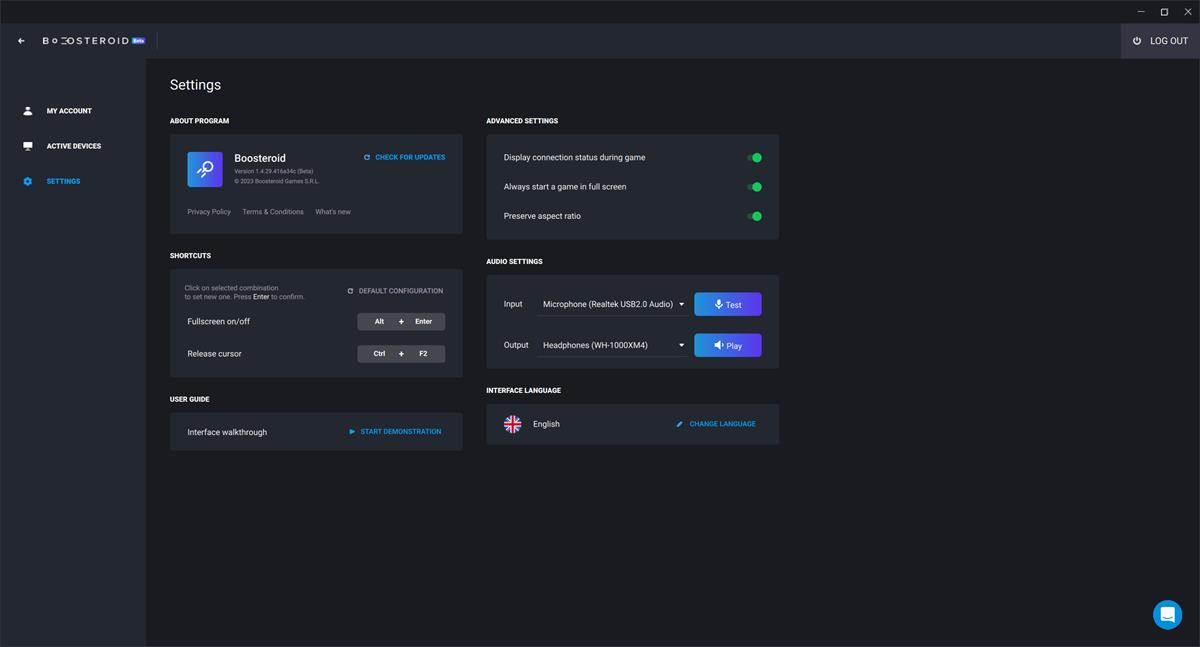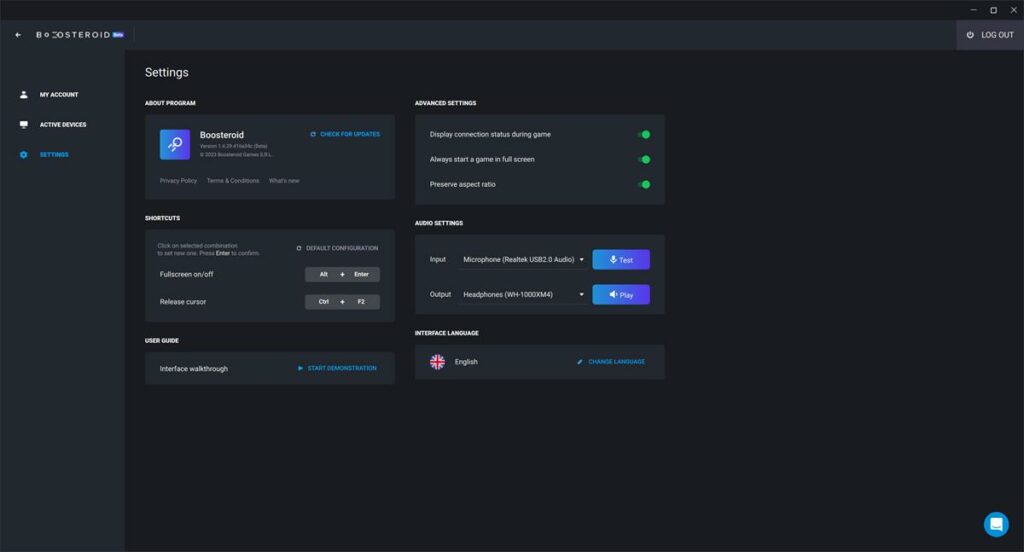 While the competitors can stream up to 4K 120fps, Boosteroid can only stream at 1080P 60fps right now (and is relatively cheaper). The support for 4K will probably be added later down the line once the service becomes available to the masses.
Something that isn't available on both Boosteroid and GeForce NOW, but is on Indian platforms like Jio Games is the ability to set a resolution of your choice. Auto-switching quality based on internet speed works great, but extra granularity doesn't hurt. If I'm at a place where the internet speeds are pretty okay for 1080P streaming but not quite fast to run consistently, I can switch to 720p60 for a smooth streaming experience throughout, rather than the platform auto-switching back and forth.
Lastly, the UI needs some revamping. For example, instead of displaying two different entries for the same game for two different platforms, why not make it one entry and give users an option to select the platform they want to play on, on the game's landing page? Also, instead of having individual filters, it'd be better if there was one filter to select between paid and free games, platforms, categories, and popularity.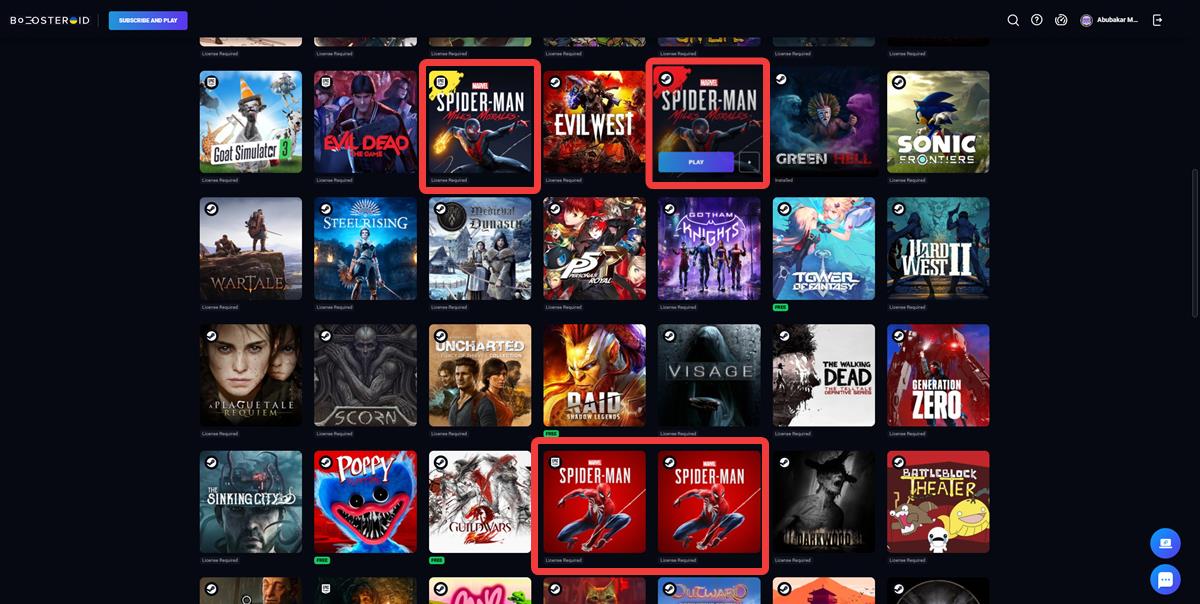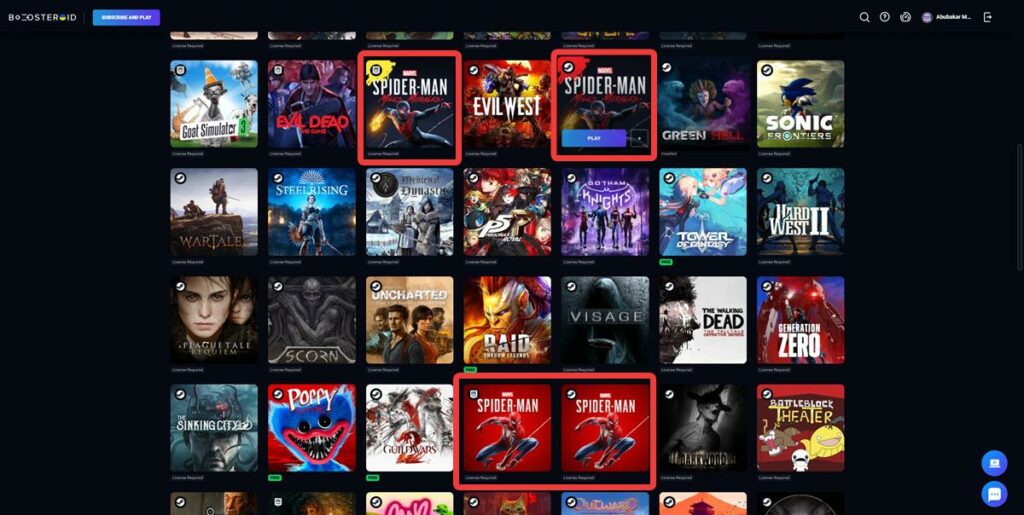 To reiterate:
Add Flatpak support.
Add an overlay to display latency.
Add the ability to switch between resolutions.
Improve the UX.
Add filters and club multiple entries of the same game.
Add more games.
Add support for streaming in 4K/1080P at 120fps.
Maybe add more subscription tiers where you give people free games each month, and keep rotating them in the catalog.
Boosteroid: Far from best, but still promising
Stadia's demise has left a hole in the cloud gaming industry, and based on our usage of Boosteroid, we're hopeful it could fill that. The UI/UX of the web and native clients have a long way to go, and so is the streaming features. But let's not forget the project's still in Beta and the team's far from done. Overall, Boosteroid's off to a decent start in the cloud gaming space. We'll be revisiting the platform once it's out of beta or when it is about to transition to stable. Until then, stay tuned.