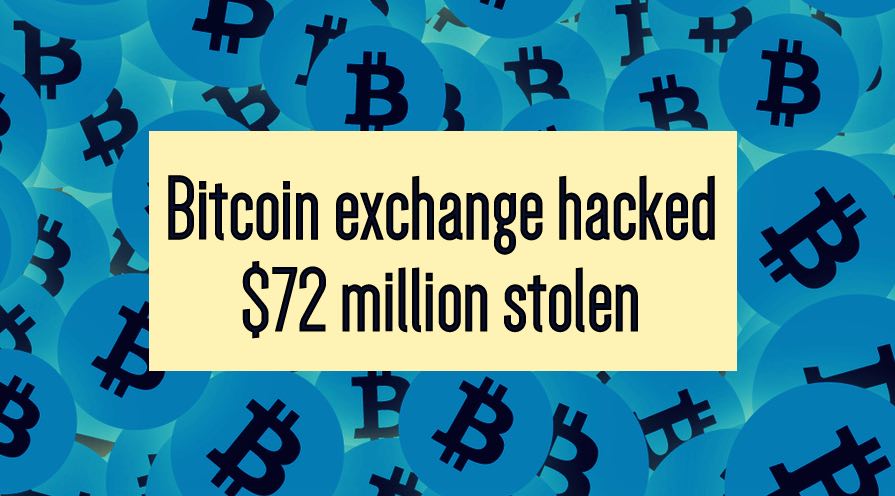 Short Bytes: Bitfinex, one of the world's largest Bitcoin exchanges, has confirmed that it was recently hacked. In this incident, hackers were able to steal 119,756 Bitcoins, i.e. up to $72 million in cash. Currently, Bitfinex is in the lockdown/investigation mode and plans to give the future updates on its status page.
I
t looks like the troubles of online cryptocurrency Bitcoin aren't going to disappear anytime soon. The price of the already falling currency dropped sharply in the wake of the news that Bitfinex has been hacked.
For those who don't know, Bitfinex, based in Hong Kong, is one of the world's largest digital currency exchanges. The exchange halted its trading after a security breach was discovered. This was followed by stopping all the Bitcoin transactions and taking the website offline.
Later, the company confirmed a hack and said that an investigation with the help of law enforcement is going on. Bitfinex community director posted on Reddit, confirming that the total stolen amount was 119,756 Bitcoins, i.e. up to $72 million in cash.
Here's what Bitfinex had to say in its official statement:
While we conduct this initial investigation and secure our environment, bitfinex.com will be taken down and the maintenance page will be left up.
Bitcoin sinked 20% after the $72 million theft
After the news of Bitfinex exchange hack broke, the price of Bitcoin dropped almost 20% in one day, from $602.78 to $541. This sharp fall is unsurprising as any high profile hack isn't a good news for the traders and market makers.
A big question that remains is — "Will Bitfinex make its customers whole?." Bitfinex is a large Bitcoin exchange and this incident is bound to have a negative impact on the users.
At the moment, here's what the company has to say about it:
We will look at various options to address customer losses later in the investigation. While we are halting all operations at this time, we can confirm that the breach was limited to Bitcoin wallets; the other digital tokens traded on Bitfinex are unaffected.
The company plans to let the community know about the latest developments on its status page.
Did you use Bitcoin? Don't forget to drop your views in the comments section below.
Also Read: Rule 41: FBI Can Catch Bitcoiners With A Single Warrant