After teasing for quite some time, PUBG Mobile has finally introduced the much awaited Vikendi Snow Map in the Season 4 Royale Pass.
The latest version 0.10.0 is available for download on both Android and iOS. The download size is 2.1GB on iOS and 1.6GB on Android.
But hold your horses, because you can't play in the Snow Map right away. Players will have to wait until the morning of 21st December to enjoy the icy winds of Vikendi.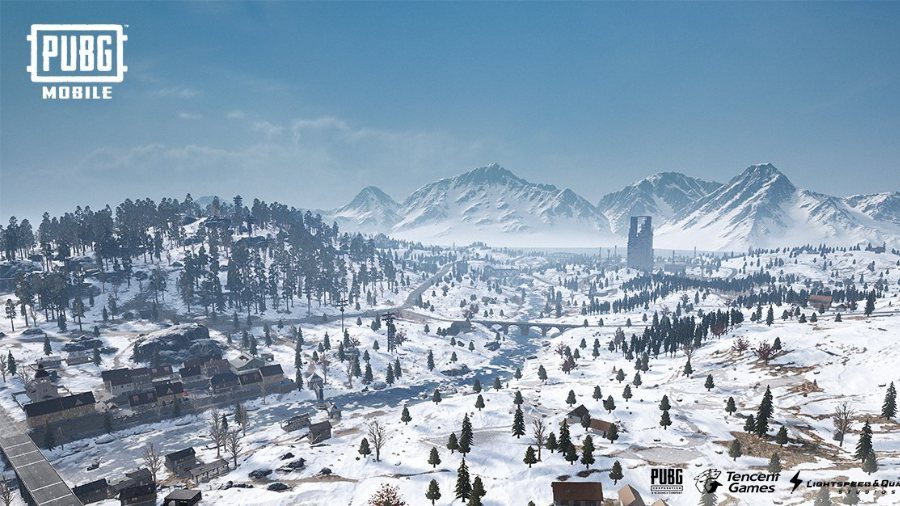 Tencent says that the map will be available for matchmaking only after 24 hours of the rollout of the map. While no explanation has been given behind this decision, players have no choice but to wait before they can experience the new snowy world.
Cruise around in #Vikendi. Available on December 20th 00:00 UTC for download, and on 21st 00:00 UTC for matchmaking! https://t.co/0T7kURtAzz pic.twitter.com/VfNXI8Yfra

— PUBG MOBILE (@PUBGMOBILE) December 18, 2018
The new Vikendi Snow Map is a 6×6 scale map that comes with additional weapons. The game screen has a Christmas makeover, and there are changes in the gameplay as well. Let's take a look at the new features that the Vikendi Map brings for us:
New Features of PUBG Mobile Vikendi Snow Map
The Vikendi Map has a new G36C Assault Rifle in the weapons.
Apart from the existing vehicles, users will get a chance to ride the Snowmobile which navigates easily on the icy ground
Before landing on the ground, players can cut the Parachute. During the freefall, they can also glide or dive before touching the ground.
New Firearms Finish upgrade system, death crate appearances and unique kill broadcasts
Before boarding the plane players can throw snowballs in the waiting lobby
Vehicle track and footprints introduced in PUBG Vikendi Snow Map. Although the footprints disappear after a while
After death, players can now report suspicious activity
Discounts on firearms and weapons
Play zone dependent Red zone, which means that if the play zone is smaller so will be the red zone