Leaked footage of Avengers Endgame is making rounds all over the internet. Twitter and Reddit users went into 'Red-alert' mode as soon as news of the huge Avengers Endgame leak surfaced. Fans of the popular Marvel superhero franchise took it upon themselves to make sure nobody's movie experience gets spoiled by telling people to stay off the internet.
Avengers Endgame Footage Leak Details (Spoiler-free)
The leaked footage is around 5-minutes long and contains huge spoilers. Social media websites like Twitter, YouTube, Facebook, and Reddit are full of leaked footage. People are also disguising the leaked Avengers Endgame video with a different title to trick people into seeing it.
As expected, Twitter exploded with angry (and interesting) reactions from Marvel fans who are urging everyone on social media to stay spoiler free. Here are a couple of my favorite ones:
*sees Avengers: Endgame leaked footage pic.twitter.com/UVzq97qioy

— MangBubz (@kentbuba) April 16, 2019
Warning, so there was a screening of endgame, and people are going out of their way to fuck up our experience of the movie. I have already blocked over a dozen people. go light on socials till you watch it #AvengersEndgame @Russo_Brothers

— BossLogic (@Bosslogic) April 16, 2019
Well, it's official. The ending to #AvengersEndgame is floating around Twitter. I guess it's time to go dark. pic.twitter.com/9kEcshgZ01

— James (@Jams7X) April 16, 2019
https://twitter.com/marvelunsolved/status/1117991762188853248
SAY
NO
TO
SPOILERS! #AvengersEndgame pic.twitter.com/mo6ialca8w

— Marvel ⎊ RDJ (@MarvelousRDJ) April 16, 2019
Protect yourself from the Avengers Leak
If you're a Marvel fan, like me, you want to protect yourself from these heavy major spoilers. You can download dedicated Chrome extensions to filter out any potential spoilers about the film.
Additionally, you can block certain keywords on Twitter to add another layer of Spoiler protection through the following steps:
Log in to Twitter
Go to Settings & Privacy
Select muted words
Click 'Add' and optimize accordingly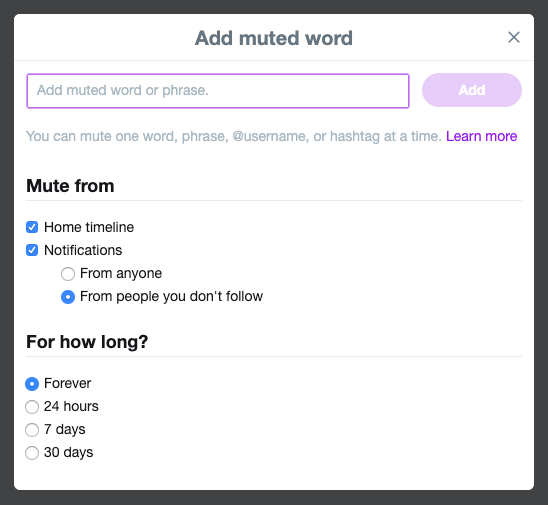 Marvel's Avengers Endgame is the 4th film in the franchise. The film is due for release on 26th April 2019 and is expected to break the record for the biggest opening of any Superhero film.