Nowadays, we have so many devices that jumping from one to another seems like a hell of a task. On average, a person might have at their disposal a computer, a smartphone, and a tablet. But what if you have multiple computers or you're switching to a new one. You might have asked the internet, "How to transfer files from PC to PC?" Or not just files, you want to transfer settings as well. Simply copying stuff to a hard drive won't help you do that. That's where some best PC Migration software step in to rescue people in need.
Speaking of Windows, earlier, there was a very good migration tool called Windows Easy Transfer, made by Microsoft, that ran on Windows 7. But eventually, the tool got lost, and now we can only rely on third-party PC migration software. But let me tell you they're also very robust in terms of features. The story is a little easier for macOS as an Apple-made tool exists to help users out.
So, I have curated some of the best PC migration software for Windows 10/11 in 2021. You can try and use them to transfer files from your old PC to a new one. Be it a Windows or macOS computer.
Best PC Data Migration Software In 2021
With time, the number of applications that provide easy data migration is increasing. There exist a lot of data transfer software, and here are some of them.
1. Laplink PCMover Professional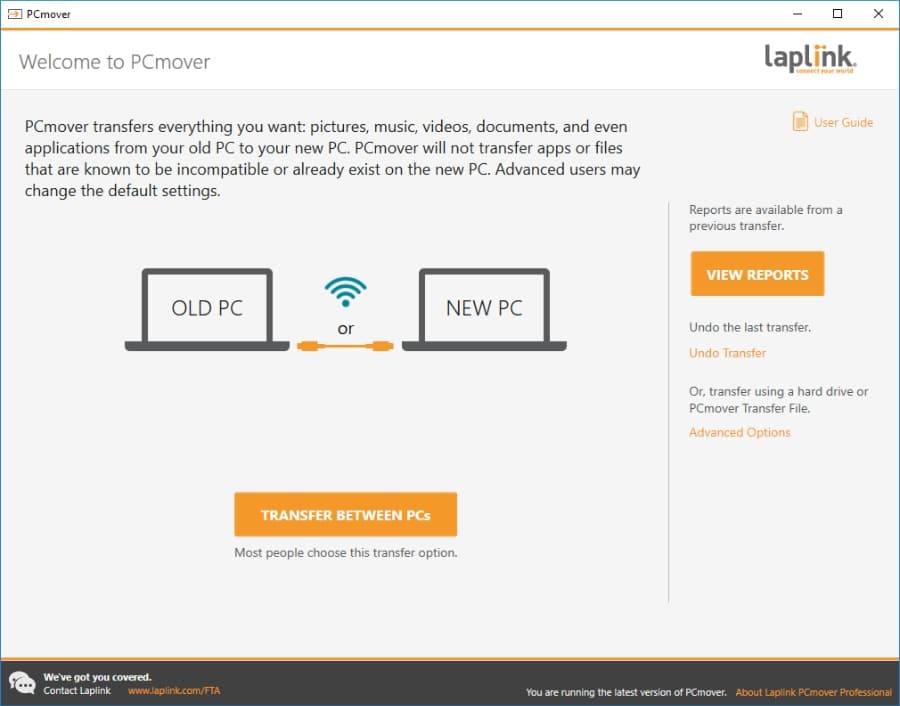 One popular name when it comes to the best PC Migration software is Laplink which has existed in the industry for almost three decades now.
You can judge its competence by the fact that Microsoft has partnered with Laplink and suggests its PCMover Express software as a recommended data mover tool for Windows 10/11.
Pros:
Offers a streamlined, nice and tight user interface
Helps you move files, programs, and system settings from one PC to another
Supports USB 3.0 for faster data transfer during PC migration
Provides options to select folders, programs, and even user profiles during PC migration
Moves old Windows System Image to a new PC
Provides an Undo option to revert the migration process
Cons:
No free version available for this PC migration tool
Doesn't offer a free trial period
Price: $59.95 (Pro)
2. EaseUS Todo PCTrans Pro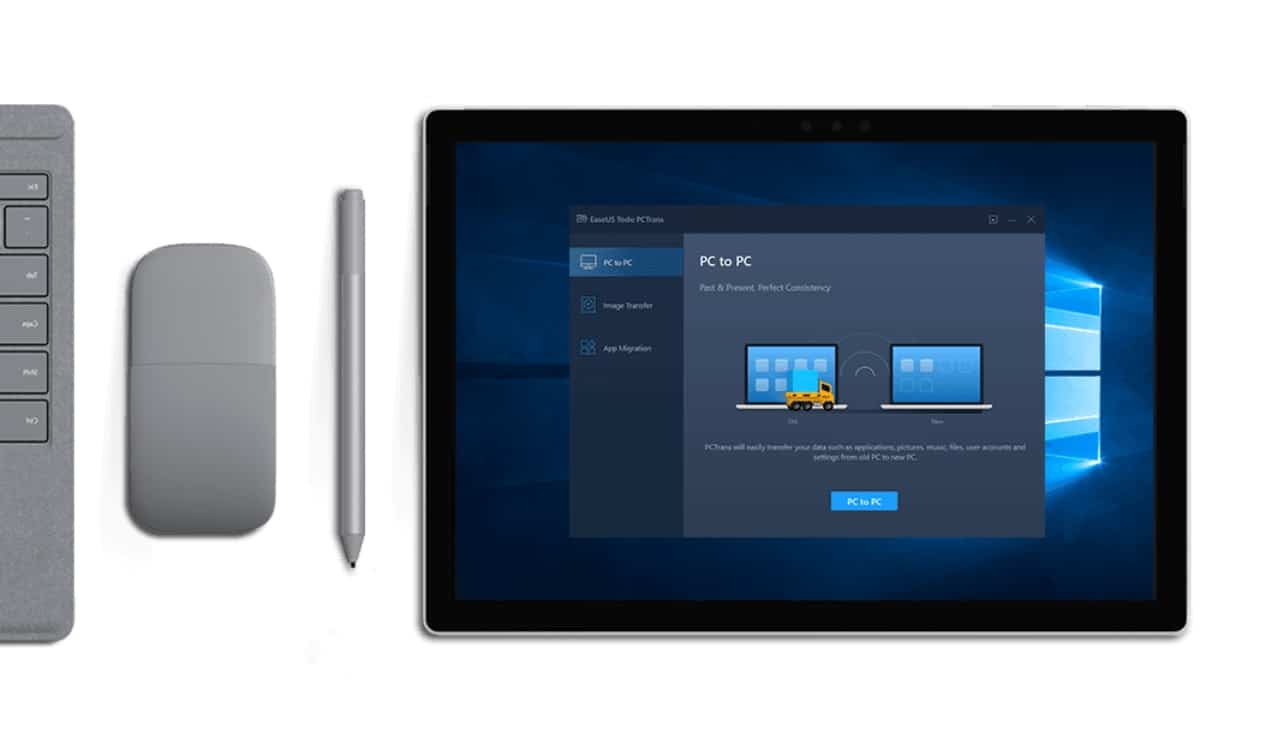 You might have heard about EaseUS for their data recovery software. But the company also makes a PC migration tool that lets you move files from one PC to another. Contrary to Laplink PCMOver Pro, the EaseUS migration tool comes in both free and paid options.
So, if you are going for the free version, of course, there will be some cost-cutting in various departments. Anyway, let's take a look at the pros and cons of the EaseUS Todo PCTrans Professional.
Pros:
Simple yet good-looking user interface
The software provides PC to PC migration, App Migration, and Image Migration options that are clearly visible
Users can select individual apps for the migration process
It comes with built-in system cleanup tool
It can help users delete large files on their machines
EaseUS provides 24*7 support for its PC migration software
Cons:
The free version cuts down way too many features
The migration procedure might be hard for some users
Not available for macOS
Price: $49.95 (Pro), Free
3. Migration Assistant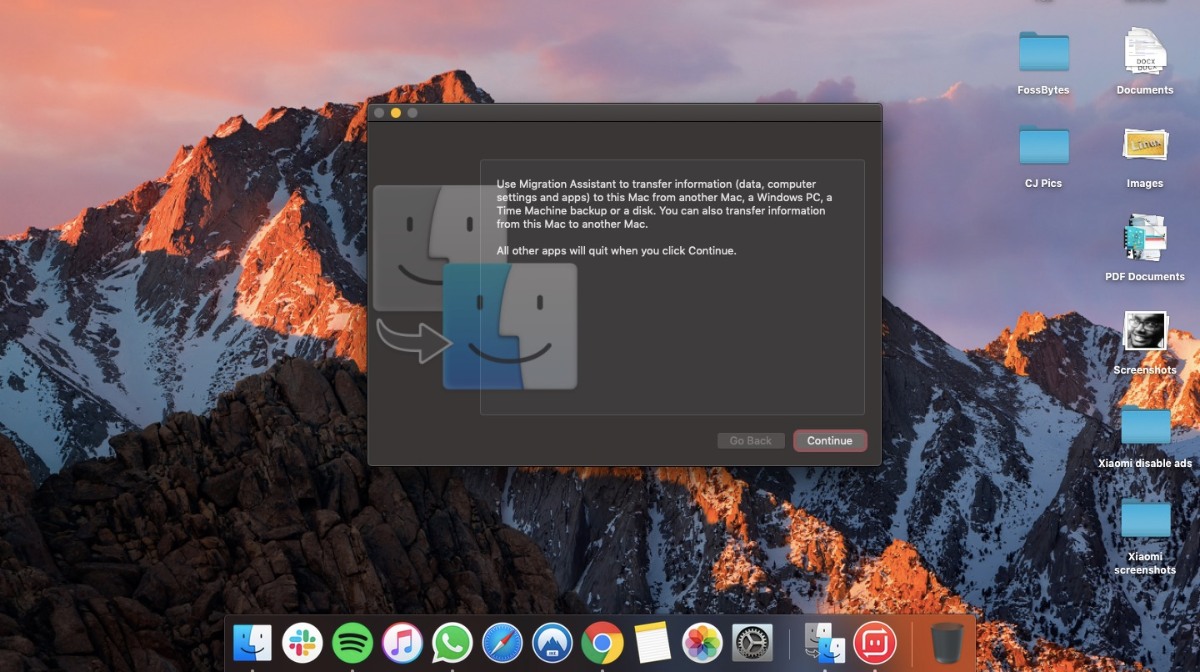 Now, it's the turn for macOS users. The best free PC migration software they can find is right on their computer. Apple ships a free utility called Migration Assistant that lets users transfer data and apps between two Mac computers.
Not just that, the migration tool can also transfer files from Windows PC to a Mac computer. Migration Assistant can copy user data, system settings, and apps, among other stuff.
Pros:
Decent and easy-to-use interface
Can transfer apps, app data, computer settings, calendar, mail, etc. to another machine
It provides seamless data transfer between machines
Can restore data from a full drive backup
Can migrate data from Windows to macOS computers
This data migration software is completely free to use
Cons:
It can't be used to transfer data from Mac to Windows
Lacks in features as compared to other PC migration tools
Price: Free
4. OneDrive – Best PC Data Migration Software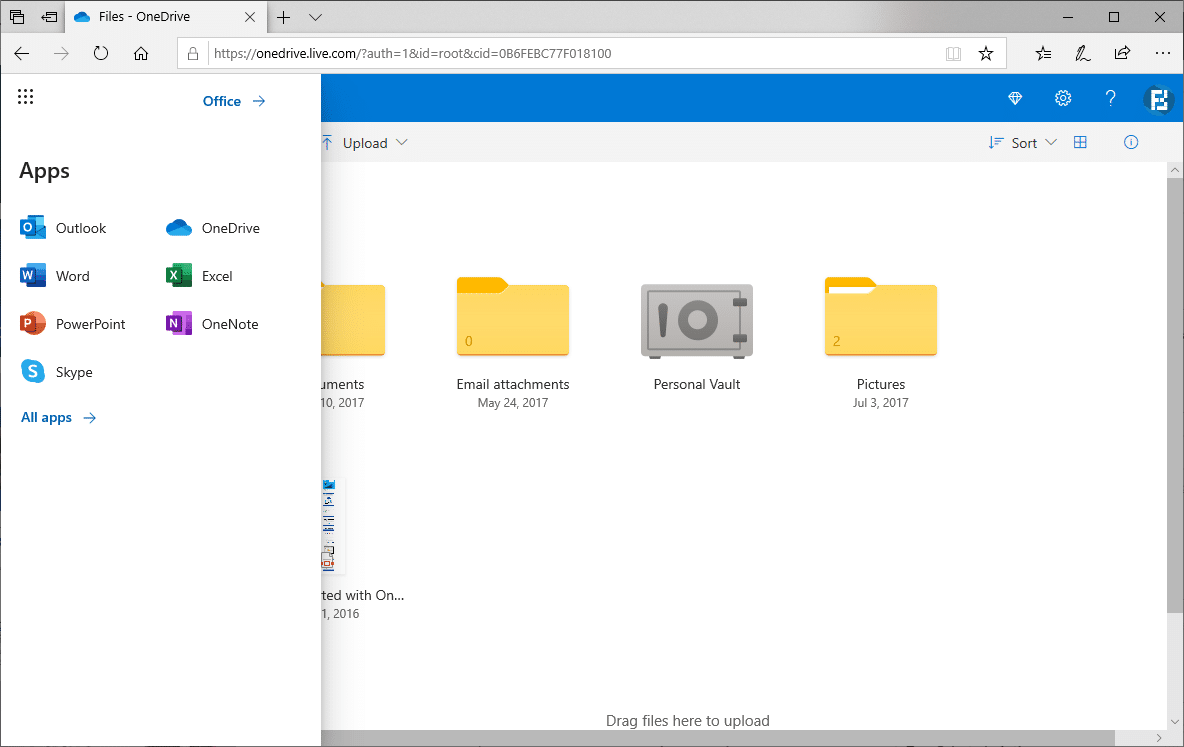 One to switch to a new PC is to use one of the PC migration tools as mentioned above. But what if you don't want to go through all the pain. If you're running Windows 10/11, then we have a workaround to get your work done.
As you might know, Windows 10/11 already includes functionality to sync system settings between different machines. All you need to do login with the same Microsoft account on them.
Next, you can take the help of the built-in OneDrive cloud storage to move your files effortlessly. Once you sync your files with OneDrive, getting them on another device is a piece of cake.
Pros:
Its user interface is well-designed and optimized for different screen sizes
The files remain in the cloud, freeing up space on your hard drive
Files-On-Demand feature lets users access OneDrive data in File Explorer without downloading it
It provides robust integration with Windows 10/11
It comes with a secure vault to store sensitive files
Files don't get lost if the device gets lost
Cons:
It's not a traditional PC migration software
It can't be used to transfer apps
Online storage isn't cheap
Not just OneDrive, you can use other solutions like Google's Backup & Sync tool if migrating files is your primary goal. It's just that OneDrive comes pre-installed in Windows 10/11, so it's an easy affair.
Price: Free (Paid plans for extra storage)
5. Windows Easy Transfer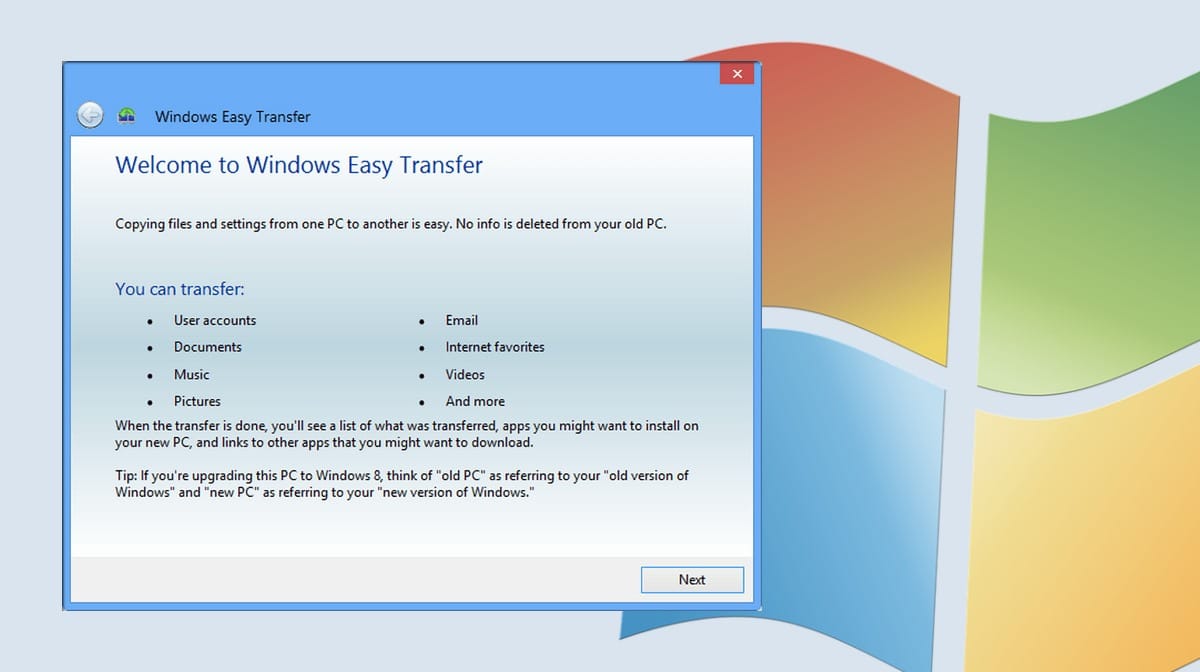 I just said that Windows Easy Transfer doesn't exist on Windows 10/11 anymore. But if you are still among the people who are running Windows 7, you can take the help of this free PC migration tool.
You might want to use it even more as Windows 7 will be out of official support in 2020. Anyway, the tool works just fine on Windows 7 and Windows 8 but it's pulled from newer Windows versions.
Pros:
The user interface is nice and simple enough for almost every user
Supports Windows 7, Windows 8, and Windows XP
Comes preloaded in Windows. So, no need for installation
Can transfer user accounts, Emails, Documents, Music, Pictures, Videos, etc. folders
Completely free to use
Works with removable media, LAN, or an easy transfer cable
Cons:
It doesn't work on Windows 10/11
It doesn't let you transfer apps to another PC
Get Windows Easy Transfer for Windows XP (Preloaded on Windows 7).
Price: Free
6. Macrium Reflect 7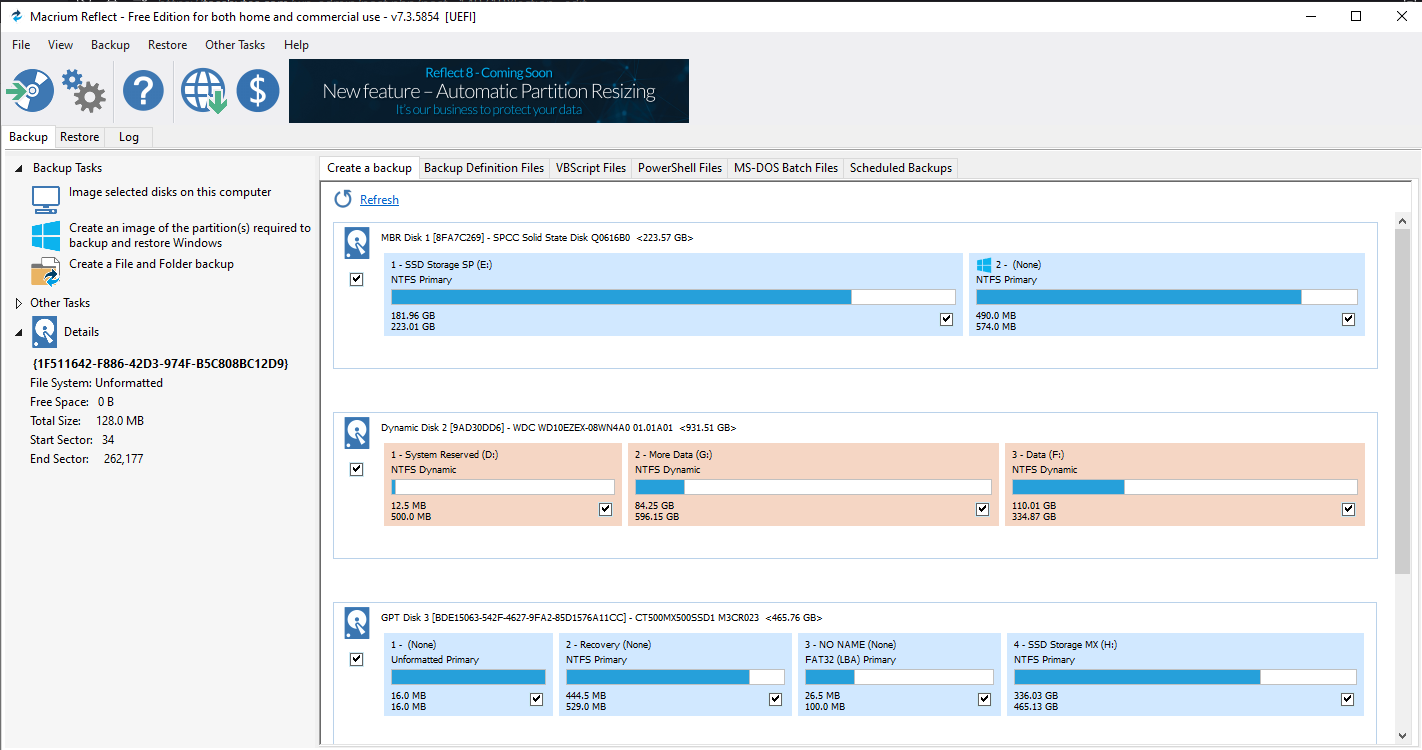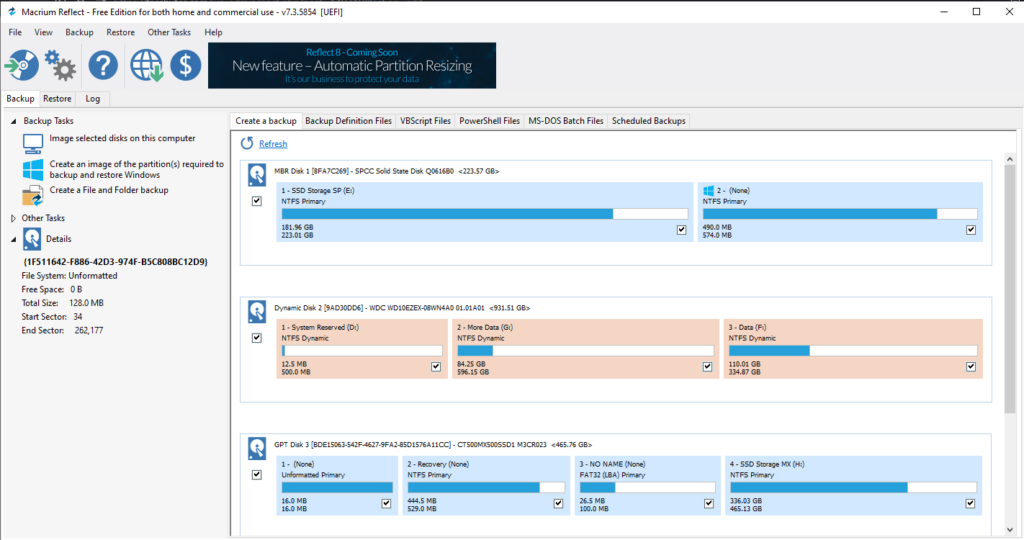 Macrium Reflect 7 is undoubtedly on of the best PC migration applications if you plan on moving PCs for personal usage. The tool is quite easy to use, can manage multiple drives without any issues, and works just as it should.
Pros:
Easy to use inerface
Convenient management for multiple disk drives
Support for most drives having GPT/MBR formats
Can clone entire drive onto another drive
Cons:
Some useful features require paid version
Lacks cross-platform data backup and restore support
Get Macrium Reflect 7 Free here.
Price: Home Edition ($69.95), Free
7. Acronis Cyber Protect Home Office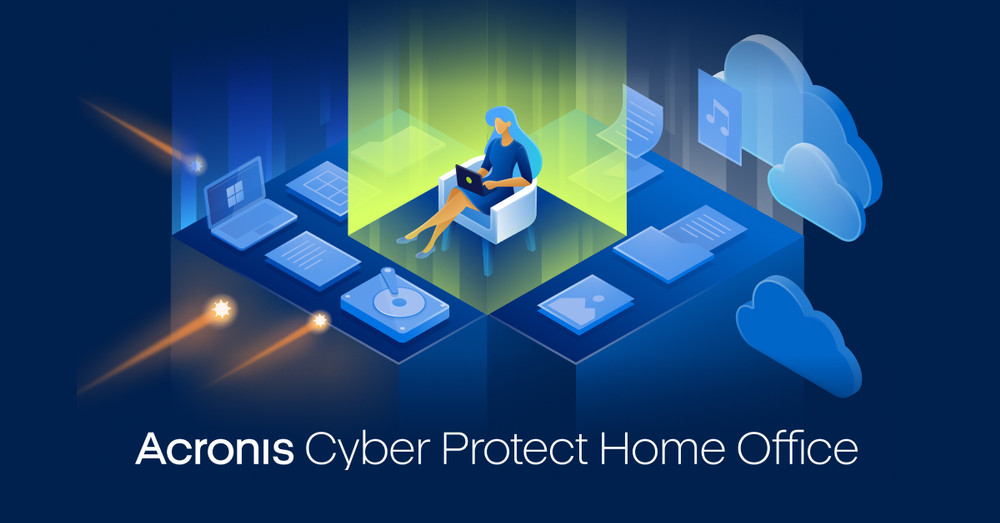 One of the renowned PC data migration softwares, Acronis True Image has been a reliable go-to for migrating your PC's data. However, the owner company has now changed its name to Acronis Cyber Protect Home Office.
Whatever the name is, the product is great for backing up your PC's data and migrating it. With it, you get more features like built-in anti-malware features with antivirus, and cloud backup.
Pros:
Easy to use interface
Support from backing up and restoring data across various drives
Disk cloning features supported
Supports transfer of data for mobile devices
Cons:
Doesn't offer a free plan
The overall app is quite bulky for someone who only wants PC data migration features
Price: Essentials ($49.99)
these were some of the best PC migration software and tools that you can use in the year 2021.
Which PC Data Migration Software is best for you?
In 2021, there are a lot of options to choose from, some free, and some paid ones. While the free ones might lack features, they're great for one-time usage if you manage your data right. We recommend EaseUS Todo PCTrans, you can opt for the Free or Paid version accordingly.
If you want to go with what the community thinks is better, you can blindly trust Macrium Reflect 7 for all your PC data migration needs.
Do you have any other options in mind? Drop your thoughts in the comments below.
FAQs
How long does data migration take?
Data migration's duration depends entirely on the amount of data you're transferring, and your disk type. If you're transferring data from an SSD, it will be quicker when compared to a hard disk drive.
Can you transfer an installed program to another computer?
Short answer: no. You cannot move an installed program to another computer, and you must reinstall them.