EaseUS Todo PCTrans is a PC migration software that can help you transfer data, apps, and accounts from your old Windows computer to a new one.
You can set up your new Windows PC in a few clicks through this transfer tool and experience a seamless swap instead of copy-pasting your data manually or reinstalling apps.
Key features of EaseUS Todo PCTrans
EaseUS Todo PCTrans (currently available at 50% discount) software can do a number of things for you which can be broadly categorized into two: Transfer and Cleanup. Let's take a look at each of them:
Transfer
1. PC to PC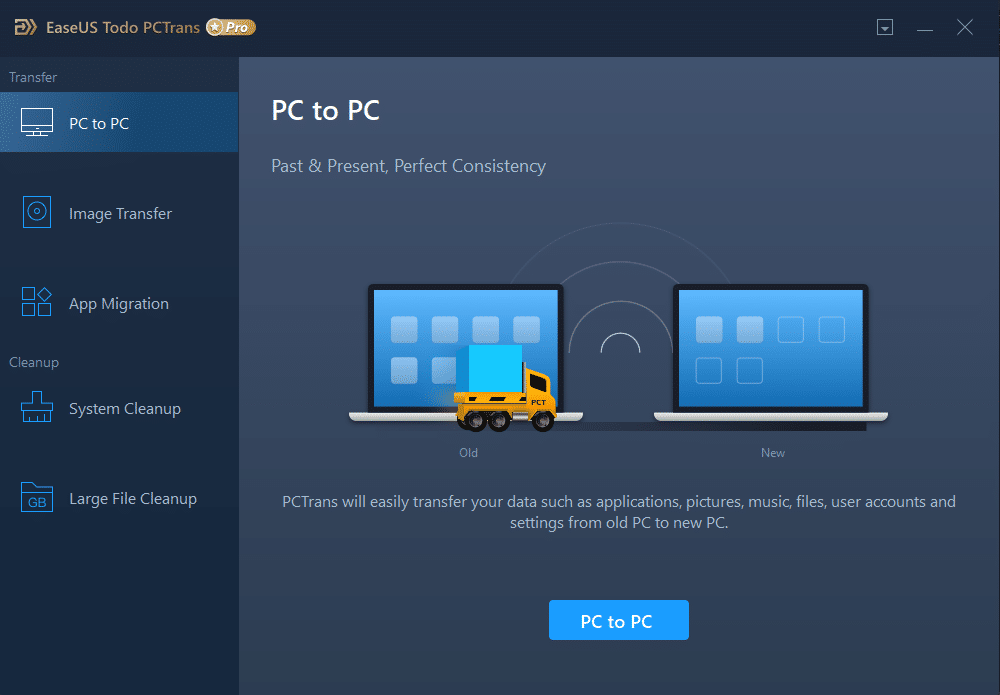 Switching to a new computer can be a cumbersome task for many, especially when you have hundreds of gigabytes worth data in your old PC. Not just the important files and documents, but migrating applications, and setting up everything just the way you like it is very important.
And this is where EaseUS Todo PCTrans steps in — you can shift everything you need from one computer to another at blazing speed and this includes apps, pictures, music, files, user accounts and settings from your old Windows PC to a new PC.
2. Image Transfer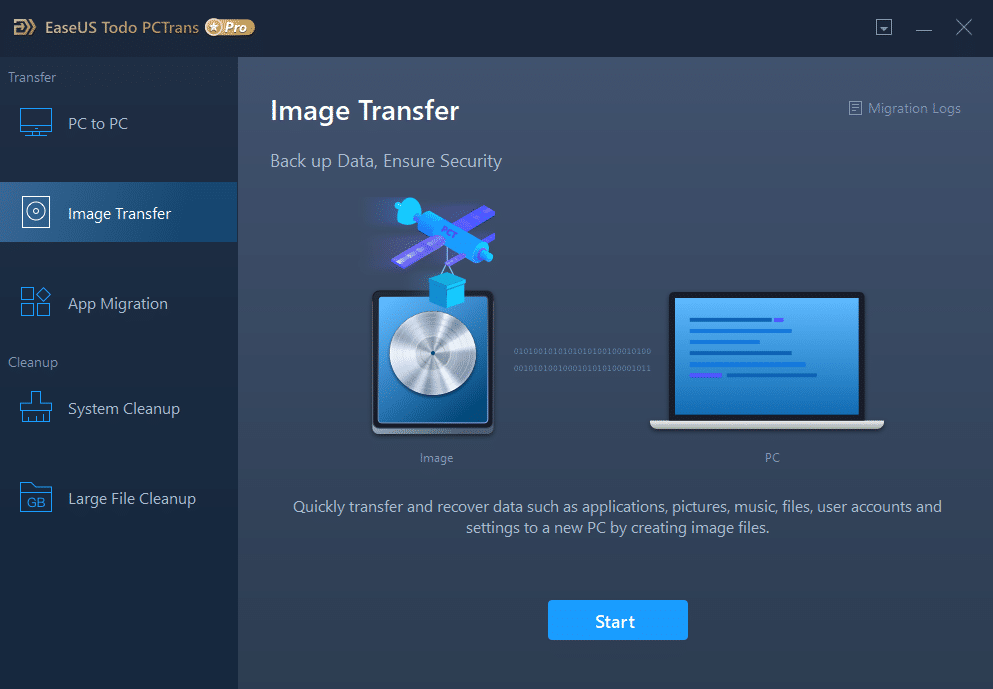 EaseUS Todo PCTrans also lets you create backups of your data such as files, applications, pictures, music, user accounts, and settings by creating image files. In case you end up losing your data, you can easily recover it and transfer it to any PC.
3. App Migration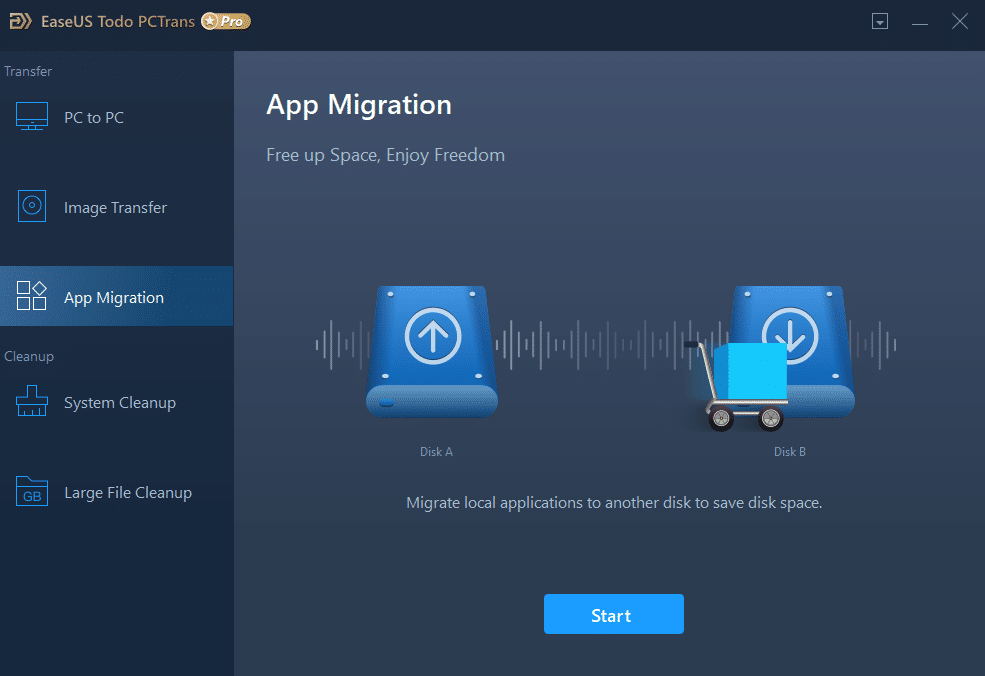 To save disk space, you can also migrate your local applications to another disk in a hassle-free manner with EaseUS Todo PCTrans. This includes copying all your preferred settings and customizations too.
Cleanup
Apart from transferring data, EaseUS Todo PCTrans can also clean up junk files on your Windows PC. For that, it offers two options:
1. System Cleanup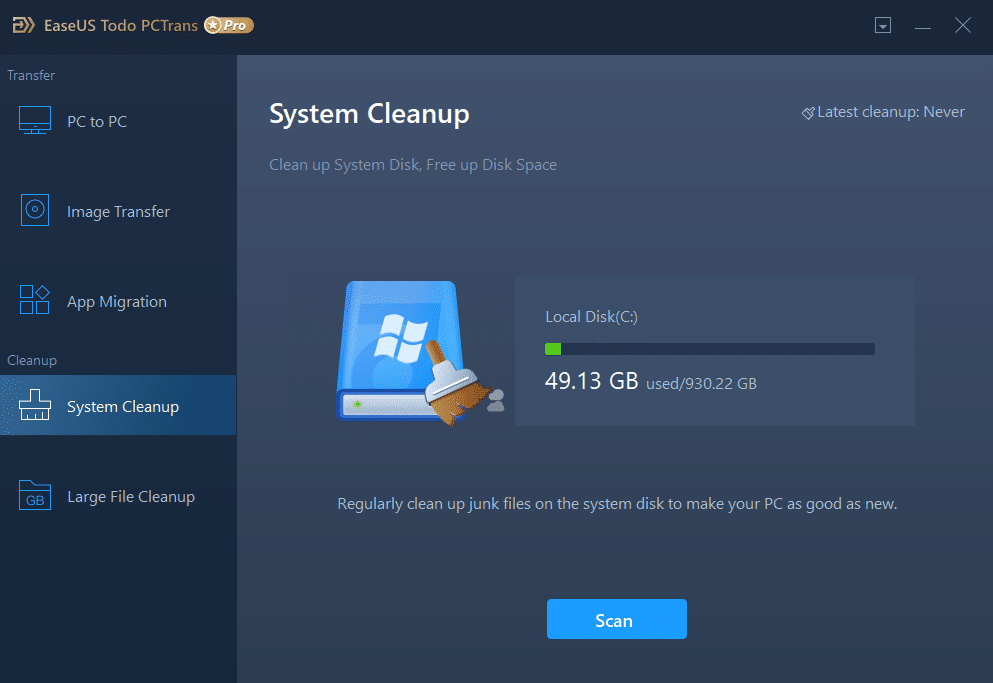 You can use this option to clean up system disk and free up disk space. It will clean up junk files to keep your PC clean and running like new. This cleanup option also clears up browsing cookies and cache to speed up your PC. The software can also clean up other junk files produced by built-in apps to optimize system performance.
2. Large File Cleanup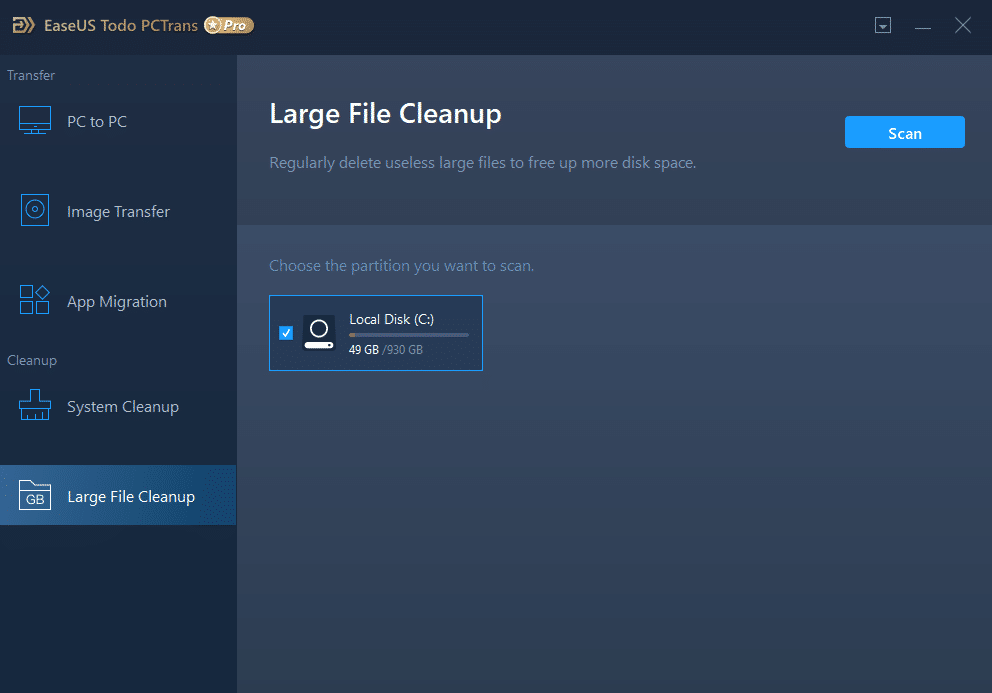 With the Large File Cleanup option, you can regularly delete large files to free up more disk space. The best part is that you can manually select specific partitions where you want the software to clean up files.
EaseUS Todo PCTrans Pricing
While EaseUS Todo PCTrans is available as free software, it offers a premium version as well with additional benefits. There are two premium versions of the software: Professional and Technician.
The Professional version, priced at $49.95, is recommended for personal use whereas the Technician version, priced at $399, comes with a Technician License and is recommended for business usage.
Both the premium versions of EaseUS Todo PCTrans let you transfer data, applications and also create backups of the same unlimited number of times. Whereas the free version has a limit of 5 for each of the aforementioned features.
All the free and premium versions support Windows XP/Vista/7/8/8.1/10 and Windows Server 2003/2008/2012/2016/2019. However, with the paid versions you get free tech support service 24×7.
Both the paid versions offer a free trial period, so you can also try the software before purchasing it.
EaseUS Todo PCTrans: An easy-to-use utility
In Windows 10 you can store your account information on the cloud, which makes it much easier to move files and other data from one computer to another very easily. However, the same cannot be said for older versions of Windows such as Windows XP. So those who are still running very old versions of Windows and are looking for a transfer solution, EaseUS Todo PCTrans is a very useful tool.
While not every new PC buyer needs the software, EaseUS Todo PCTrans is pretty handy and easy to use for beginners who are looking for an easy solution to migrate to the latest Windows version. Moreover, the app migrating option is a real time saver and during our tests, we found that it can also export some settings that Windows cannot.