In this quarantine season, a majority of people are locked in their houses and are missing their gangs. Most are killing time by watching movies, playing games, and working from home.
There are a lot of ways to stay connected with your friends during the lockdown. You always connect on video calls or play online games with them. But how about watching movies together online. Yes, you got it right, a number of apps, extensions and software allow you to binge-watch your favorite web series or movies with your friends virtually.
So, here we have curated a list of 7 Best apps you can rely on to watch movies together online with your friends.
Best Apps to watch movies together online
Netflix Party
Watch2gether
Plug.DJ
Rabbit
Two Seven
MyCircleTV
Scener
Imagine being able to watch your favorite Netflix web series or movies with your best friends while social distancing. Netflix Party allows you to do the same. It is a chrome extension using which users can connect with their friends and watch Netflix together.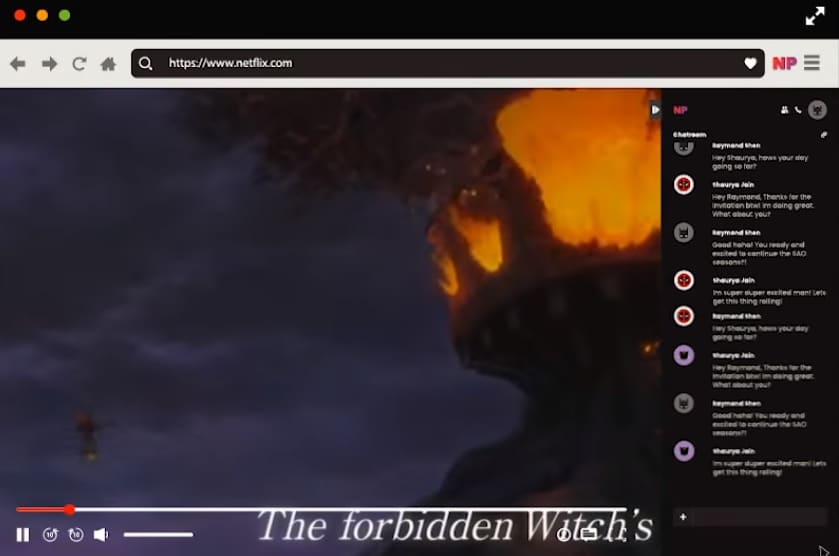 The Netflix Party extension needs to be installed on only the host's computer. It has the easiest setup among other apps and tools in the list. After installing the extension, open Netflix in your browser and start watching a video. Now, pause the video and click on the NP extension at the top right corner of the screen.
You will get a link will that can be shared with your gang to invite them for watching Netflix together. Netflix Party also provides a simple chat interface in which you can chat with your friends too.
Availability: Only available for Google Chrome Desktop version
As the name of the app suggests, Watch2gether lets you watch movies together with online friends in real-time. The best part about the app is that you don't have to go through a registration process. All you need to activate this app is a temporary nickname.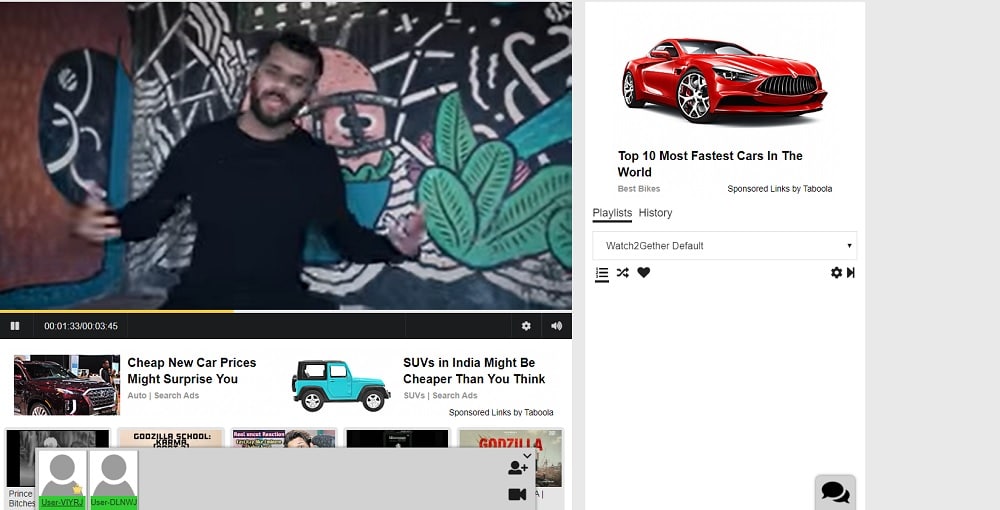 To start watching movies together online with your friends on Watch2gether, visit the website and tap on the 'Create a Room' button on the home page. You can invite your friends by sharing the link to your room and enjoy videos with them.
Another unique aspect of the app is that you can watch videos on other social media platforms like Instagram, Youtube, Twitch and many more just by pasting the video link in the search bar of the app. You can also connect with your friends on video calls while streaming videos via Watch2gether.
Availability: Works on any browser and any device
Plug.DJ is the perfect app for people who prefer watching YouTube videos and listening to music with their friends instead of web series and movies. Users can create private rooms to chat and create a line-up list of music videos to be played.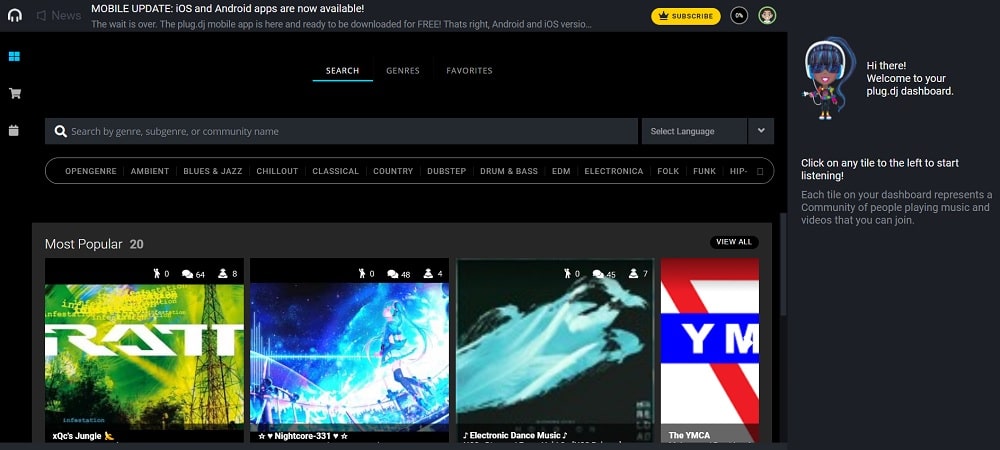 The users can also play the role of a DJ by lining up the music videos to play. Other participants can vote down your playlist if they don't like it and you'll be voted out of the DJ booth. You can also join other communities available on the app to enjoy with other people. The app is available for both Android and iOS devices and runs perfectly in chrome too.
Availability: Android, iOS, browser extensions
4. Rabbit
Rabbit is one of the most unique apps on the list as it has a lot more features than just sharing video streams. It allows the users to share browser tabs and therefore you can share games, documents, Netflix and YouTube across multiple devices.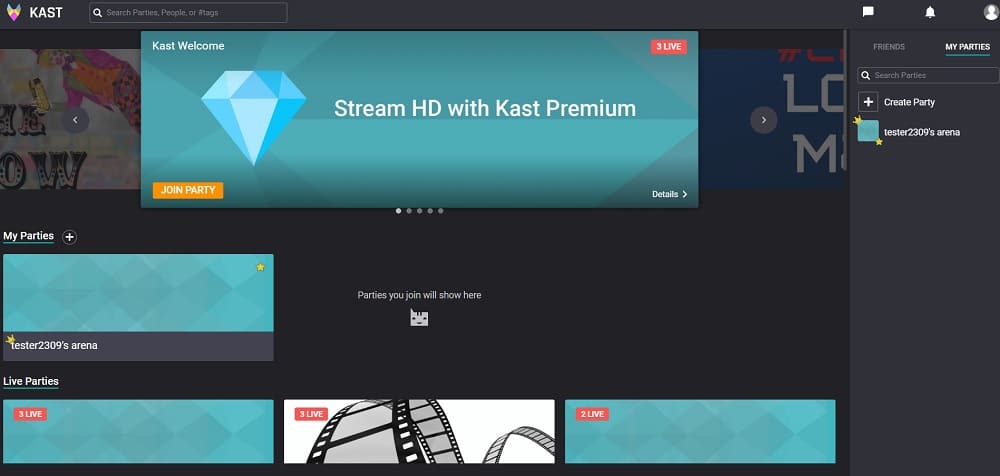 You can simply create a room by visiting the official website of Rabbit and can add your friends to the room by sharing the link of the room. There, users can chat with each other or connect on a video call.
Rabbit also lets other users take control of the stream. The chrome extension for Rabbit is available which makes using it more simple.
Availability: Web and desktop version available, iOS and Android apps will launch soon
TwoSeven can be one of the best tools for watching movies together online with your friends. Not only Netflix, you can also share videos from HBO Now, Vimeo, YouTube, and Amazon Prime Video.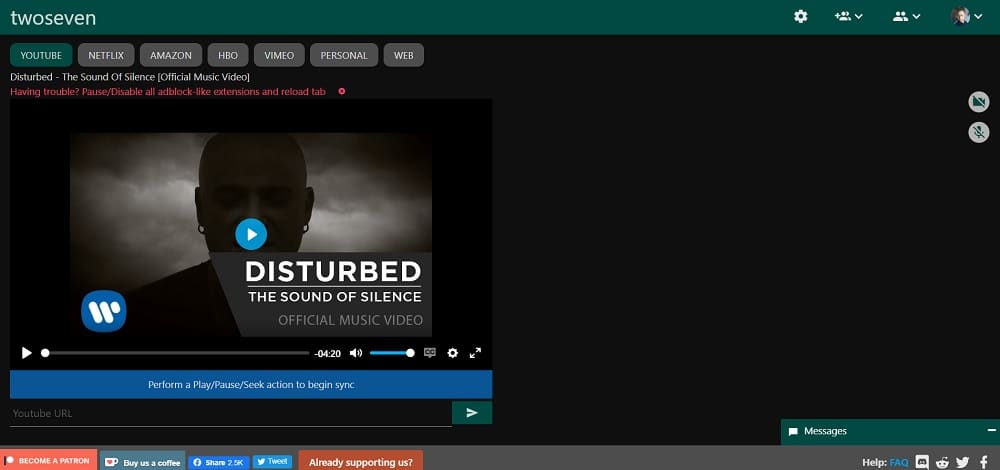 The premium version of the app that usually costs between $5 and $20 comes with Disney Plus and Hulu subscription. However, now, you can avail the premium version at a price of $3 per month due to coronavirus lockdown.
The best part about the app is that users can add frequent participants in the 'Friends' section. This will make it easy for the user to connect with the same participants next time.
Availability: Web version available
MyCircleTV allows the users to connect on voice chat while watching movies online together with friends.
The best part about the app is that users can invite their friends via any platforms including Facebook, Email, Linkedin, and Twitter. Users are not supposed to go through the registration process to start streaming together.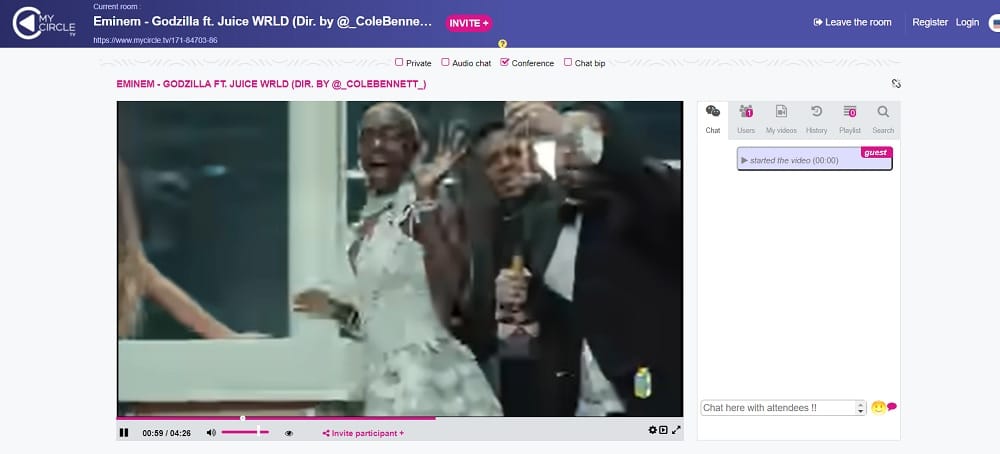 However, if you opt to register, you get benefits like 5GB MyCloud storage where you can upload custom videos.
Availability: Web version, iOS, and Android app available
Scener allows you to connect with your friends on a video call while watching Netflix Together. The app also comes with a live chat function with a capacity to add 10 people simultaneously.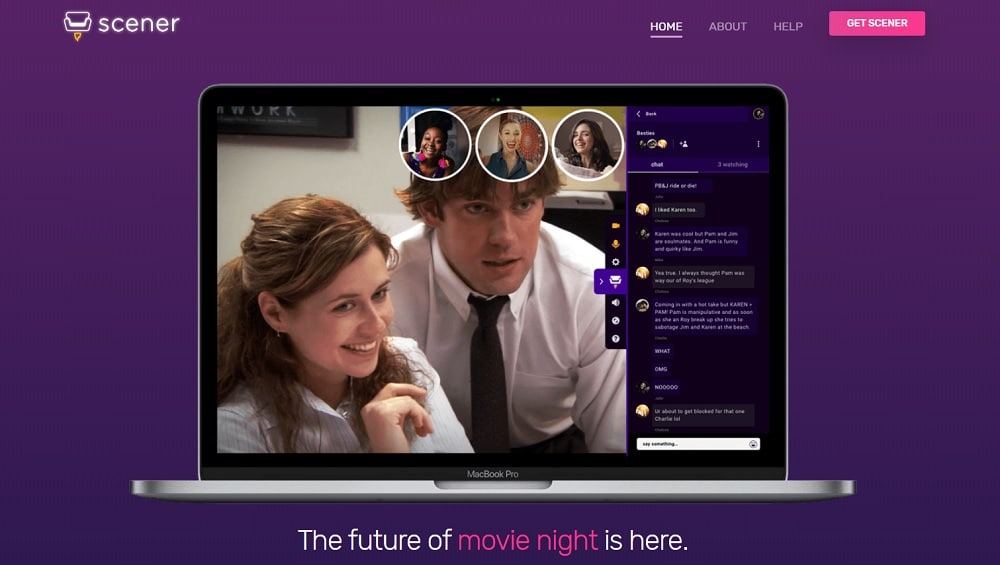 The chrome extension for the Scener is easily available and the interface is very user friendly. You can also add your friends who are already on the platform by typing their names in the search bar and tapping on the 'Add Friend' button.
The tool comes with a virtual remote control that can be passed between a bunch of friends watching movies together online. The user with the remote can pause, play and rewind the TV show or movie.
To pass the remote to other participants, you just need to move the cursor to your friends' icon and tap the remote button appearing under their icon.
Availability: Web extension available
Watch Movies Together Online With These Apps
Above mentioned tools will help you in staying connected with your friends and binge-watch with your favorite shows and movies with them. These apps can save you from getting bored without your gang physically present near you.
You can drop your suggestions in the comment section so that related to any of the mentioned tools.