Short Bytes: In this article, we have created a list of the top 5 bootable USB tools for Windows operating system. You can create ISO files for different Windows operating systems, Linux distros, and also make Linux Live USB drives. All these bootable USB tools have their advantages and disadvantages.
O
ne of the most common methods of installing an operating system on a computer is to
create a bootable media
. We can also install an OS using the inbuilt features, for instance, the Reset option present in Microsoft Windows 8 and later. For that, an already running operating system on your machine is a pre-requisite. On the other hand, that's not the case with the bootable media, you can use it even if your computer doesn't have any operating system installed at all.
Primarily, we create a bootable media using a CD/DVD or a USB drive. However, the former one has become obsolete because it is technologically backward than the USB drive-based bootable media. Now, there are many tools available to create these bootable USB drives using the ISO image file of the desired operating system.
Top 5 bootable USB tools for Windows operating system: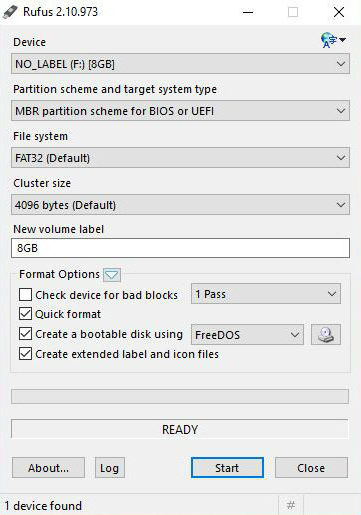 Rufus is a tiny bootable media creator. Yet, it is multilingual and packs many features which can make your bootable USB flash drive creation process more effective. You can create your bootable USB media for both MBR and GPT partition schemes. Rufus facilitates options to install your desired operating system on a UEFI firmware enabled machine. You can install Windows XP in UEFI mode due to OS limitations.
It doesn't matter what ISO you're using. It can be Windows 7, 8, 10, any Linux distro, or ISO file of any other operating system. You can choose whether to use the FAT32, NTFS, exFAT, or UDF file systems for the bootable USB media. One thing that helps Rufus stand out in the crowd is that it takes less time to create the bootable USB drive.
You might have thought, we forgot to add spaces in the title of WinSetupFromUSB, but it is written like this because its makers chose to do so. The biggest advantage of using WinSetupFromUSB is that you can put multiple ISO files on one flash drive and create a multiboot USB. This will allow you to have a choice of more than one operating system at the time of installation. Just like Rufus, it has many features and allows you to create a bootable USB media for different types of operating system.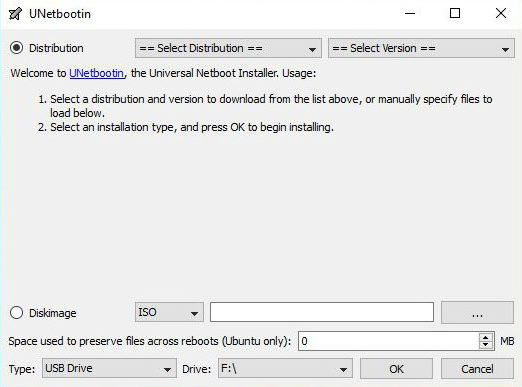 This simple to use tool, not equipped with many options, can create a bootable USB drive easily. The main reason for its existence is that it can be used to create Live USB drives for Linux distros. It offers inbuilt support for many of the popular Linux distros and other open source operating systems like FreeBSD. After connecting your USB drive, you need to select your desired (supported) distribution or antivirus rescue disk and UNetbootin will automatically download the ISO file from the internet and make the Live USB for you. In the case of bootable USB or an unsupported Linux distro, you'll have to supply the ISO file.

It is a good tool for creating bootable USB drive. Just like UNetBootin, it is used to make Live USB for Linux distros. It supports a few extra ISOs but it doesn't offer an automatic download option. Instead, it gives you the link to the download page of the distro. But we don't think that would cause much trouble.
This bootable USB drive creation tool is made by Microsoft. Although it is known as Windows 7 USB/DVD Download Tool, it works for other versions of Windows also. As far as its usability is concerned, it should be at the top position. If you have the USB drive and the ISO file, you only need to make a few clicks and you're done.
Also, it is a Microsoft product so it only supports ISO files of Microsoft products like Windows, Visual Studio, etc. Microsoft has stopped its development because with the launch of Windows 8 their new Media Creation Tool was also released.
Moreover, you can also have a look at our article on how to make pendrive bootable in ubuntu here!
Pros, Cons, and Conclusion
All these bootable USB tools have their own pros and cons. One may have less or almost nil features, like Windows 7 USB/DVD Download Tool. Another may have a plethora of options. More features are advantageous but they would make the bootable USB tool more complex for novice users. The type of USB flash drives you're using to create the bootable USB also has some contribution. For instance, the bootable USB tool would take less time to create bootable media on a USB 3.0 pen drive in comparison to USB 2.0 pen drive. So, we would recommend you to try these bootable USB tools and decide which one is the best for you.
If you have something to add, tell us in the comments below.
Also Read: How To Compress Drive To Save Disk Space Using NTFS Compression?