Coronavirus outbreak has forced several countries into a complete lockdown and organizations are urging people to observe social distancing to prevent any further infection. While you are at home, quarantined due to Coronavirus, we have something that might help you keep your mind off the dreadful situation outside.
We have prepared a list of movies that you can watch on Netflix, Hulu and Amazon Prime to keep yourself entertained. We have divided the movies as per the different genres they belong to. You can pick movies from your favorite genre and start binge-watching right away.
In case you don't have a Netflix, Prime or Hulu subscription, you can refer to these free websites to watch movies, TV-series and listen to songs during Coronavirus outbreak:
Watch Movies Online While You're Stuck At Home
Best Pandemic Movies
There cannot be a better time to watch Pandemic-themed movies. Here are the best Pandemic movies to experience a virus/disease outbreak in reel-life.
1. Contagion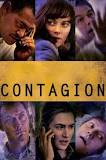 Contagion is undoubtedly one of the most relatable movies you'll find on the internet right now. The sci-fi thriller movie depicts a deadly virus outbreak and how the world struggles to survive amidst the looming danger.
Where to watch: Hulu
2. Outbreak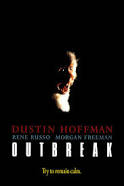 Outbreak is set in a fictional town of California and tells a tale of a deadly virus being spread via an infected monkey. This Pandemic movie not only shows the utter chaos we're witnessing these days due to the Coronavirus outbreak but also how politics meddles the aim of thwarting the deadly virus outbreak. This is a must-watch Pandemic movie during Coronavirus quarantine.
Where to watch: Netflix
3. The Flu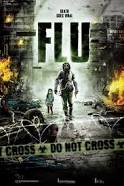 The Flu is a South Korean movie based on the subject of a pandemic outbreak. A deadly strain of H5N1 is capable of taking lives of its victims within 36 hours and a town with a population of around half a million is trying to contain the outbreak. It is an action-packed and thrilling Pandemic movie you can watch at the moment.
Where to watch: Amazon Prime
Best Comedy Movies
While the whole world out there has been plunged into a state of frenzy and gloom, here are some comedy movies to divert your mind from the despondent situation.
1. Dumb & Dumber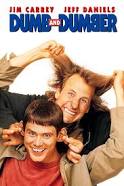 Dumb & Dumber needs no introduction. The classic comedy featuring Jim Carry and Jeff Daniels has ample of punches throughout its run time to make you laugh out loud. Dumb & Dumber is a must-watch comedy movie if you haven't watched it yet, which is very unlikely though.
Where to watch: Amazon Prime
2. Booksmart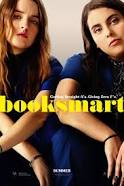 Booksmart is a 2019 coming-of-age comedy movie about two high school students who realize that they can achieve great things in life even without being a bookworm. They set on a journey to embrace their newly-found life while enjoying themselves to the utmost. It is a witty and funny movie to lighten your mood.
Where to watch: Amazon Prime
3. Modern Times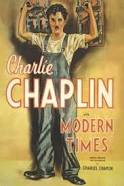 The classic comedy starring Charlie Chaplin is a movie about a naive man working in the modernizing industries. His manic behavior has him thrown out of his job and he, then, meets an orphan girl. Modern Times is one of the most outstanding comedy movies you can watch.
Where to watch: Amazon Prime
Best Sci-Fi Movies
Sci-Fi is my favorite genre and here are the top Sci-fic movies you can watch right now while you're stuck at home due to Coronavirus.
1. Splice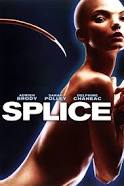 Splice is a Sci-fi horror movie series where two scientists are hell-bent on combining human and animal DNAs to create something on the lines of Frankenstein. This is one of the most thought-provoking movies you'll watch and by the end of it, you'll be searching inside your mind for some really unanswerable questions.
Where to watch: Netflix
2. Limitless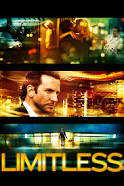 Starring Bradley Cooper and Robert De Niro, Limitless is one of the most popular Sci-fi movies. Eddie Morra (Bradley Cooper) takes an extraordinary drug that sharpens his mind beyond human capabilities. He changes his lifestyle with his newly discovered powers but catches the eyes of several negative elements during his journey.
Where to watch: Netflix
3. The Man From Earth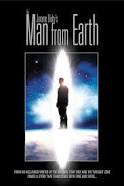 The Man From Earth is about a professor and about his lesser-known, mysterious past. If you're a fan of movies that depend on dialogues and storyline instead of fancy effects, The Man From Earth should definitely be one of the movies in your bucket list.
Where to watch: Amazon Prime
Best Wholesome Movies
Indeed this is a worrying time but I believe that everything will be back to normal soon. On a similar note, watch these feel-good movies to become revive a feeling of positivity.
1. It's A Wonderful Life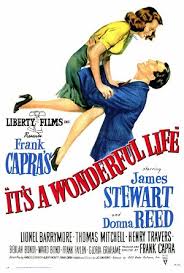 The classic Christmas movie isn't exactly a wholesome movie as it revolves around the life of a man who wants to kill himself. But, towards the end, the movie takes a sharp u-turn and dissolves into a feel-good movie ending on a cheerful note.
Where to watch: Amazon Prime
2. Paddington 2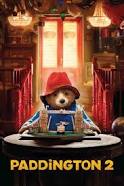 Paddington 2 is all about the positivity around us and how, even in difficult times, we must not lose hope. In the movie, a cute bear puts in efforts to accumulate money to buy a perfect gift for his aunt. Paddington 2 with its emotional depth and happy-sad moments, exudes positivity.
Where to watch: Amazon Prime
3. The Pursuit Of Happyness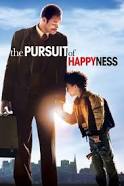 Will Smith starrer The Pursuit of Happyness is one of the most wholesome movies you can watch in the pandemic ridden 2020. It is a journey of a man struggling to take care of his son after his wife leaves him. The Pursuit of Happyness is an uplifting movie with an endearing performance from Will Smith and his real-life son Jadon Smith.
Where to watch: Netflix