The Apple M1 chip was just the beginning of Apple's ambitious plans for its custom silicon. Apparently, the next step for the company is to replace the current Qualcomm modems in the iPhone with new Apple 5G modems. With the M1 chip rolling out just fine, even outperforming competing Intel chips at times, Apple is now seeking the same exclusivity for the iPhone that it just applied to the Mac.
According to reports, Johny Srouji, Apple's senior vice president of hardware technologies, announced to employees that the company is now working on its own "internal cellular modem." This mere disclosure was enough to topple Qualcomm shares by 4.4%.
What is a 5G/Cellular Modem?
A cellular modem or a 5G modem in a smartphone is the component that helps it connect to network and use cellular data. The latest cellular modems are capable of 5G speeds, and one such modem is the Qualcomm Snapdragon X55, which is is used in the current iPhone 12 and gives them 5G capabilities.
These modems are present in all of our phones and many of our tablets. In fact, we even have some laptops that support a 4G LTE SIM card and don't need WiFi to connect to the web. Apple replacing Qualcomm modems is likely to open the possibility of Apple utilizing stand-along 5G support on the MacBook lineup. It can utilize the feature via eSIM, just like the current Apple Watches.
Apple And Qualcomm: It Goes Way Back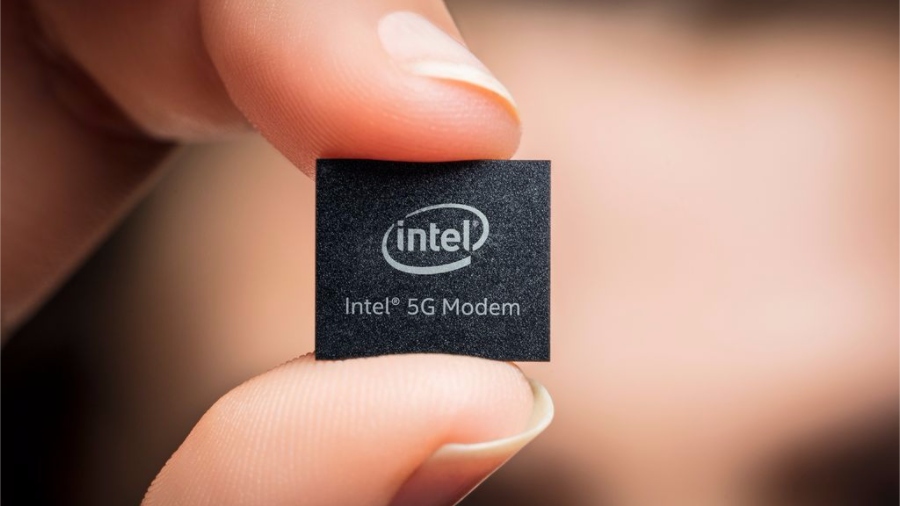 If you're thinking that Apple people just woke up in 2020 and decided to replace Qualcomm modems, you're mistaken. In April 2019, Apple and Qualcomm settled a two-year-long legal battle when the former decided to settle. Three months later in July, Apple acquired Intel's smartphone modem division in a $1 billion deal. That was when we knew it was about time Apple brought out its own modems to replace Qualcomm's.
The current iPhone 12 lineup is taking criticism for its poor battery life when it's running 5G. The inclusion of an external 5G modem might be the reason for this drain, forcing Apple's hand to go with its own modem.
Apple 5G Modem: What To Expect?
The Apple 5G modem will definitely open new possibilities for the company. The recent M1 chip on the Mac lineup enabled it to run iOS apps natively on Mac. Just like that, if the Cupertino giant decides to go with its own 5G modem, it'll be able to create something with cross-device compatibility and consistency.
The first thing we can expect out of Apple's 5G modem is better battery life for the iPhone. It is so because the latest Qualcomm Snapdragon 888 chip was able to beat Apple in 5G because of an integrated modem. This modem might also be the next-big-thing for the upcoming generation of iPhone processors.
Also Read: Snapdragon 888 Vs A14 Bionic: Looks Like We Have A New 5G King
Secondly, we can expect the same chip with an integrated 5G modem on the iPad, and probably, a slim chance of a 5G enabled MacBook. Because why not? If Apple is creating a modem that will run the iPhone, the iPad, and probably the Apple Watch too, it might as well step up the game with a 5G e-SIM enabled MacBook.
Source: Bloomberg