For those who like to be and are not on the social media platform Instagram simultaneously, there are ways to view an Instagram account and its posts without having their own IG account. This article will explore ways to view an Instagram account even when you're not present on Instagram.
While the method is limited to the amount of content you can see without having an actual Instagram account, you'd still be able to see the posts, comments, and more. And without further blabbering, let's get started.
View Instagram profile without an IG account
The first method to watch an Instagram profile is browsing Instagram in a web browser. However, this method requires you to know the username of the IG profile you want to see. Moreover, to view an Instagram profile via a web browser, the Instagram profile must be public; you can't view a private account through any method.
For this method to work, all you need to do is go to "www.instagram.com/username." To quote an example, we're going to attach a screenshot of the official account of Instagram we browsed using Safari.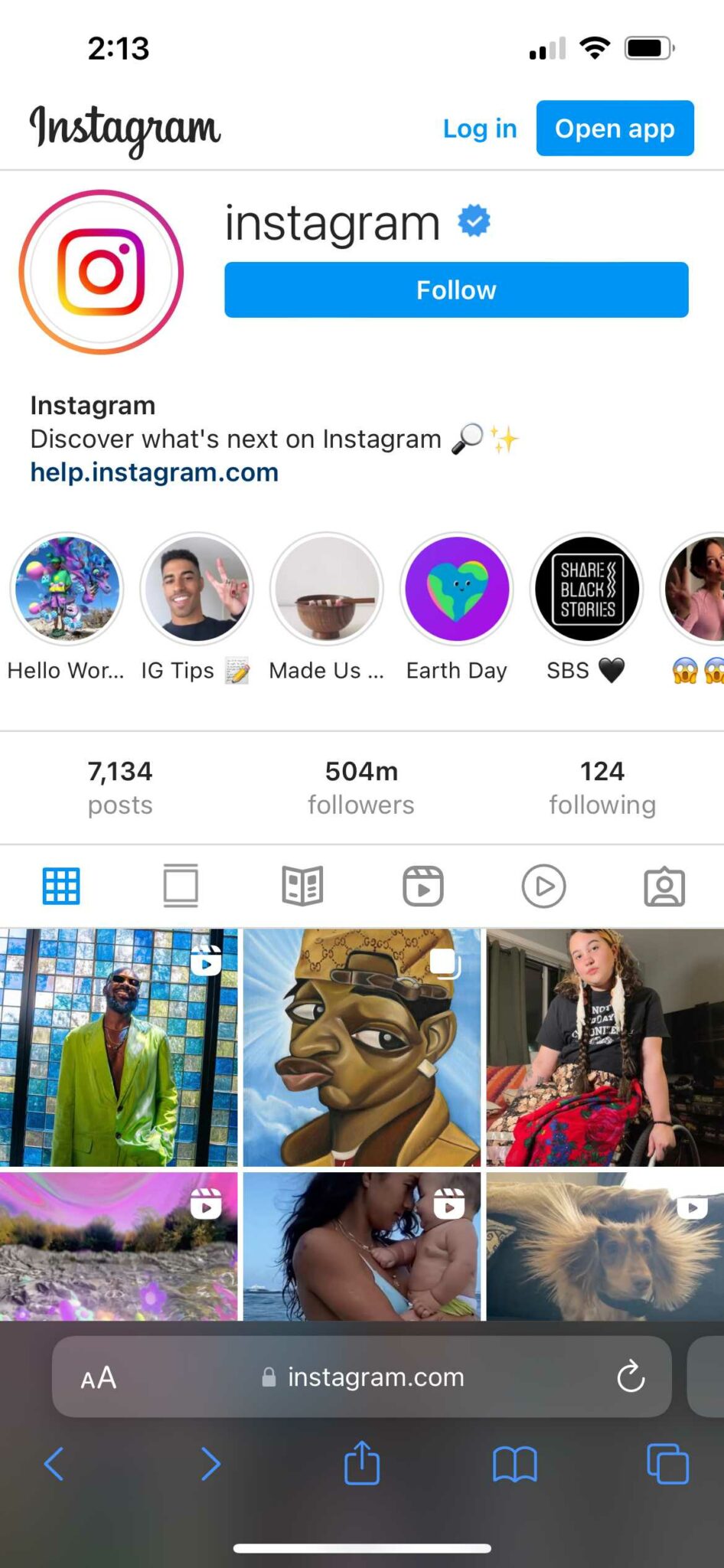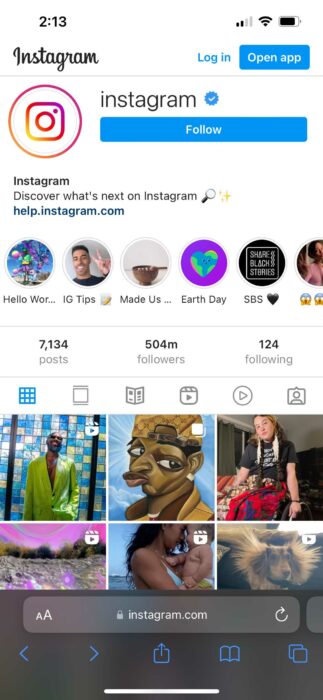 Meanwhile, if you do not know the username of the IG account, no worries; you can do a Google search of the person or the brand's name whose IG account you want to view when you don't have an Instagram account of your own. Furthermore, when you find the account, you need to click on the Google search results and not copy the username in the URL mentioned above. However, there is a limitation to viewing an Instagram account using this method, as you can only watch a limited number of posts of any given public Instagram account.
Third-party platforms
Another way to view an Instagram profile when you don't have an Instagram account is through third-party platforms. Collectively known as Instagram viewers, these platforms allow users to view a public Instagram account and its posts without logging into Instagram.
Some of the platforms are Anon IG viewers, Dumpoir, and many others, which we won't be listing here. You can come across many such third-party platforms claiming to let you view public and private Instagram accounts. However, we suggest you don't use these platforms to stalk or view someone's Instagram profile without having an Instagram account.
Lastly, the best way to view an Instagram account is to register on the social media platform and create an Instagram account for yourself. It doesn't matter if you don't post anything or like anything; at the very least, you won't be relying on these shady third-party platforms selling themselves as "Instagram viewers."