As the old saying goes, health is wealth. Deprivation from proper sleep can lead to a lot of health issues. Now with smartphones assisting us in almost every aspect of our lives, we have apps for sleep tracking too.
These sleep monitoring apps use the accelerometer, mic and other sensors in our devices and show us useful information regarding our sleep patterns. Such data can help us analyze our sleep habits and improve our quality of sleep. Moreover, these apps can wake us up at the proper time by using advanced algorithms.
Note: These sleep tracking apps aren't in order of preference. You're advised to choose any app the suit your needs.
8 Best Android Sleep Tracker App List For 2018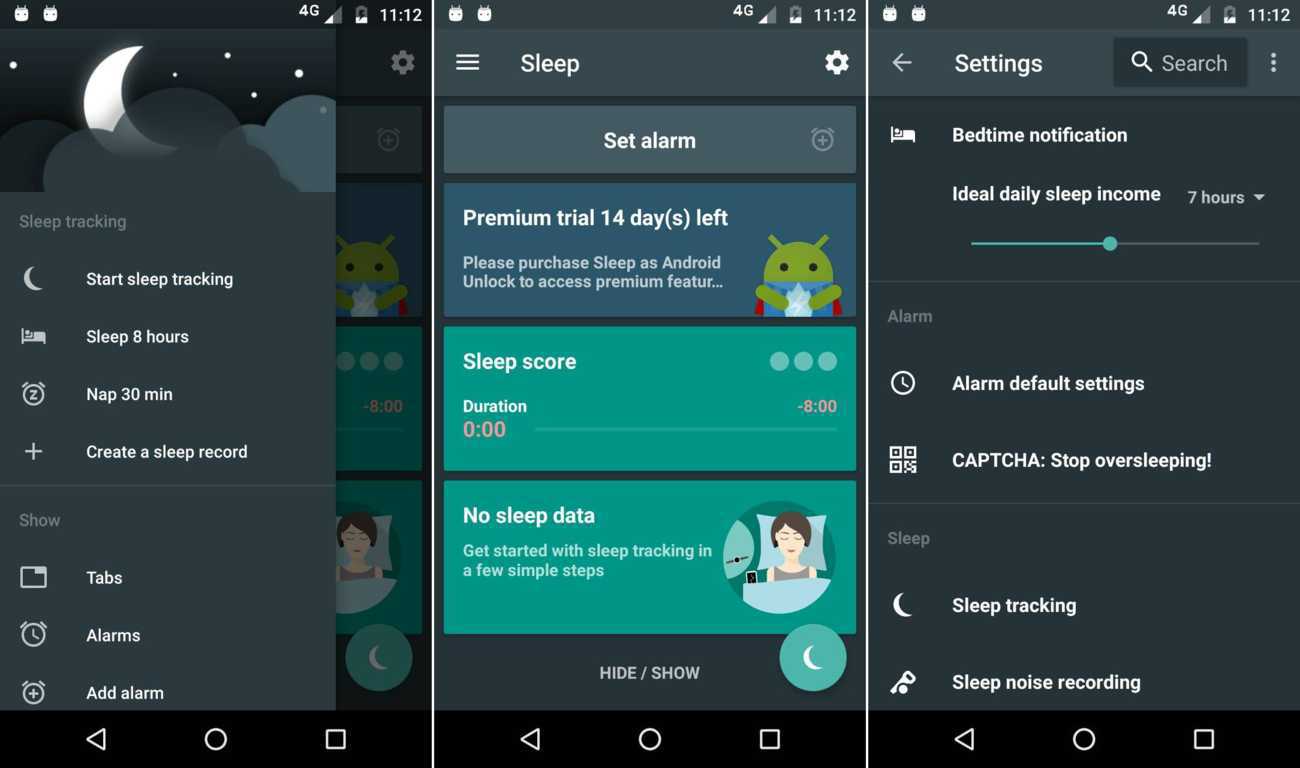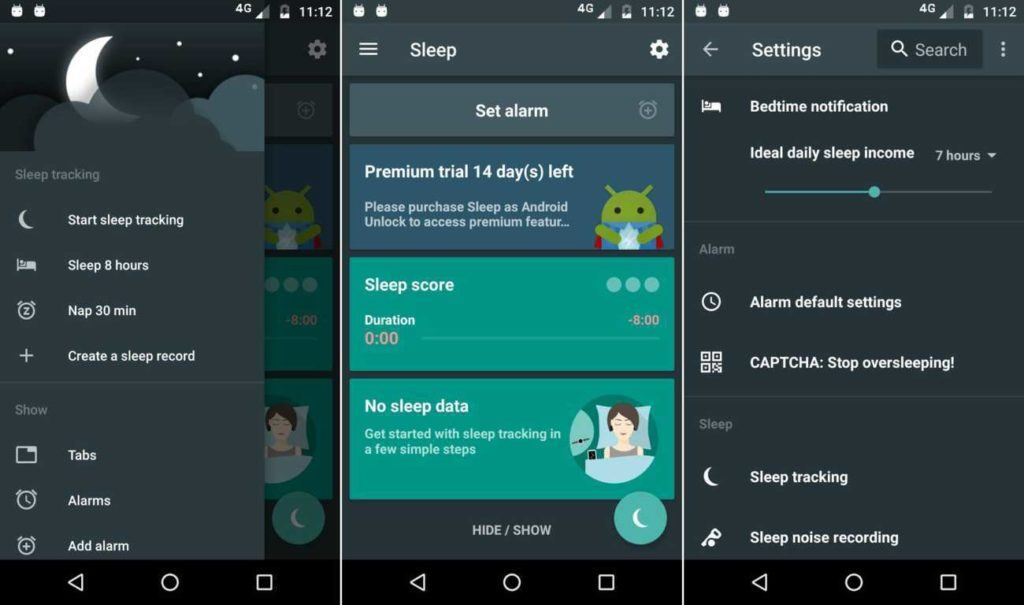 Sleep As Android is an excellent sleep tracking app that is available only for Android. It aims to improve your sleeping irregularities and other disturbing habits. The app helps you track your sleep cycle and also creates a graph of your sleeping records. All you need is to place your phone on the mattress near your body. It comes with a lot of lullaby tunes that can help you sleep. You can also set a smart alarm clock that will wake you up with nature sounds in your optimal sleep phase.
Moreover, it can also detect snoring and sleep talk. It also has support for Android Wear, Pebble, and Galaxy Gear devices. The app is free to download and contains ads.
The sleep tracking feature is available only for 14 days of a free trial.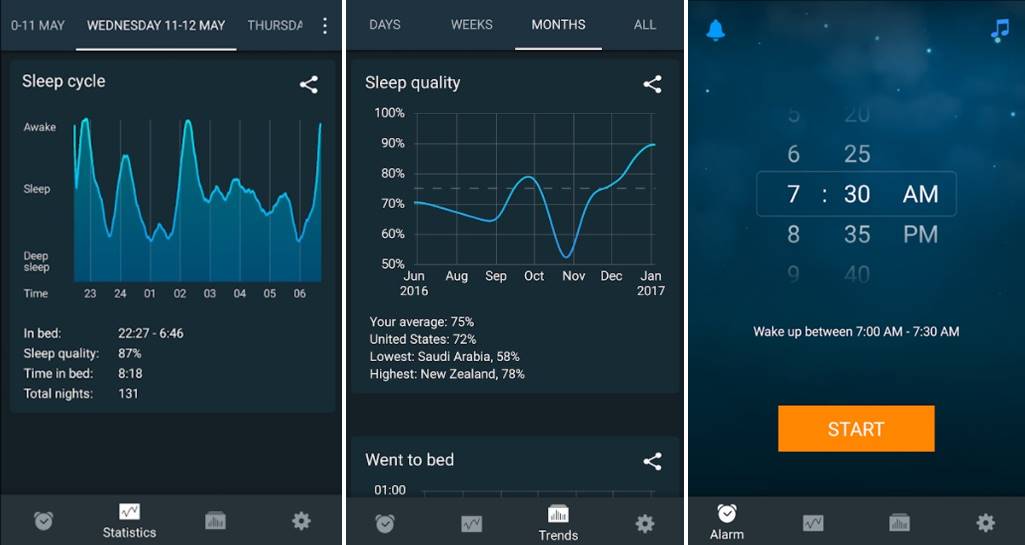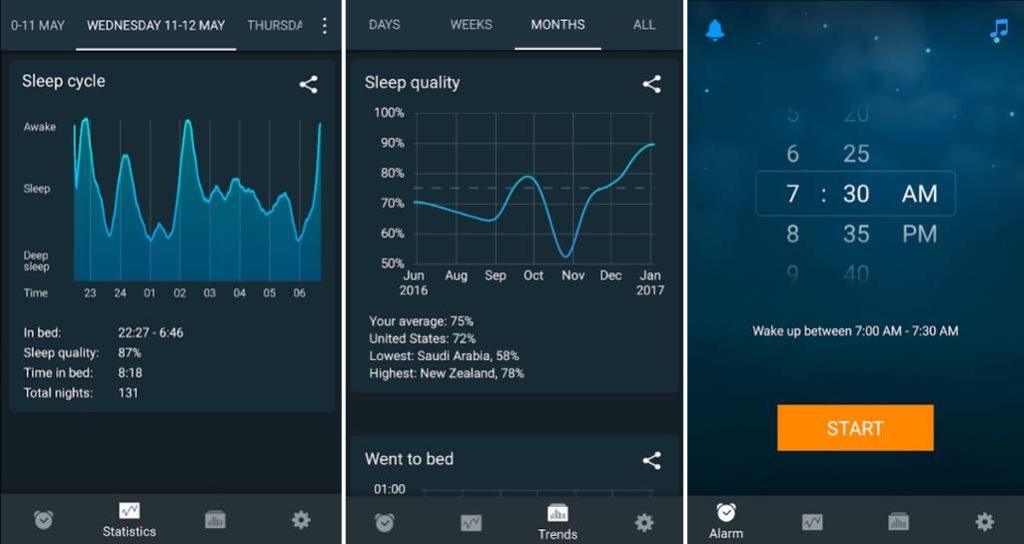 Sleep Cycle is a simple and one of the best sleep cycle app for Android. Primarily, it is an alarm clock that can wake you up with pleasant tunes in your lightest sleep phase. The app can also track your sleep patterns using sound or vibration analysis and show a detailed sleep statistics. It can provide daily sleep graphs. Moreover, it comes with customizable options for sounds, wake up phase, motion detection, etc.
The free version offers basic functionalities and contains ads. However, the pro version is quite expensive and provides additional features.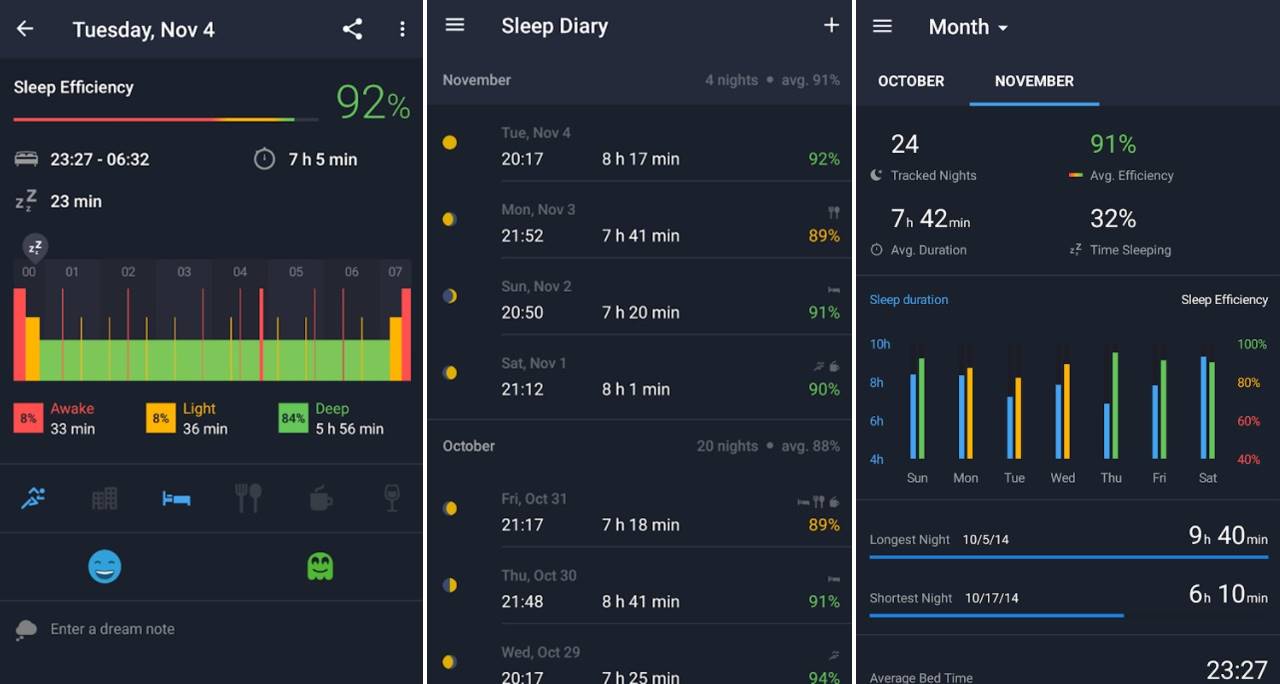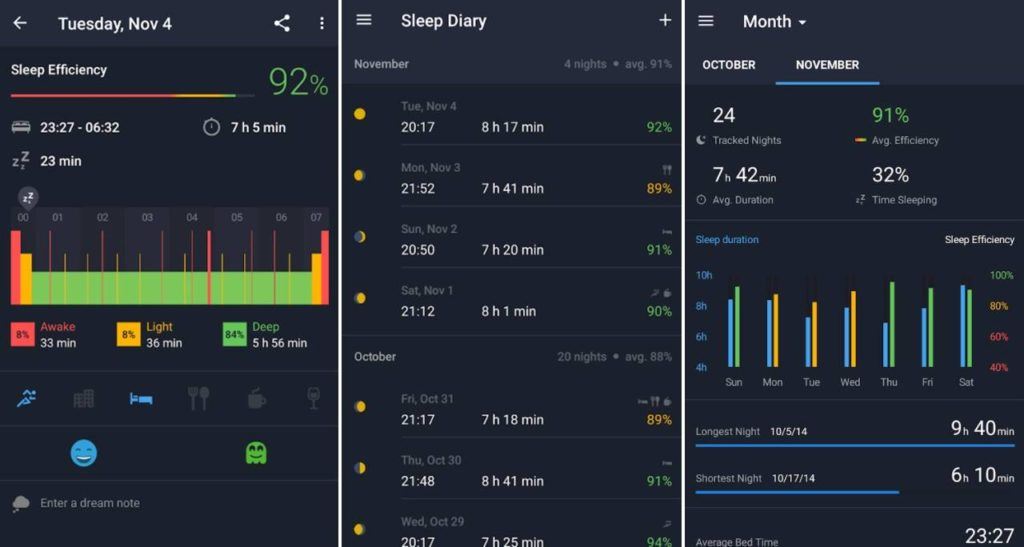 Sleep Better requires you to sign-in first before using the app. It has a sleep monitor that can track your sleep cycle and shows you detailed statistics. All you need is to place your device next to your pillow. It also works in the airplane mode. With its smart alarm clock feature, it will help you to wake up at the right time.
Besides sleep tracking, it also comes with other tracking features such as caffeine and alcohol intake, etc. It even includes a built-in sleep diary. You can use the app to monitor moon phases and see if it has any effects on your sleep cycle.
This sleep monitoring app is free and contains ads. To access all of its features you can upgrade to the full version that is available as an in-app purchase.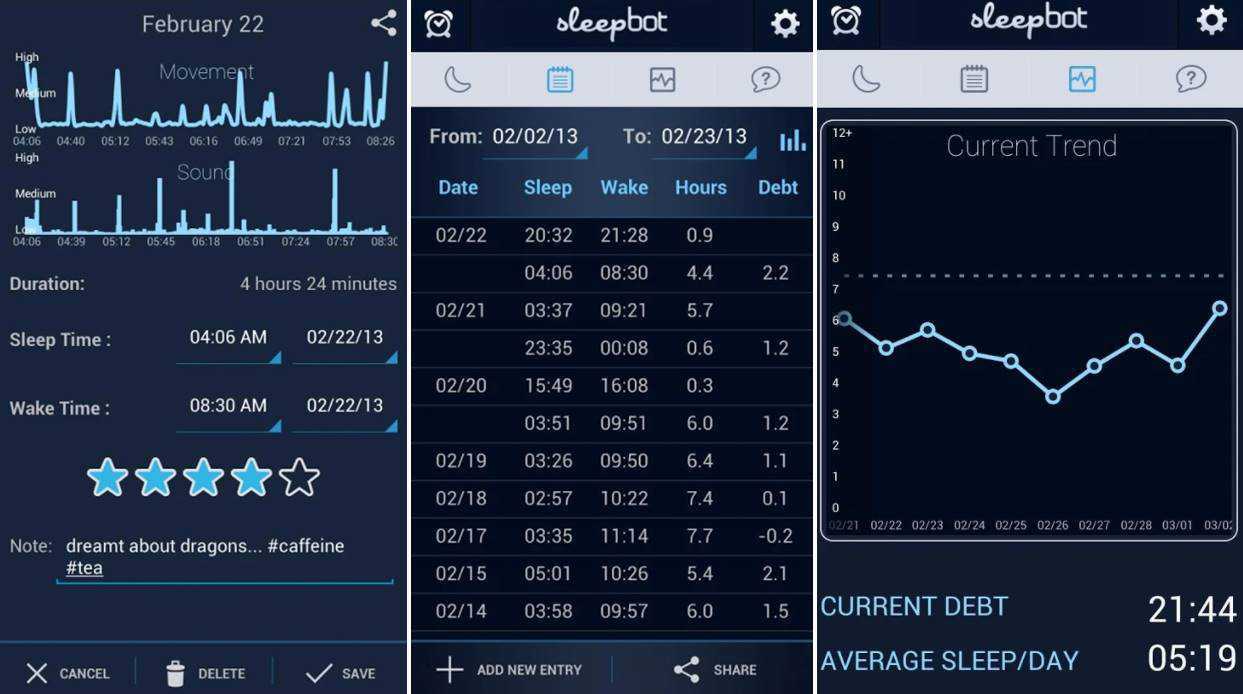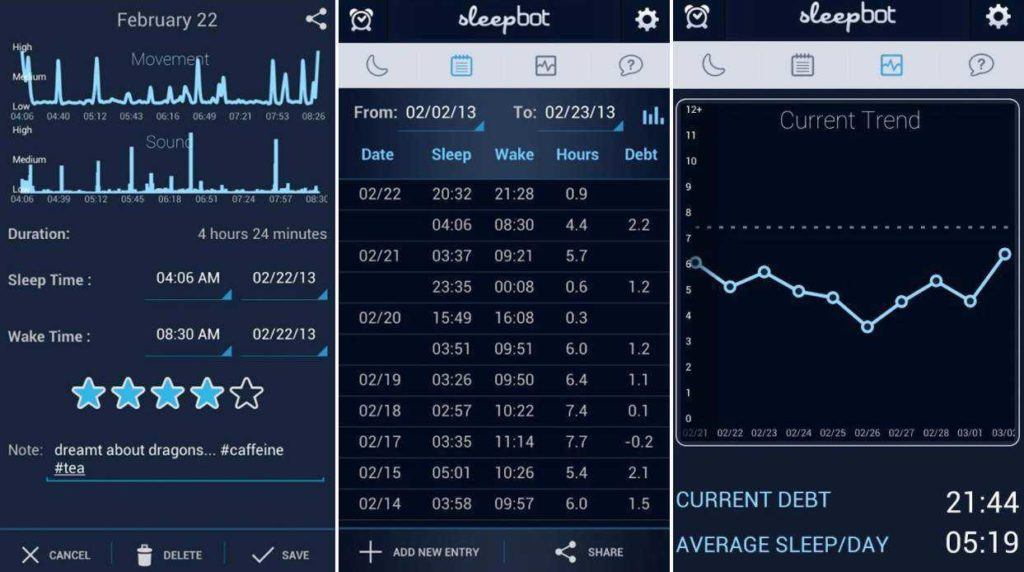 SleepBot is a feature-packed sleep monitoring app which is free with no ads. In addition to sleep cycle tracking, it can also detect movements and record sounds that you might utter in sleep. You will get a graph showing your sleep patterns. Also, it has a smart alarm feature that is designed to attempt to wake you up during NREM sleep. You can set and customize multiple alarms. Moreover, it has options for auto-silence and airplane mode. It also allows you to backup your data using cloud storage.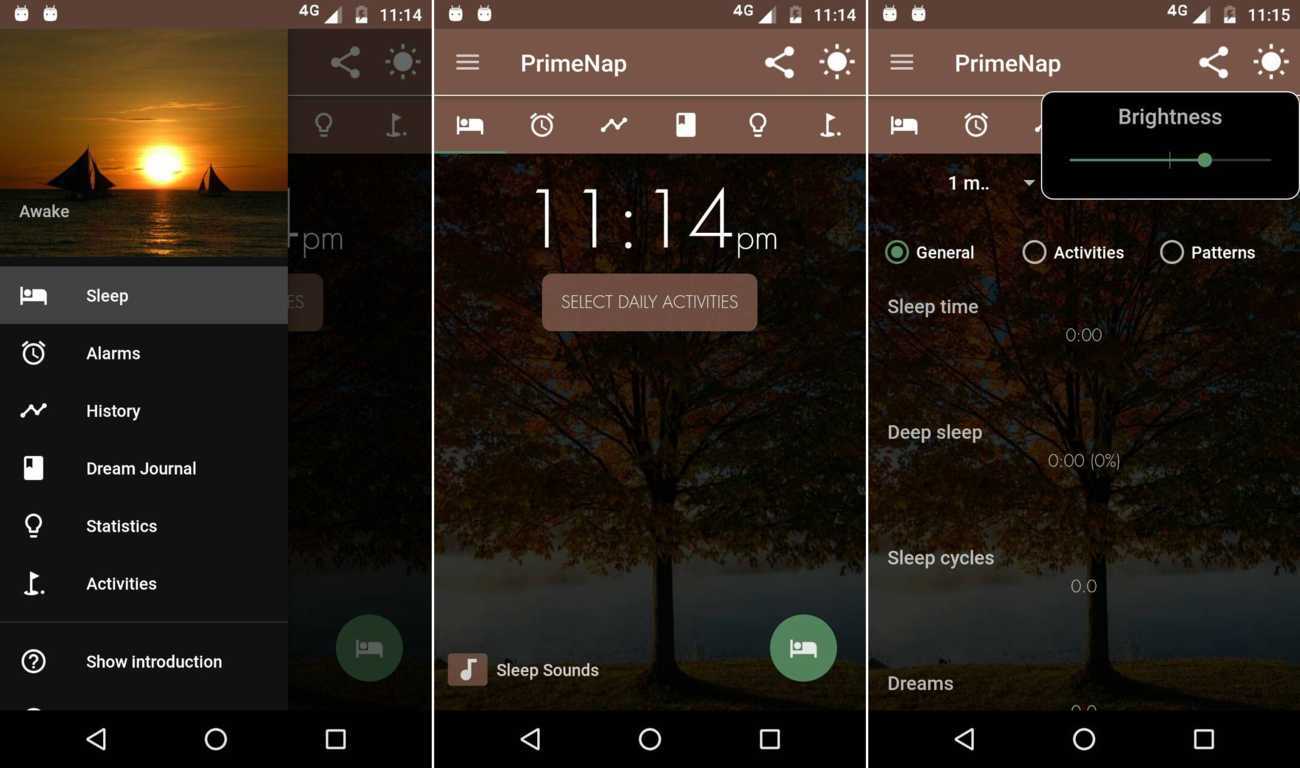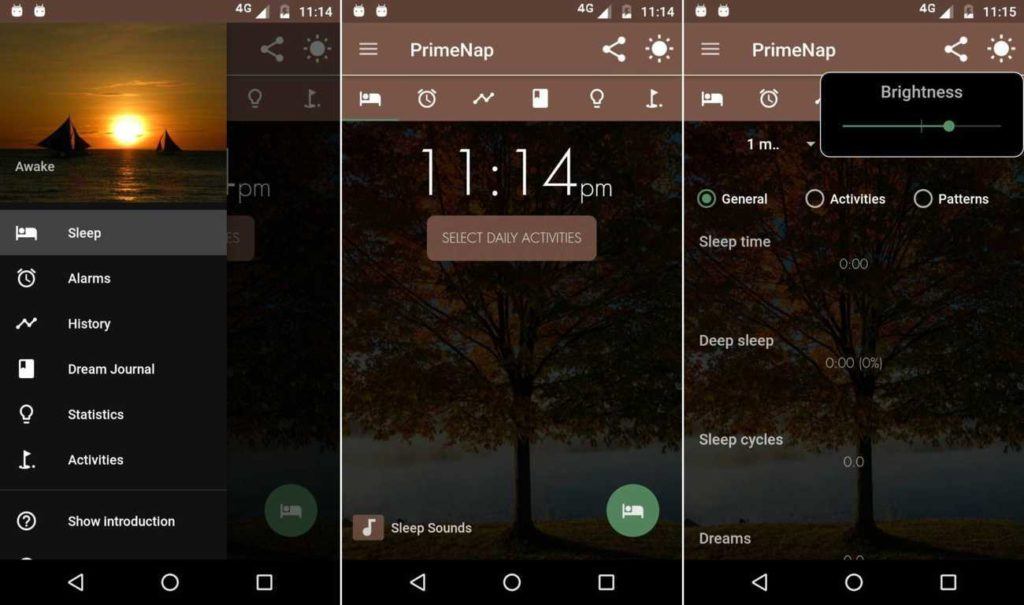 Sleep Tracker provides a pretty detailed graph of your sleep patterns. It attempts to evaluate every stage of your sleep such as awake, REM, N1, N2, and N3 deep sleep. Other features include a dream journal, screen dimmer, sleep sounds, etc. It has a highly-customizable sleep cycle alarm clock that is available for 14 days of a free trial. It also features a multi-touch snooze timer and sleep statistics. Moreover, you can customize the app background, and it also works in the airplane mode.
Sleep Tracker can also help you fall asleep, and you can choose from its sound collection. The sleep sounds stop automatically when the app detects that you have fallen asleep.
It is free and contains ads. The full version of this sleep tracking app is available as an in-app purchase.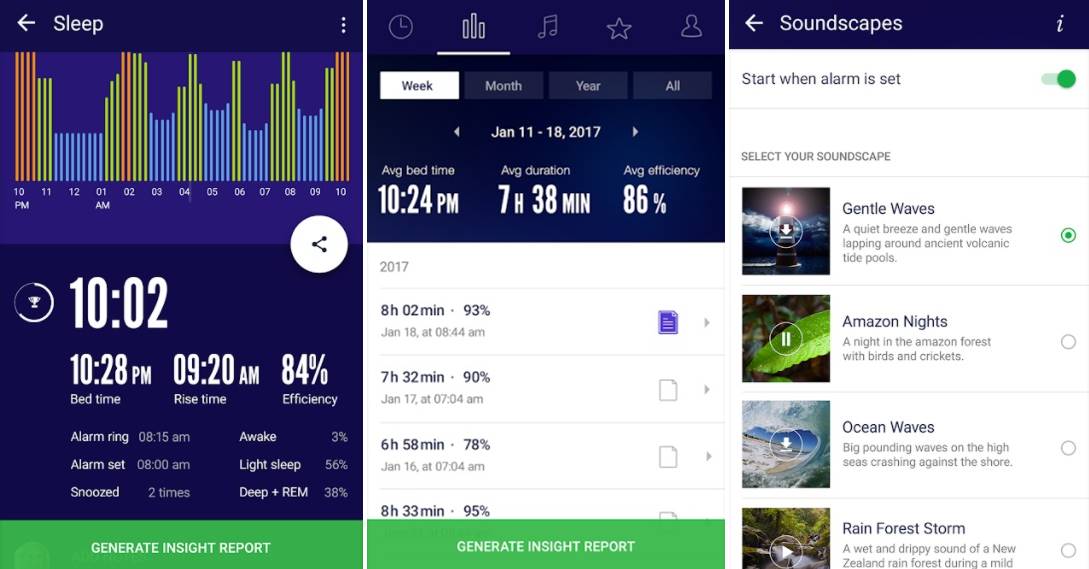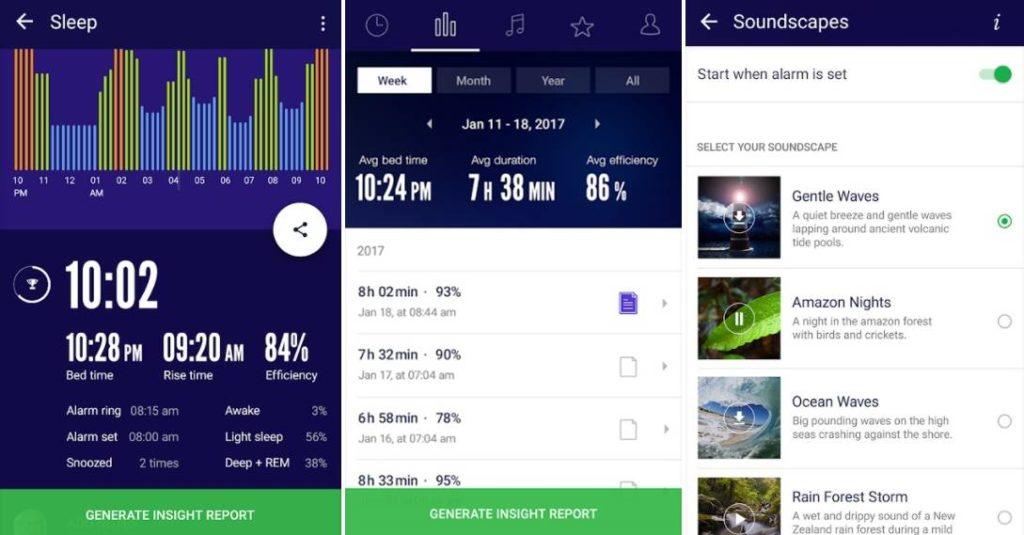 Sleep Time is another alternative sleep tracker app which is available for both Android and iOS. The free version comes with basic functionalities such as sleep tracking and smart alarm clock. It generates a customized sleep data of your stats in easy-to-read charts.
Also, this sleep monitoring app includes a Soundscapes tab where you can get a lot of natural sounds that can help you fall asleep. You can either sign-in to the app or use it directly.
Overall, the app is pretty simple and contains ads. To remove ads and access the additional features you can opt for monthly subscriptions.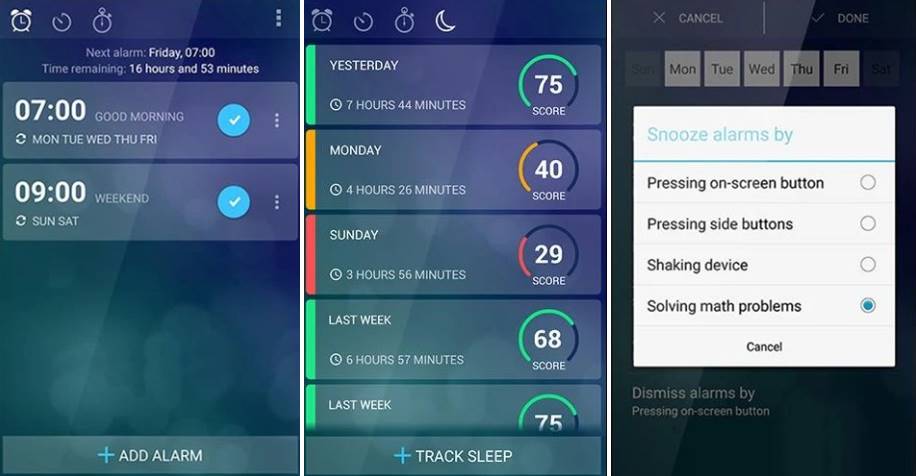 Alarm Clock Xtreme is technically an alarm clock app. However, recently it has been updated with sleep tracking features. This feature is still in the beta stage. The app is highly customizable and features a variety of alarms. You can restrict yourself to snoozing as the app can be set to snooze only when you solve a math problem.
Also, it can analyze your sleep behavior, and you can get sleep scores based on your sleep phases. Moreover, it has a built-in timer, and you can also customize the background of the app.
The sleep tracking app for Android is free and contains ads. You can upgrade to the Pro version to remove ads.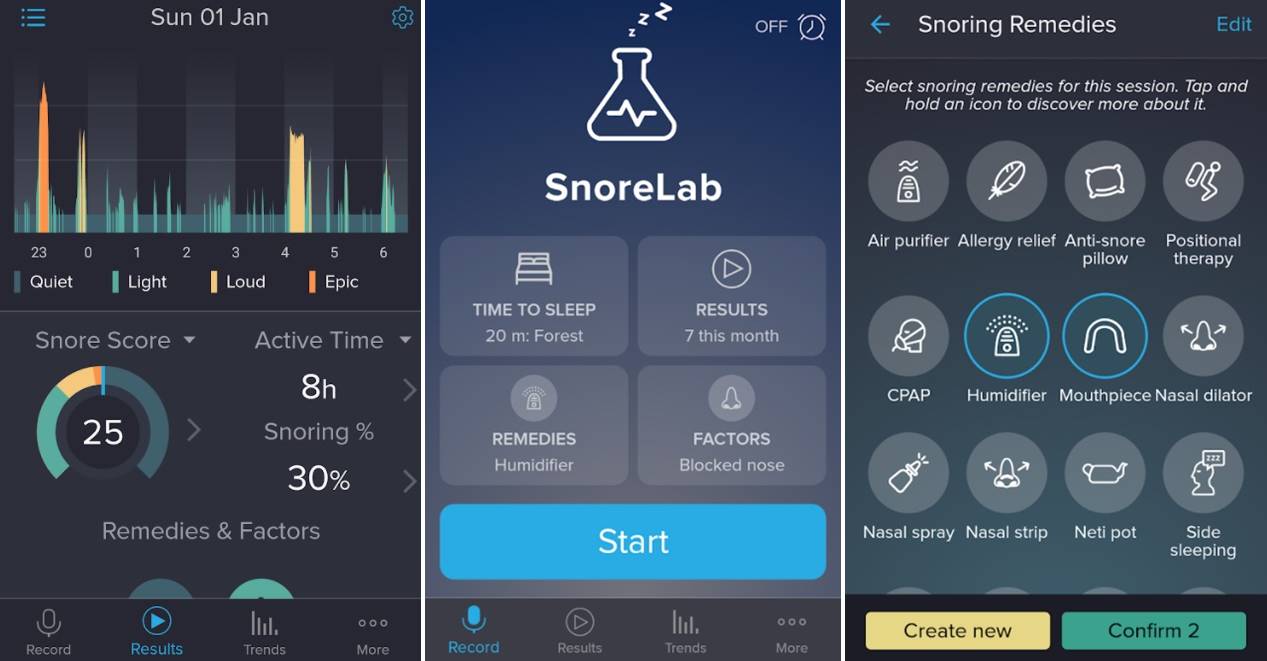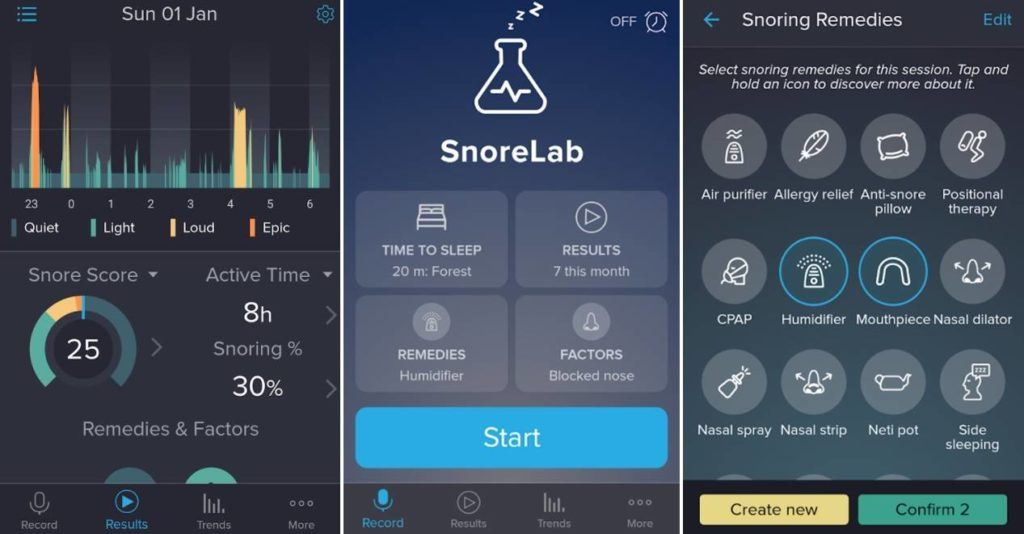 SnoreLab won't give you graphs based on your sleep cycle. Instead, it records your snoring. It measures and tracks your snoring patterns with advanced snore detection algorithm. It will detect when you snore and records sound samples of your snoring. It can email the sound files to you. Also, it can measure snoring intensity, frequency, etc. It can also analyze how factors such as drinking alcohol, caffeine, etc. may impact your snoring.
The app is free and contains ads.
Did this list help you to find the best sleep tracker app for Android? Share your reviews in the comments.