At its "Let's take a field trip" event in a Chigaco high school, Apple launched the brand new 9.7-inch iPad.
This iPad retains the Touch ID, contrary to the reports that claimed that it could ditch the same in favor of Face ID. Apple calls it the most affordable iPad ever. It supports Apple Pencil as well, with same tilt and pressure sensing as the iPad Pro.
It comes with new versions of Numbers, Pages, and Keynote. All these new apps support Apple Pencil, which means you can draw on them. All these three apps will be pre-loaded on iPad for free.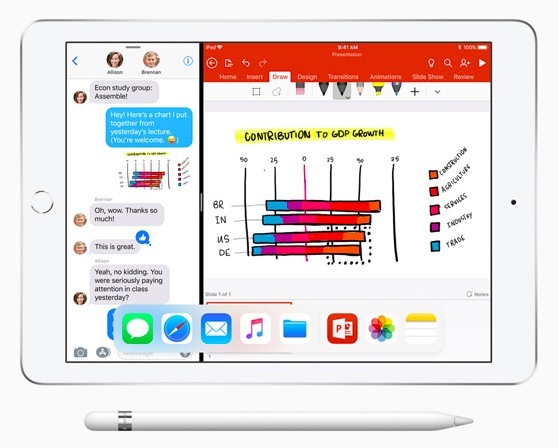 "More powerful that most PC laptops and virtually every Chromebook," Apple said.
The other specs of new iPad are:
Weights 1 pound
10 hours battery
9.7-inch display
8mp read camera
LTE option
A10 Fusion chip
GPS
Compass
AR support
HD Facetime camera.
The company also showed off "Smart Annotation" feature for Pencil — it's not ready, but it'll let people mark up reports and docs directly.
This release is an important step as education was one of Apple's core markets.
The pricing of iPad is $329 for consumers and $299 for schools. The device will be available today and shipping this week.
The story is developing…..