Short Bytes: People have started searching more about MS Paint alternatives after the news about Microsoft killing Paint went viral. We have detailed some free image editing software which have the potential as a replacement for MS Paint or in case, you want to try some other image manipulation tool.
H
ave you been thinking about some MS Paint alternatives lately? Many people thought that the ancient image editing software would sacrifice itself for Paint 3D until Microsoft said that Paint would be coming to Windows Store later this year.
Anyways, it's great that MS Paint is going nowhere. But still, we should keep some handy options in mind. Becuase we still repent on the death of Picasa and Photoshop sounds like a UFO. And maybe, people want to try some new image editing tool that can easily replace MS Paint if the unwanted situation arises, or at times, when Paint falls short in features which is much of the case nowadays.
6 Best Free MS Paint Alternatives For Windows
Vectr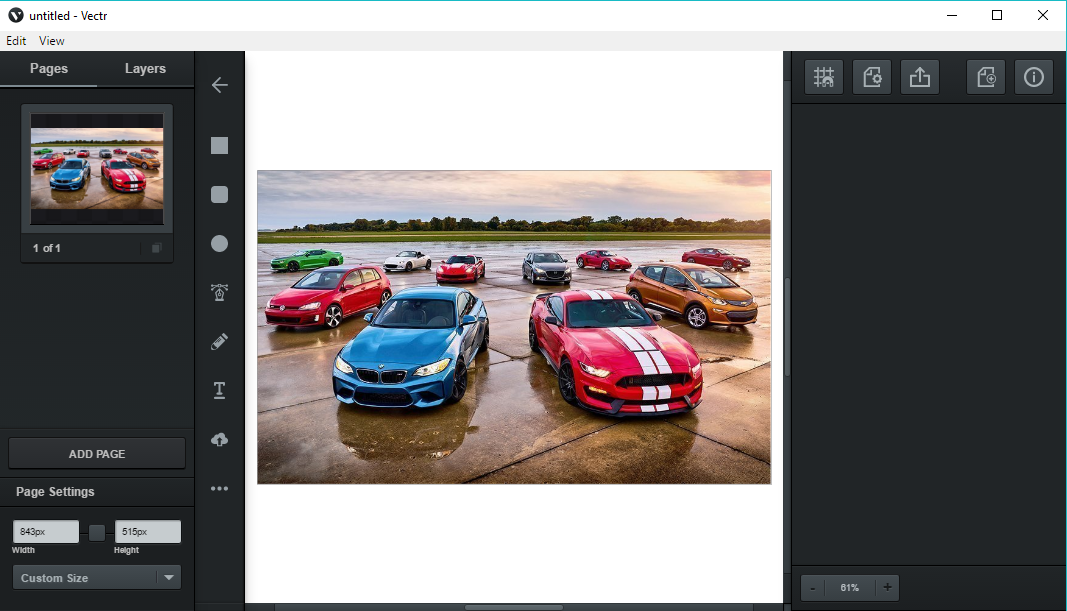 Vectr is a simple yet effective tool for editing graphics that can easily replace MS Paint as your main image editing tool. The creators have design Vectr to help users with the most basic tasks. It comes with support for layers, pen tool, and includes various resizable shapes to decorate your images.
The best thing about Vectr is that it's available as an app for Windows, Linux, and macOS and it can also be accessed online. Images you create and edit is automatically synced across devices where you have logged in with your Vector account. So, it's quite easy for us to start editing on some device and finish it on another. However, having an account is not mandatory to use the image editing tool.
Vectr saves your progress as you continue editing. It saves you from situations of system crashes leading your computer to shut down without any warning. Even Vectr has some freezing issues but the progress made till the last second remains safe.
Pixlr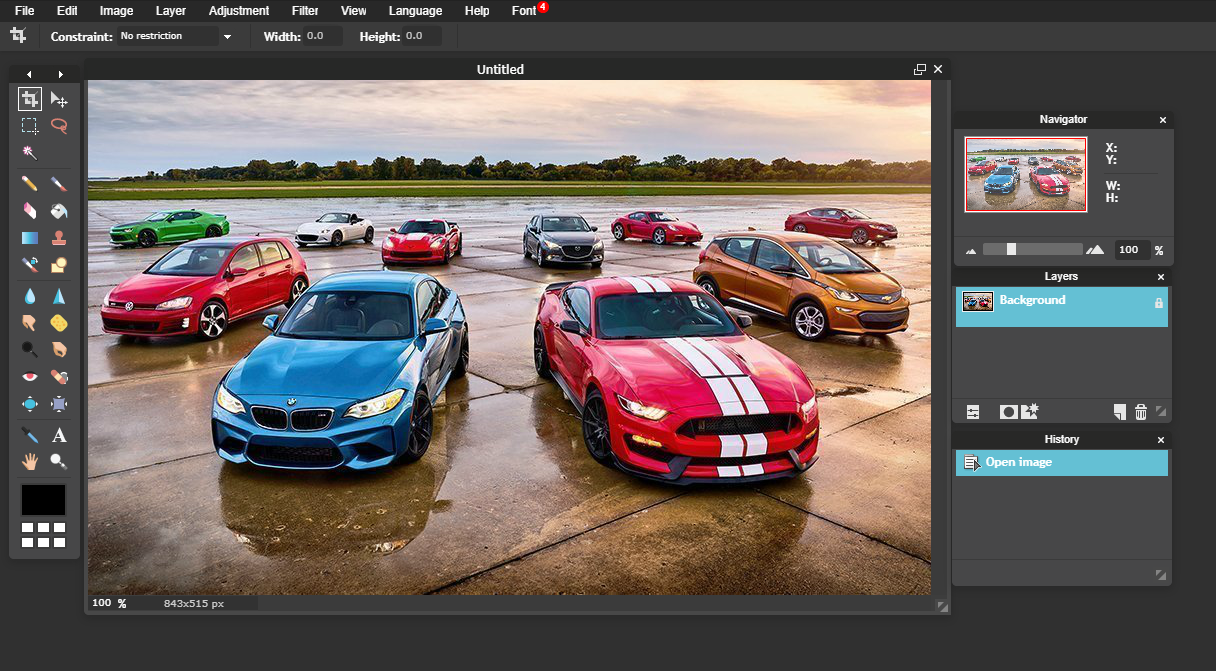 Pixlr is another MS Paint alternative that you can consider. Similar to Vectr, Pixlr is also available as a web app for Windows. Moreover, there are apps for Android and iOS.
Pixlr Express is for basic images editing which includes cutting, trimming, making a collage using the photos stored on your computer or fetched from a URL. Pixlr Editor is the variant which packs more features including layers, lasso, red eye reduction, various image filters. A Windows app for Pixlr also exists, but it's not updated anymore.
MyPaint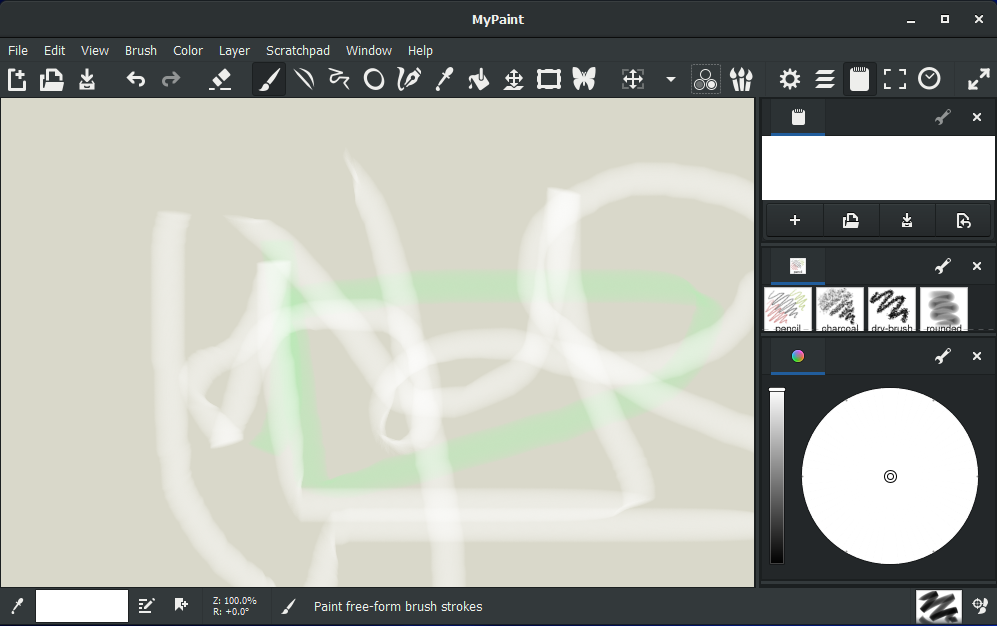 Another open source image editing software in the list is MyPaint which is also available for macOS and Linux distributions. The first thing that'll make you love MyPaint is the way it looks. All the options are neatly arranged in the toolbar present on the upper side of the window. Nevertheless, it's under the hood features that matter more. And in this department, MyPaint doesn't compromise.
MyPaint tries to bring out the sketch artist in you. With a plethora of brush options for different needs, using this tool to create your own images is a lot more fun. It also includes a Scratchpad which can be used to do rough work, test colors, etc. MyPaint comes with support for various graphic tablets, allowing users to create more realistic drawings which is hard to do using a mouse or touchpad.
GIMP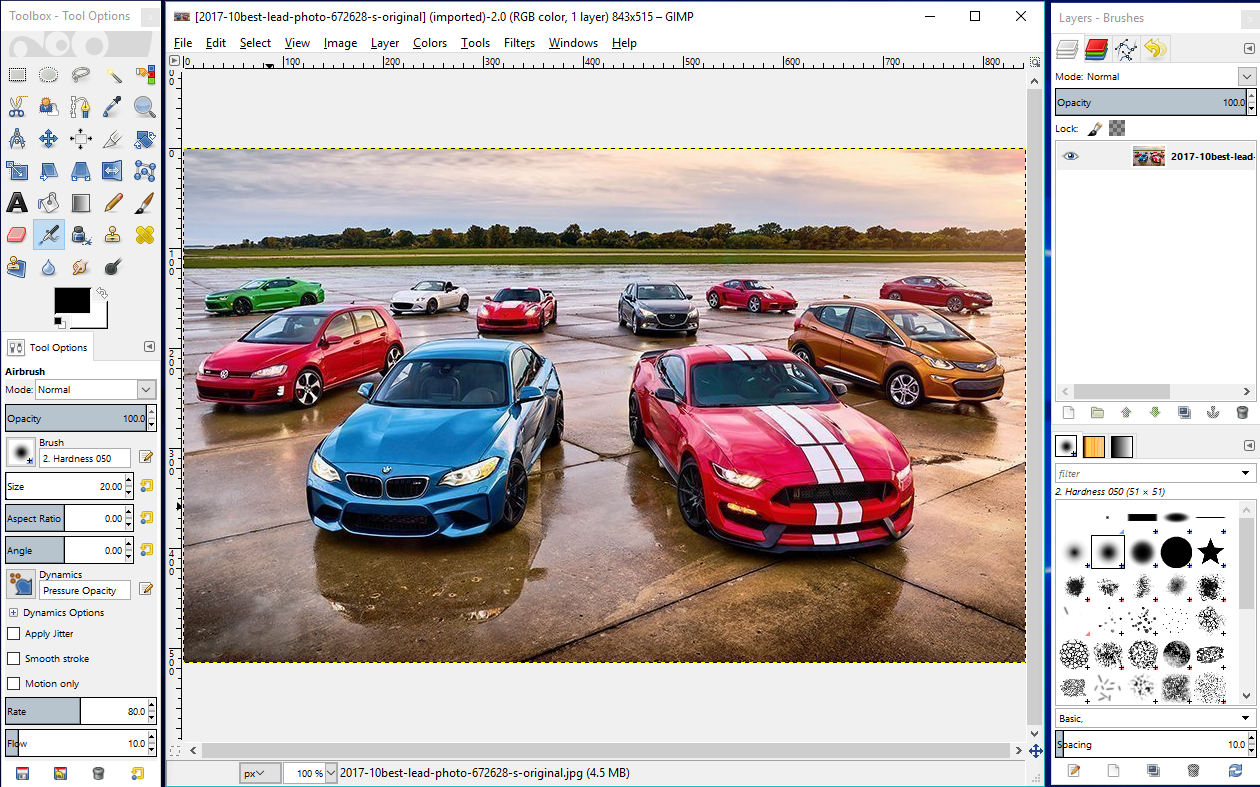 If I have to introduce GIMP, it's up to an extent, the open source world's answer to Adobe Photoshop which people often assume as the god of image editing software. However, the latter has its own market presence and various upper hands.
Licensed under GPL v3+, GIMP (GNU Image Manipulation Program) is a free-to-use image editor which was originally developed at UC Berkely in 1995 by Spencer Kimball and Peter Mattis. Later, it became a part of the GNU Project.
GIMP is cross-platform and available for Windows, Linux, macOS, BSD, etc. You can create more feature rich and visually appealing images using GIMP than you can create using Vectr. But GIMP's intensive feature set won't be of much use to casual users, who use MS Paint.
Paint.Net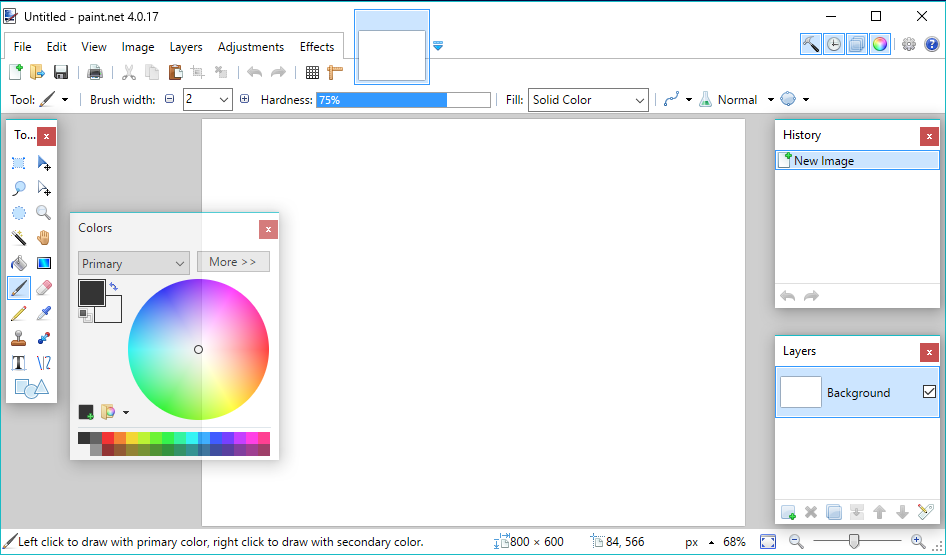 This can be a great choice if you want the MS Paint alternative to even look like Paint. The freely available image editing Windows app Paint.Net features the classic Windows interface. But it packs more features including color palette, lasso tool, image adjustment options, and special effects for blur, distortion, noise, etc. You can try Paint.Net if you're looking for an offline replacement to MS Paint.
Paint 3D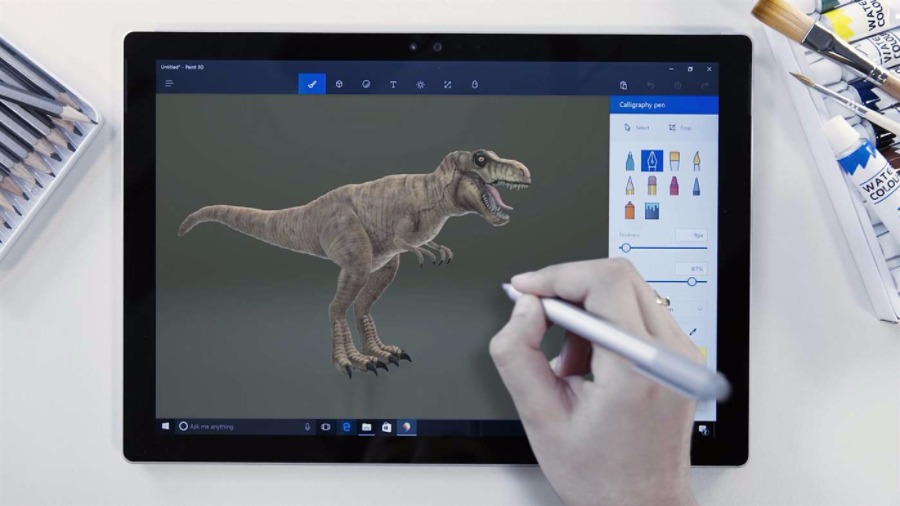 The obvious official replacement for MS Paint is Paint 3D which arrived in the Windows ecosystem with the release of the Creators Update which is yet to land on many Windows PCs.
Although Paint 3D's prime focus is on editing 3-dimensional images, it even packs upgraded capabilities to deal with your 2D images. Paint 3D's touch friendly interface makes it easier to use it on tablets and Windows PCs with a touch screen. Using a stylus can be an advantage but things go well even without it.
So, these were some of the alternatives of MS Paint, the inbuilt image editing tool in Microsoft Windows since decades. Apart from these MS Paint replacements, you can still use the Paint app in Windows. In the future, it would be shifted to the Windows Store.
Did you find this helpful? Drop your thoughts and feedback.