AMD and ASUS today jointly announced their new series of Ryzen 3000 series CPU powered laptops, and I for one am pretty excited. For a long time, Ultrabooks have had to make do with weak, integrated GPUs. But AMD Ryzen APUs will see an end to that problem by offering Vega graphics performance in an ultrathin laptop.
ASUS, in collaboration with AMD, launched three new products today: a brand new Zenbook, ROG Zephyrus G laptop, and ROG Strix desktop PC.
AMD Ryzen Laptops To Provide Ultra Mobility Gaming
Microsoft set the bar when they announced that their new Surface laptops would come with a custom AMD Ryzen 3000 series APUs and now the competition is following suit. These APUs are different from Intel CPUs in that they offer discreet graphics performance comparable to entry to a mid-level graphics card with the added advantage of low power consumption.
The new ASUS Zenbook comes with two AMD Ryzen APUs to choose from. The first one is a Ryzen 5 3500U Mobile processor, powering the Zenbook, with Vega 8 graphics and the other one is a Ryzen 7 3700U, powering the Zenbook Flip, with Vega 10 graphics.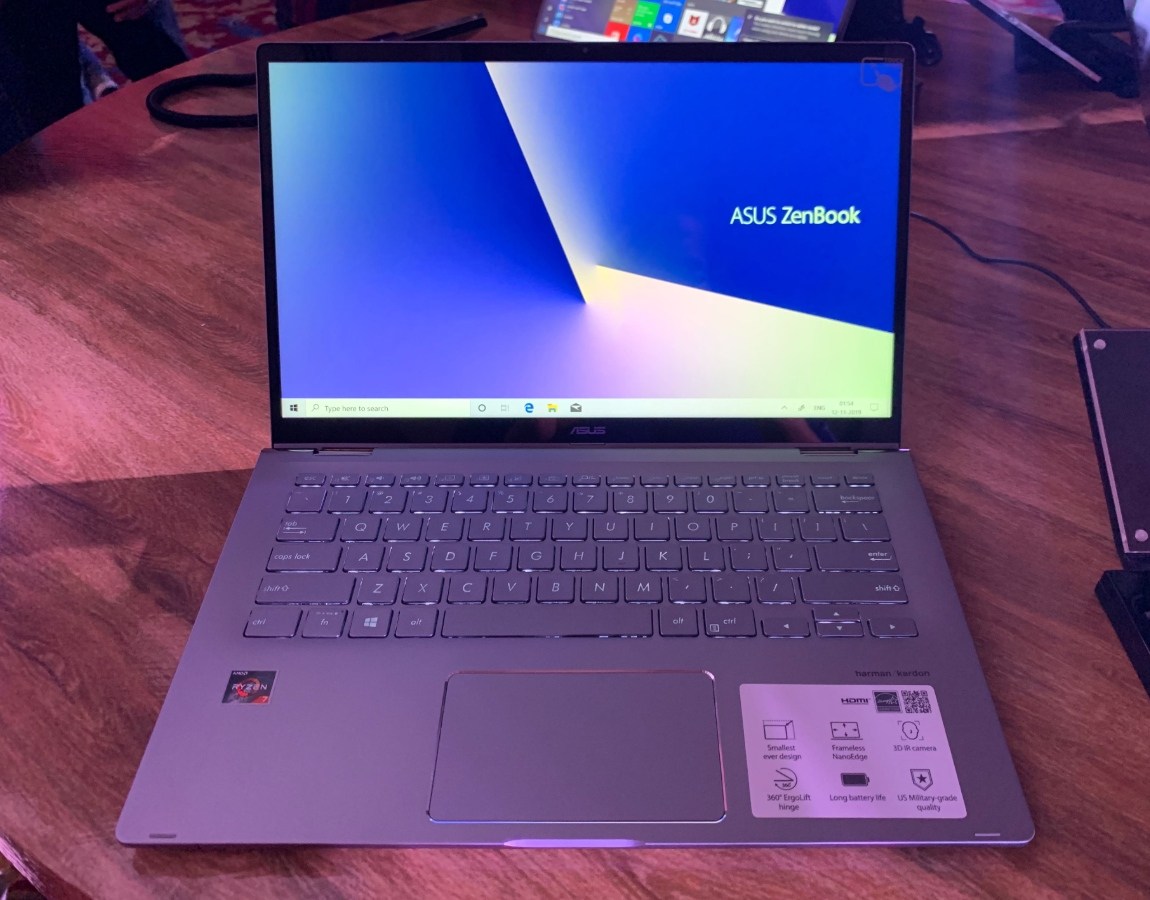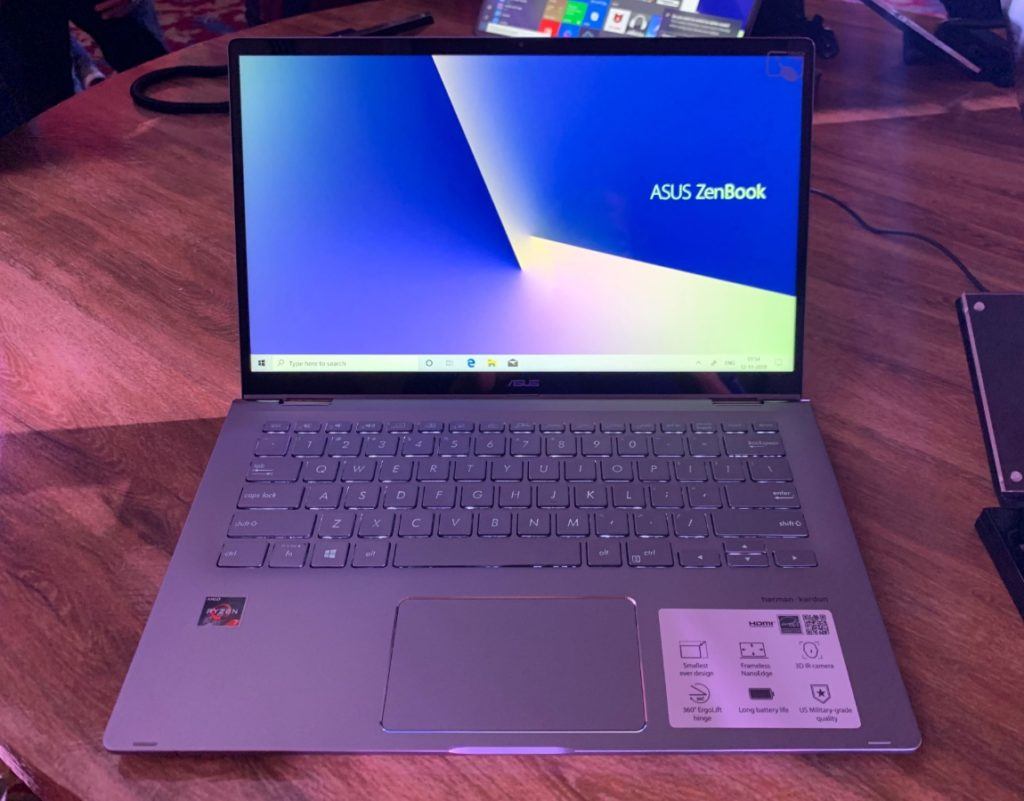 Both Zenbooks have 14-inch ultra-thin laptops that promise 12-hour battery life and come with a fingerprint sensor. The Zenbook Flip additionally features an IR camera for fast and secure facial log-ins and a Full HD IPS touchscreen with Stylus support.
The 14-inch Zenbook has an 86% screen to body ratio while similar-sized Zenbook flip has a higher 90% screen-to-body ratio.
ASUS is promising up to 12-hour battery backups on both of these laptops, but that's something that we'd have to wait and test for ourselves. In terms of external dimensions, the laptop weighs just 1.39 kg and is a mere 15.9 mm thick.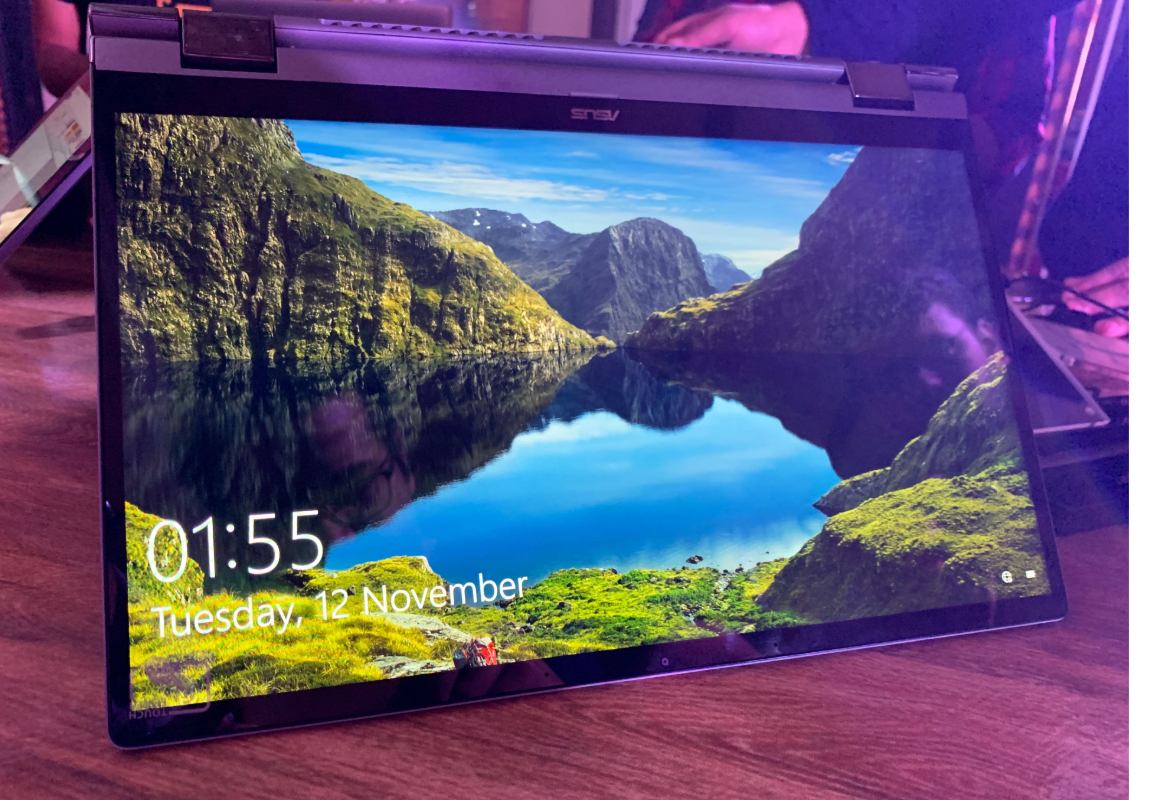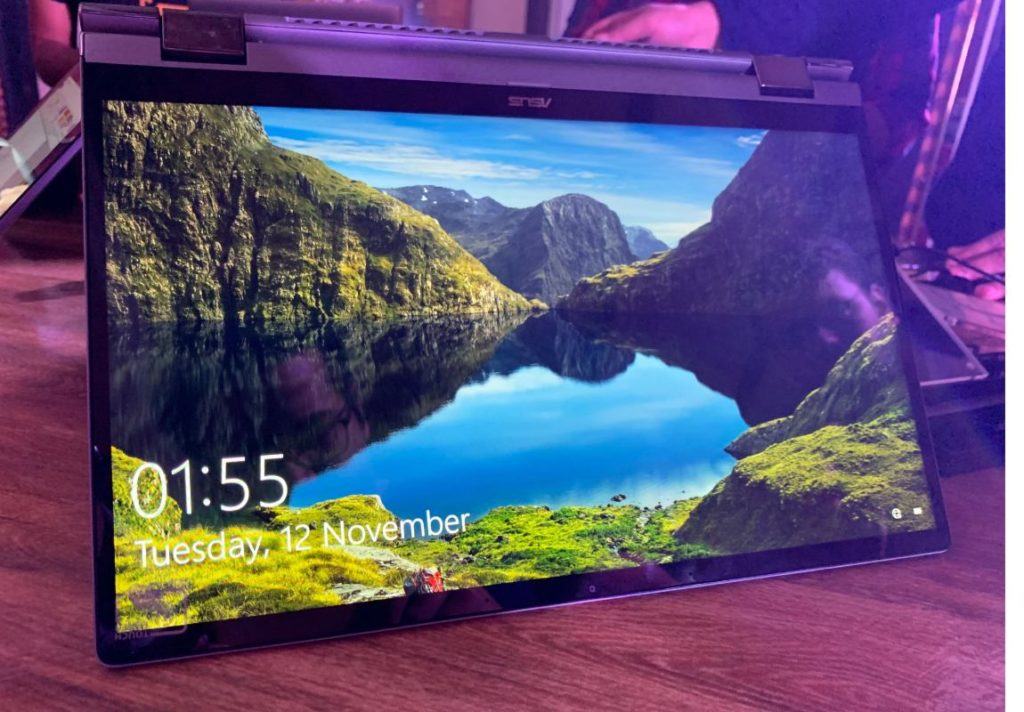 During initial impressions, the laptop feels easy and light to hold. One thing that I dislike about my Zenbook is its sturdiness. I admire that there is no chassis flex on the keyboard but the screen feels flimsy and would probably break if I were to pick my laptop up really fast. I hope that ASUS has worked on these issues.
As goodies, both the Zenbooks come with ASUS software pre-installed and are priced quite competitively. The 14-inch Zenbook is priced at Rs 59,990 while the Zenbook flip has a starting price of Rs 64,990 for the Ryzen 5 version and Rs 74,990 for the Ryzen 7 powered variant.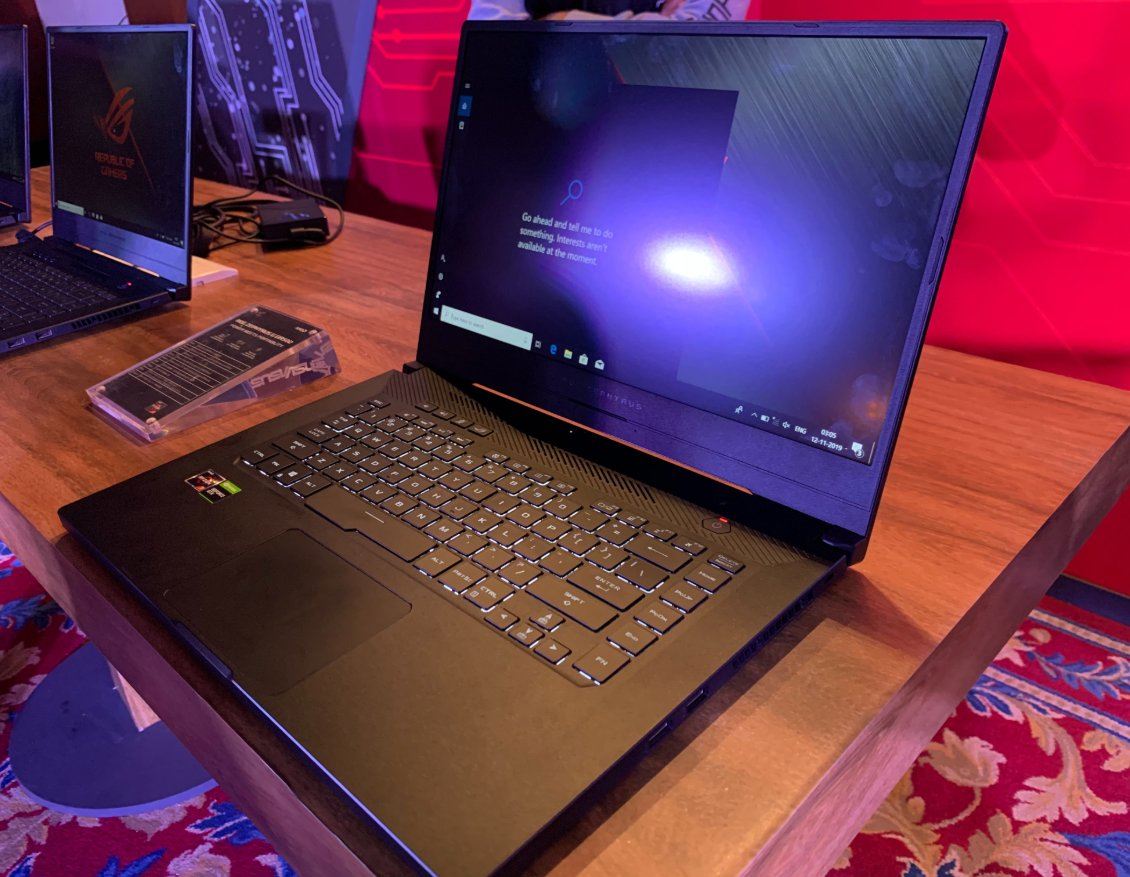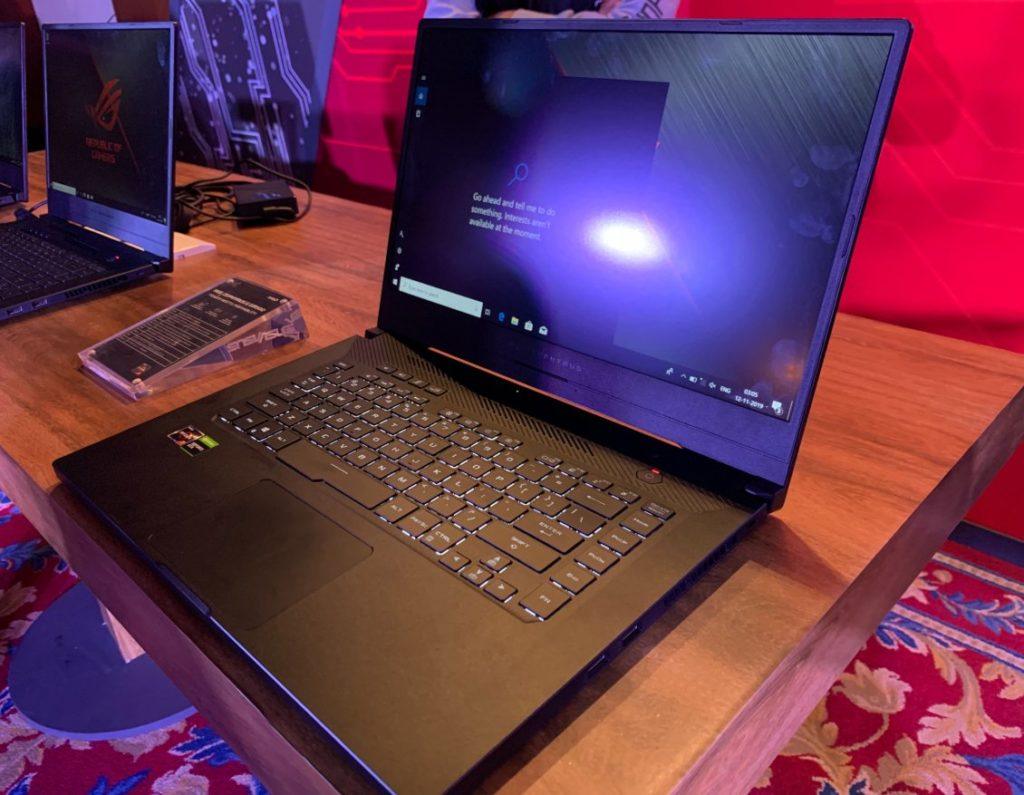 According to Vinay Sinha, Managing Director, Sales, AMD India, "the on-the-move generation is looking for a device that can cater to their personal and professional digital needs. They want enhanced security, productivity, entertainment, on-the-go multitasking, and long battery life at a good price point. AMD powered ASUS Zenbooks meet these aspirations."
Will you finally ditch Ultrabooks and Macbooks for ASUS Zenbooks? Do let us know in the comments.