It's festive season and people have already started exchanging gifts. Apparently, Microsoft is also sneakily gifting the users who have subscribed to its email newsletter.
The hidden $10 gift card was first spotted by a Reddit user going by the handle of Mikeljl87. He noticed that when you click on red trees in the holiday promotional email received from Microsoft, you will be redirected to another site which is offering a free $10 gift card.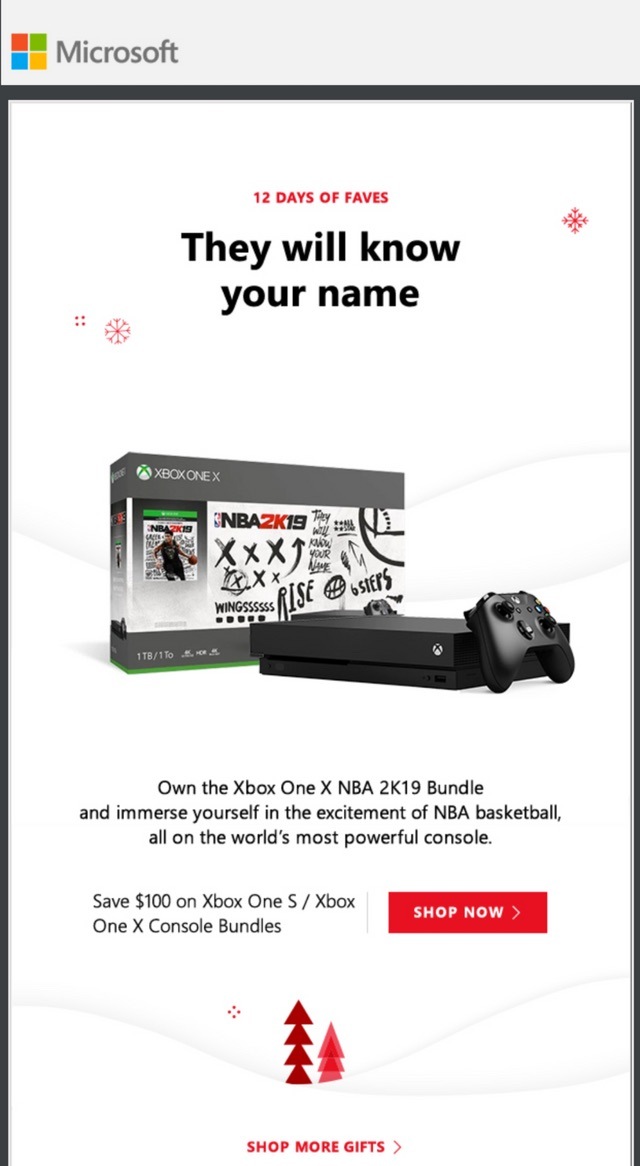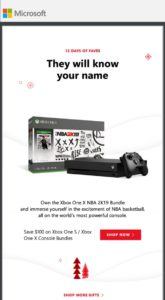 Microsoft also gifted a $10 gift card in the similar fashion during Black Friday. That users, the gift card could be obtained by clicking on the blue squirrel that appeared in the email received by subscribing to the company's newsletter.
However, it seems like the Redmond based company had a limited number of gift cards. Now, when a user clicks on the Christmas tree, the link says that the offer is no longer available.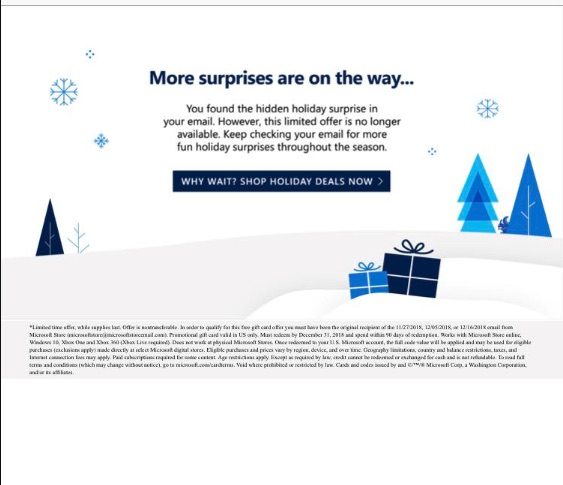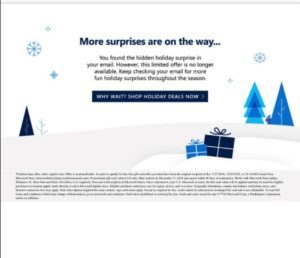 It appears from the Reddit thread that the emails with hidden gift card were sent only the US.
If you have failed to grab your hidden holiday surprise from Microsoft, you can keep checking your email for more hidden surprises as we are still a week away from Christmas. It is possible that Microsoft could again send out emails with hidden discount coupons.