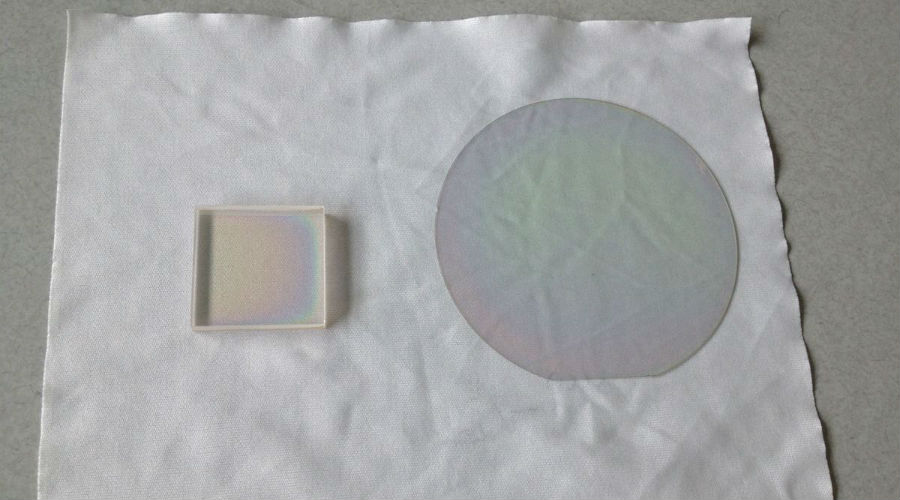 Short Bytes: Corning's Gorilla Glass 5 can be tagged as a benchmark in the field of screen protection solutions. AKHAN Semiconductor claims that their diamond glass is tougher and more scratch resistant than the current Gorilla ruling the market.
C
orning's Gorilla glass family is the prime representative of screen protectors for various electronic devices. DragonTrail has also managed to mark its print on various device but they're far behind Corning.
Seeing Gorilla glass in a device's specifications is enough to assure you that your fancy smartphone would take the pain caused due to accidental drops and scratches. But still, it's not enough, it isn't a one-stop solution.
AKHAN Semiconductor is working on an alternative, a worthy alternative, to compete with the omnipresent Gorilla in the electronics sector. The company calls it AKHAN Miraj NCD Diamond, it is a thin film of lab-baked diamond which is placed on a UV glass. This creates something that has enough guts to challenge Corning's newest gorilla, Gorilla Glass 5.
To create the diamond glass, AKHAN has perfected a process, in coordination with Argonne National Labs, known as Chemical Vapor Deposition. It involves the creation of a 500nm diamond layer on top of a normal glass substrate placed in a microwave reactor. The company's internal tests conclude that their Miraj NCD Diamond is around 3.5 times tougher, 800 times thinner, and 7 times scratch resistant than Gorilla Glass 5.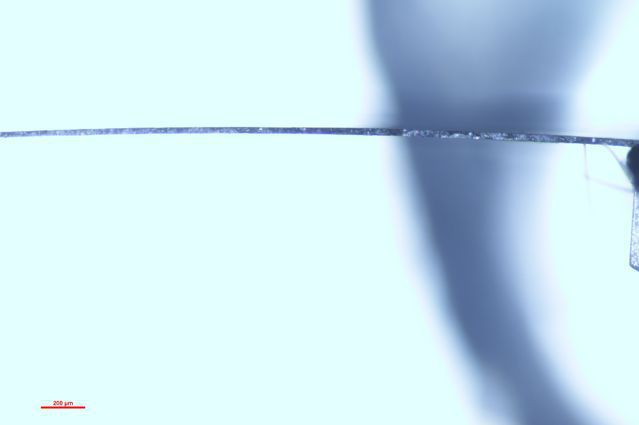 "We're using regular UV grade Corning glass substrate," said Adam Khan, the CEO. Khan believes that his comp any's diamond glass could be a cost effective solution for the makers.
Alongside diamond, sapphire is also a good choice for hard protective glass. Apple's iWatch is one such device to have a sapphire glass screen. Cupertino did want to put sapphire glass across its other products also but it wasn't possible to the low availability. AKHAN's diamond coated glass is cheaper than sapphire because it can be produced in labs rather than digging through the mountains costing millions of dollars. If they were to create a real diamond glass device, it would only be possible for a handful number of population in the world to buy it.
A common problem that needs to be addressed is that the diamond is a highly reflective material. It's actually a quality for which diamond is known for. If such glass ends up on a smartphone, a person won't be able deal to with the glare every morning. AKHAN has managed to cope with the refractive index of their Miraj NCD diamond. Also, despite the fact that diamond is the hardest material on the planet, the material created by KHAN can be flexed up to 45 degrees.
The mass production of the diamond glass is expected to commence in a year. However, AKHAN is not eyeing a top position in the screen protection market. Instead, they have plans for production licences to potential buyers, including Corning.
Headquartered in Gurnee, IL, AKHAN is also working to promote Miraj NCD as a replacement to the existing silicon-based semiconductor technology. "The platform enables fabrication of complex devices such as high speed/power transistors, RF, and microwave electronics."
Diamond is a far better conductor of heat than copper and silicon giving it an upper hand for use in electronic devices. This will lead to better heat dissipation and cooler devices. Their diamond semiconductor technology finds its application in diodes and transistors. This will definitely make an impact on various industries and will be a building block for the advancement of technologies in the future.
via Mashable
If you have something to add, tell us in the comments below.
Also Read: "IT'S TIME" — Edward Snowden Just Issued A Mysterious Warning On Twitter