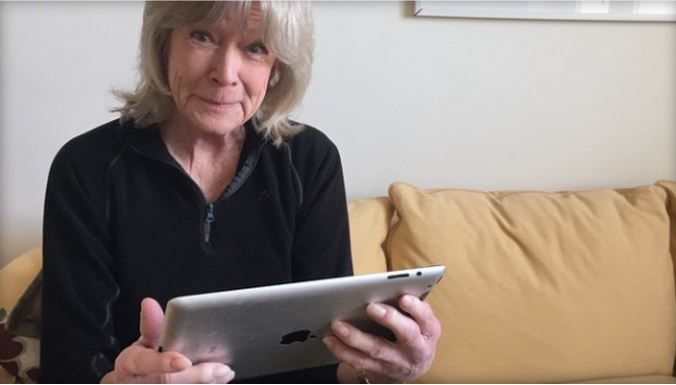 I don't exactly remember the first time I browsed the internet and how I felt that time. Do you? Well, I have a few images of excitement in my mind and everything felt just great. Since that time, internet has undergone so many changes. The browsing speed has changed drastically, search engines have become more intelligent and social networks are now ruling the web.
Also, fossBytes is now here on the internet to share the latest technology news with you ;)
In this post, I'm sharing the story of an 82-year-old woman who used the internet for the first time in life and her reaction. Kerstin Wolgers, 82, is from Sweden and used the internet for the first in her life and her reaction was amazingly endearing.
She used Google, Skype, Instagram, Twitter and also used the dating app Tinder. She did all this as a part of a four-day digital experiment conducted by the PR firm MyNewsDesk. Firm says that in Sweden, 10 percent of the population doesn't use the web because it's complicated to understand.
She tweeted around 100 tweets, posted 39 pictures on Instagram and watched 'Gangam Style' on YouTube to realize the fun factor of internet. She said:
"To be honest, I don't think I was ever interested of the Internet before I realized that it was something I could benefit from. Everything has been very pleasant, but at the same time very difficult."
It was all part of a Reddit AMA where she answered many questions. In reply if the question, Will you continue using Tinder, she said: "I'm not sure. I don't know if anybody would find me interesting." One Reddit user encouraged her saying: "Just keep swiping."
MyNewsDesk posted a little short film on YouTube compiling her hilarious reactions while interacting with internet for the first time:
---
Tell us your first internet experience in comments section below!
Stay tuned for latest technology news from fossBytes!
---