Mary Wallace "Wally" Funk is officially the oldest astronaut to have made it to space and back. The 82-year old was among the 'Mercury 13', the first group of women to train to space. While it never materialized in her 20's, she has now made it to space with Jeff Bezos.
The octogenarian spent 4 minutes past the Karman line in the Blue Origin capsule, propelled by the New Shepard rocket. Now the oldest person to go to space, Wally Funk, was denied the opportunity back in the 60s. She was at the top of her class at the time and has finally made it to space now.
Age Is Just A Number For Wally Funk
Speaking of numbers, let's mention the ones that matter. Wally Funk has over 19,000 flight hours to her credit and has trained over 3,000 people to fly. Apart from flying, she is an expert marksman, awarded the Distinguished Rifleman's Award.
In 1971, Wally became the first woman to complete the FAA General Aviation Operations Inspection Academy Course successfully. She was also a goodwill flying ambassador for 3 years, touring 50 countries, covering 80,000 miles.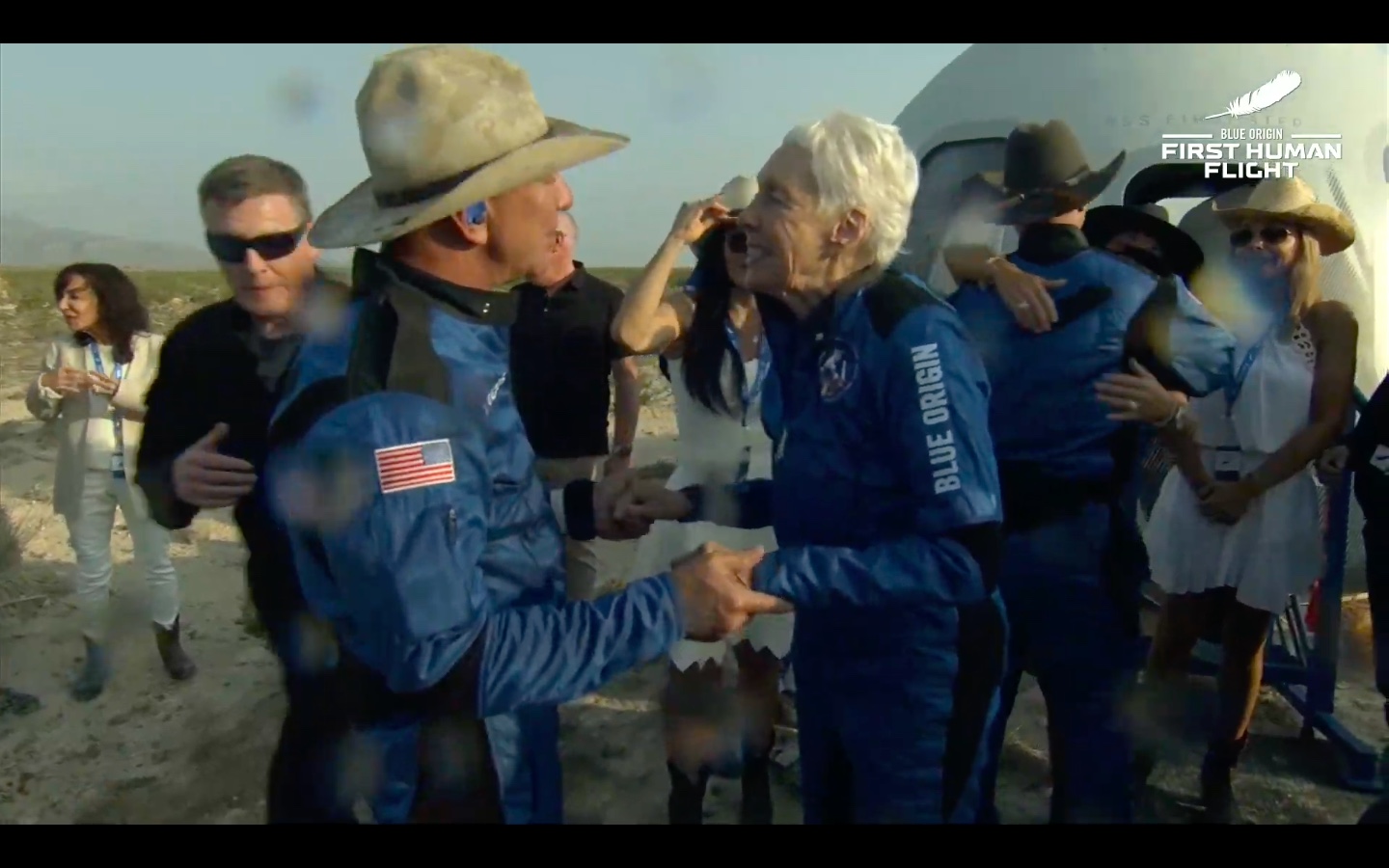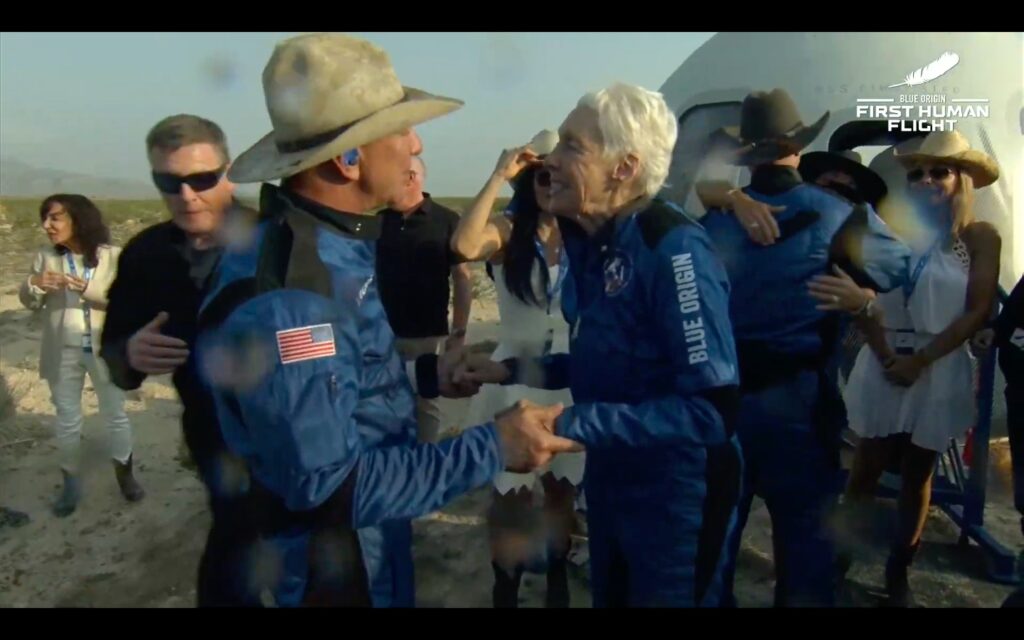 At 82, Mary Wallas "Wally" Funk is the oldest person to make it to space and back. Wally Funk is now Astronaut Wally Funk, just how she was supposed to be back in the 1960s. Her spirit and enthusiasm can be seen from the Blue Origin interview video, where she tells Bezos that going to space was "the best thing that ever happened" to her.
The enthusiasm from the Blue Origin interview video doubles up in the images of Bezos and Wally hugging after the flight. The duo exchanged a spirited hug and greeted each other after the astronauts safely made it out of the space capsule. For Mary Wallace, age is really just another number.